Fine Art Within Reach
73rd Clothesline Art Sale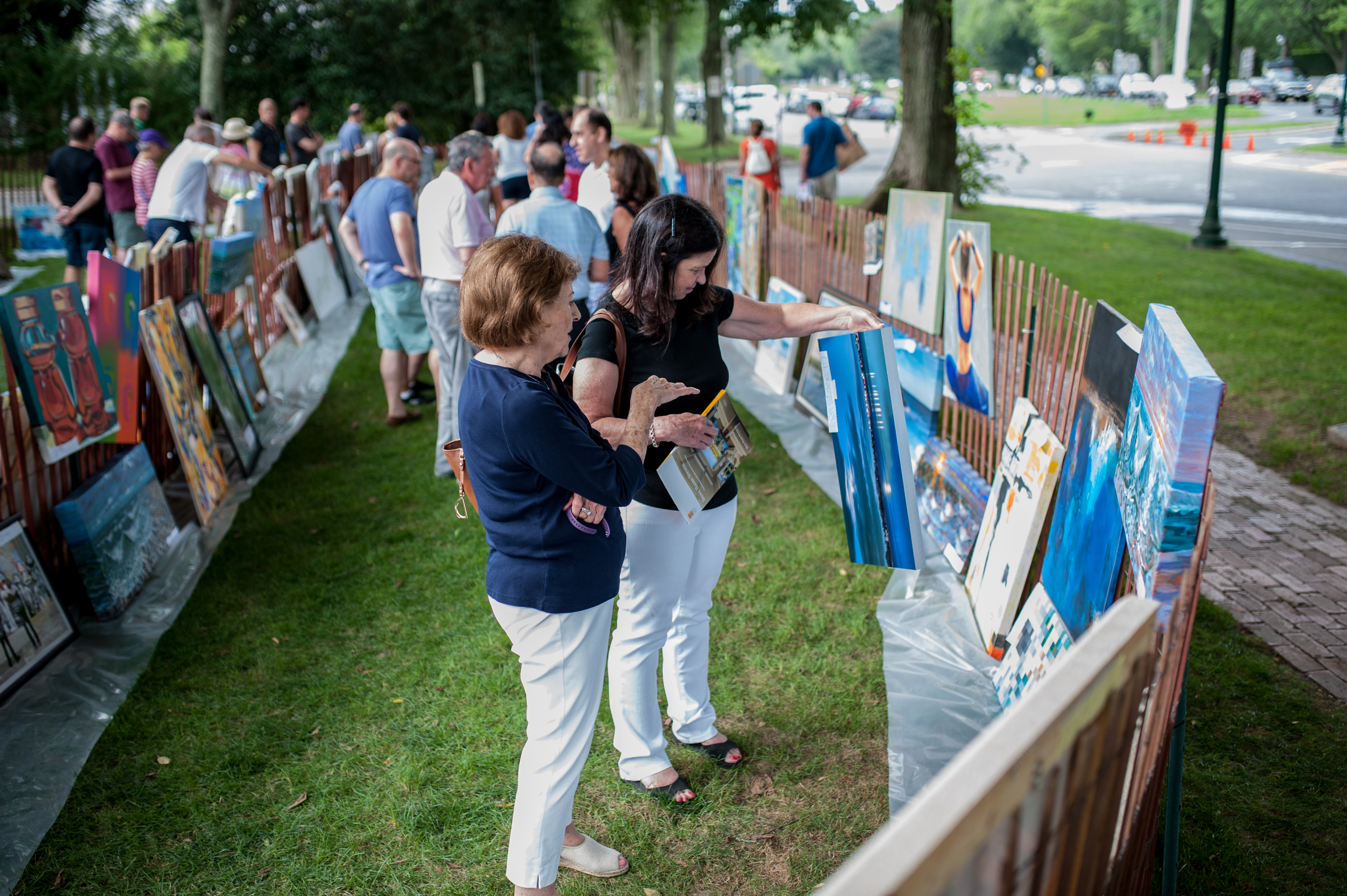 Overview
Since 1946, Guild Hall has proudly hosted the annual Clothesline Art Sale which is a community event that showcases original works by East End artists. Nearly 400 artists enter the sale each year.  The sale attracts thousands of art lovers who are looking for the next de Kooning, Prince, or Sherman. Works range in price from $75 to $2,200, with all proceeds split 50/50 between the artist and Guild Hall. Proceeds from the sale help support our mission.
Want to beat the crowds? Join us for the Clothesline Art Sale Preview Cocktail Party!
Included in the Clothesline Art Sale is our second annual curated Makers Market. The Market features previously excluded categories of functional art such as jewelry, handbags, fashion accessories, furniture, and hand knits. Artists wares are on display in our Cheryl and Michael Minikes Garden for the duration of the Clothesline Art Sale. Admission to the sale is free, however, you may opt to make a donation at the door. Sales are 50/50 between the artist and Guild Hall.
Interested in participating as a vendor in our Makers Market?
Contact shop@guildhall.org for details.
*After July 22 at 12pm, packets will no longer be mailed. Packets can still be picked up at Guild Hall's front desk, or you can fill out forms at registration on July 25 and 26 from 10am-4pm.