ART BREAK
with Casey Dalene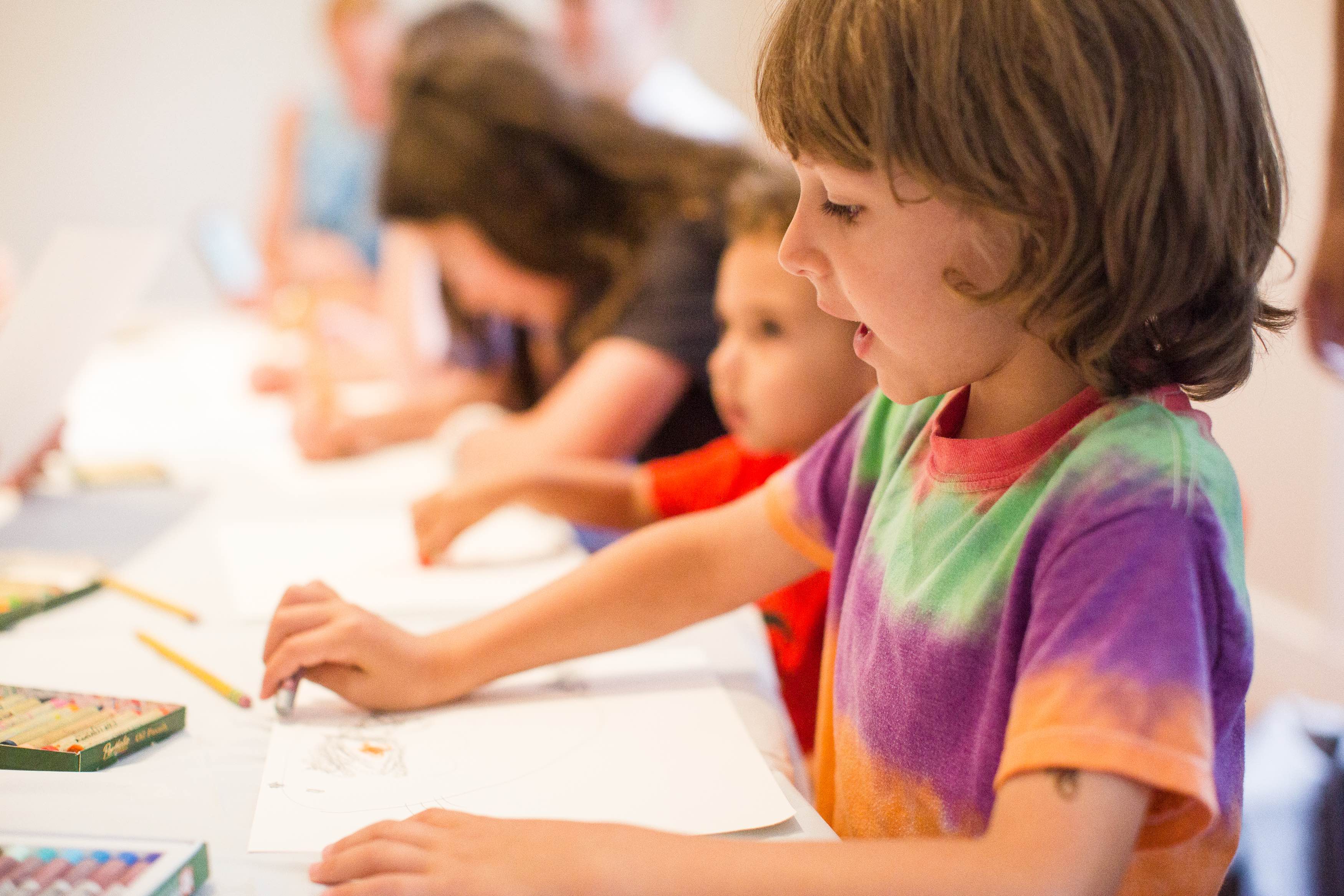 Overview
Join us as we invite you into the studios of our closest artist friends and supporters for a weekly art break. Utilizing simple materials found at home, learners of all ages will explore new ways of bringing creativity into their everyday by virtually visiting and creating with an East End artist. 
In this episode, join Casey Dalene and her family to create can-tab jewelry inspired by the work of Alice Hope and her 2018 Guild Hall Exhibit.
Needed Materials:
Can Tabs (from seltzer cans, canned vegetables, etc.)
Nail Polish
Ball chains, string, etc. (for necklaces, bracelets, etc.)
New episodes will be posted on our website, Instagram, Facebook, and YouTube channel each Friday afternoon at 1pm. If you post your art to social media, be sure to hashtag it with #GHARTBREAK
Casey Dalene

Casey Dalene grew up in Charlotte, North Carolina with a noticeable passion for the Arts from a very young age. Studying Painting, Drawing and Art History throughout High School and College, Casey received a BFA in Studio Art and Art History from the University of North Carolina at Chapel Hill in 2005. Continuing her education, Casey attended the Fashion Institute of Technology State University of New York and received an Associate's Degree in Textile/Surface Design in 2006. In 2007 Casey relocated to East Hampton and spent the next 5 years as Creative Director of Fabric and Wallcovering at the Elizabeth Dow Studio in Amagansett. With a passion for the arts as a common thread throughout her education and professional career, she has always been inspired by and involved in the local art community on the East End of Long Island. From the emerging Artists she met working in the Elizabeth Dow handmade wallcovering studio to the rich Art History of our community, she began to insert herself in the art world by creating an Online Art Gallery, artUNPRIMED.com, curating emerging and mid-career artists online as well as through 2 different pop-up exhibitions, one in Sag Harbor and one in East Hampton. Casey has also developed strong curatorial and marketing experience by working for a handful of Art Galleries on the East End including RJD Gallery in Bridgehampton, Markel Fine Arts in Bridgehampton, Roman Fine Art in East Hampton, and Sara Nightingale Gallery in Water Mill (now in Sag Harbor).

With young children entering school in East Hampton, and strong ties to the Local Art Community, Casey brings a fresh perspective to the Educational programming, Curatorial Department, and responsibilities of the Registrar. She hopes to enhance the programming at Guild Hall to include the local community and beyond, ensuring everyone has access to and can take advantage of all the resources that we have to offer, as their community Museum, Theater and Educational Center.