American Modern Opera Company's
Veils for Desire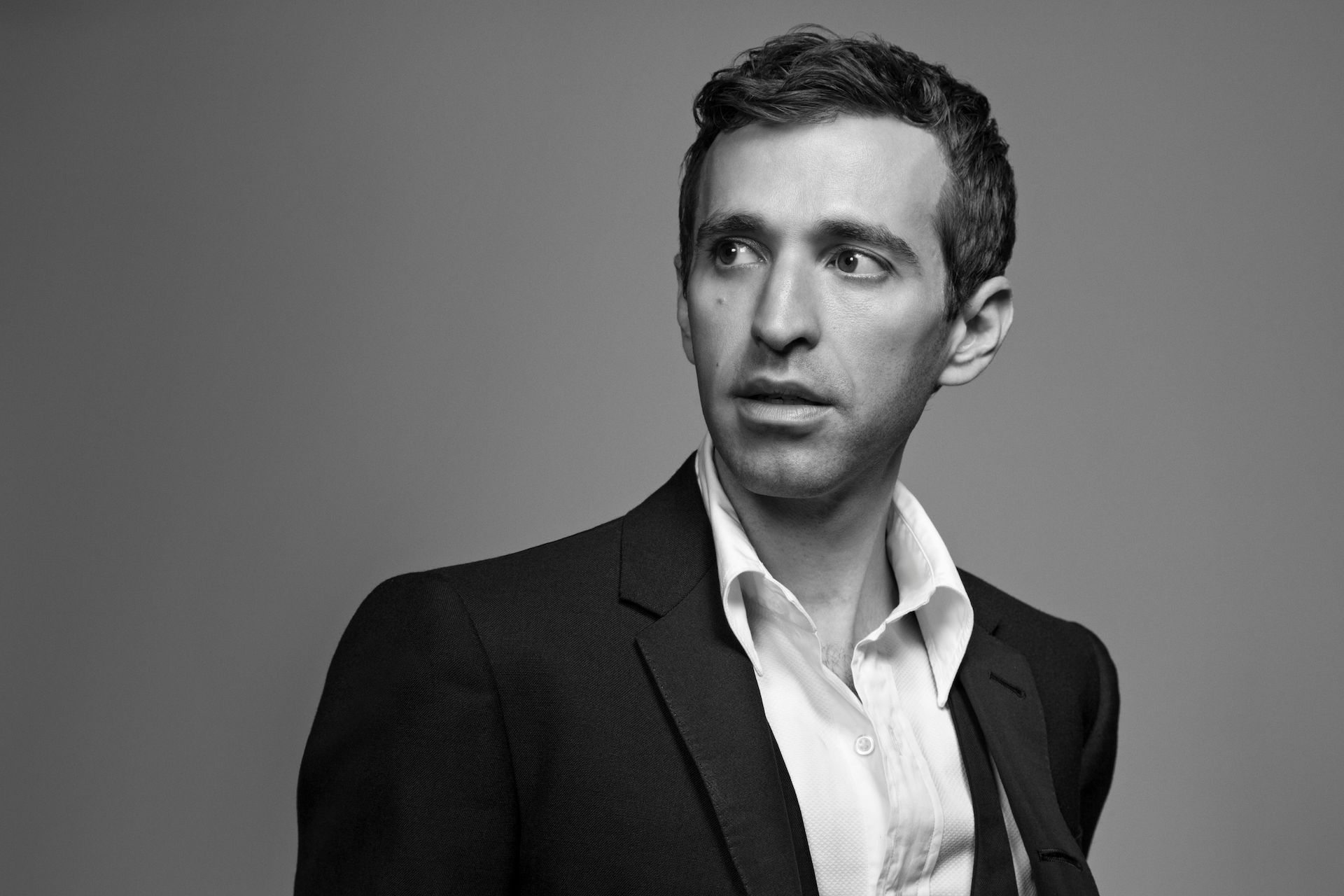 Overview
Featuring PAUL APPLEBY, tenor, ANTHONY ROTH COSTANZO, countertenor, and MATTHEW AUCOIN, pianist
Program to include:
BRITTEN'S Abraham and Isaac, AUCOIN'S This Earth, MONTEVERDI'S "Possente spirto"
AUCOIN'S Selections from Merrill Songs, and MELTZER's The Heaven of Animals (World Premiere; AMOC commission).
The history of music is full of gorgeous expressions of hidden desires, from Beethoven's longing for his "immortal beloved" to Tchaikovsky's tortured expressions of his sexuality. This recital program features pieces of music that "veil" or transform an unspeakable desire into a new, mysterious form. The heart of the program is Britten's canticle Abraham and Isaac, an unforgettably dramatic rendering of the Biblical story of a father who is commanded by God to slay his young son. Both singers also perform music composed specifically for them by Matthew Aucoin, including Aucoin's songs which set to music the poetry of Dante and James Merrill. In addition, this program includes a newly commissioned piece by Harold Meltzer, The Heaven of Animals, which sets the poem of the same name by James Dickey.
Event Sponsors
All Theater Programming is supported in part by Ellen Myers, Marders, the Daryl & Steven Roth Foundation, and funding from The Ellen and James S. Marcus Endowment for Musical Programming, The Harold and Mimi Steinberg Charitable Trust, Hess Philanthropic Fund, The Melville Straus Family Endowment, The Schaffner Family Foundation, and Vital Projects Fund, with additional support from Brown Harris Stevens, Saunders & Associates, and public funds provided by Suffolk County.
All Musical Programming supported in part by The Ellen and James S. Marcus Endowment for Musical Programming.
Become a Sponsor