American Modern Opera Company's
Veils for Desire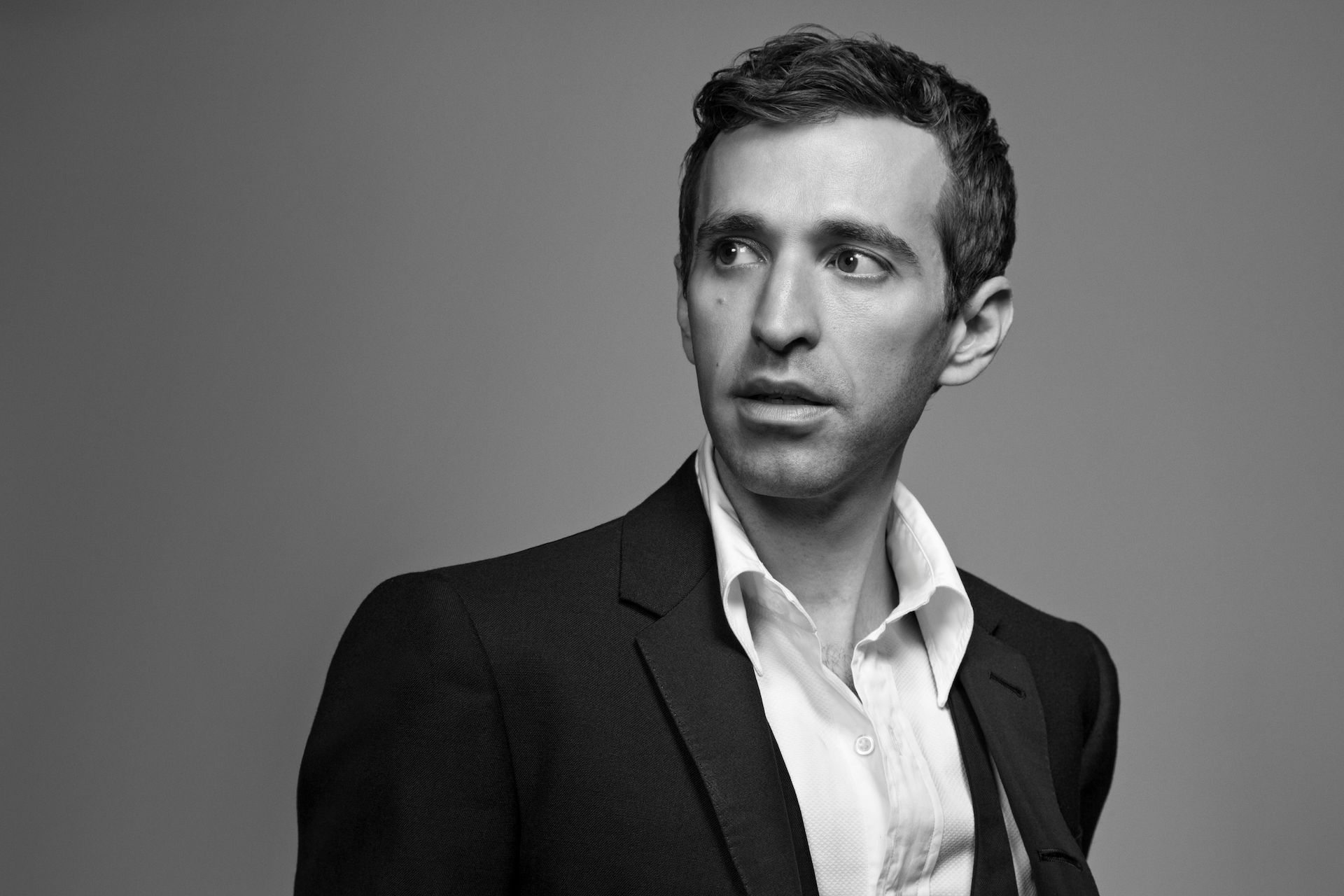 Overview
FEATURING
ANTHONY ROTH COSTANZO, countertenor
PAUL APPLEBY, tenor
MATTHEW AUCOIN, pianist
and special guest
WAYNE KOESTENBAUM
The history of music is full of gorgeous expressions of hidden desires, from Beethoven's longing for his "immortal beloved" to Tchaikovsky's tortured expressions of his sexuality. Veils for Desire, an inventive new recital program, is a gathering of music that "veils" or transforms unspeakable desires into new, mysterious forms.
The program includes music by Monteverdi, Matthew Aucoin, and Benjamin Britten, whose Abraham and Isaac, an unforgettable rendering of the Biblical story of a father commanded by God to slay his young son, serves as the program's heart.
AMOC singers ANTHONY ROTH COSTANZO and PAUL APPLEBY are joined by MATTHEW AUCOIN at the piano, as well as special guest WAYNE KOESTENBAUM, celebrated poet and scholar, whose playful, multi-layered texts – newly written for the occasion – will weave these works together. Join us for this intense, intimate journey!
Event Sponsors
All Theater Programming is supported in part by Ellen Myers, Marders, the Daryl & Steven Roth Foundation, and funding from The Ellen and James S. Marcus Endowment for Musical Programming, The Harold and Mimi Steinberg Charitable Trust, Hess Philanthropic Fund, The Melville Straus Family Endowment, The Schaffner Family Foundation, and Vital Projects Fund, with additional support from Brown Harris Stevens, Saunders & Associates, and public funds provided by Suffolk County. All Musical Programming supported in part by The Ellen and James S. Marcus Endowment for Musical Programming.
Become a Sponsor