AME 2019 Winner
Mary Boochever: Chart of the Inner Warp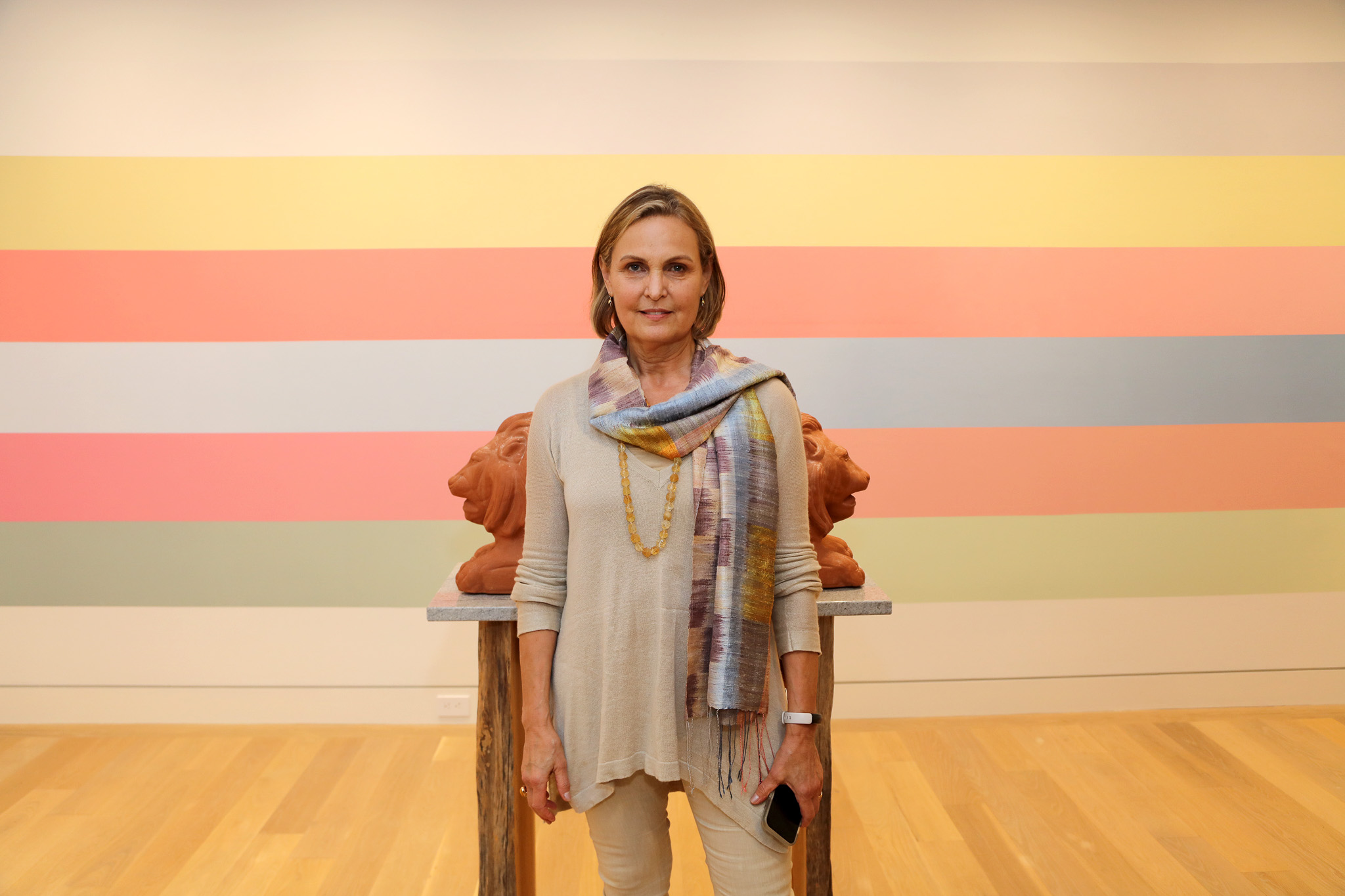 Overview
Mary Boochever was chosen by former MoMA PS1 Associate Curator Jocelyn Miller as the winner of the 2019 81st Artist Members Exhibition. Deeply rooted in research and investigations of color systems, Boochever creates color experiences for the viewer through her paintings, sculptures, and installations.
Mary Boochever's work will be on view in the Marks Family Gallery North – Tito Spiga Exhibition Space in conjunction with the 2023 Artist Members Exhibition.
Guild Hall's members exhibition started in 1938, and serves as an opportunity for any current museum member at any level of artistic practice. The popular, democratic exhibition typically yields over 300 entries. A long tradition that is deeply rooted in the history of the East End's artist colony, early participants included Jackson Pollock, Lee Krasner, Alfonso Ossorio, James Brooks, Charlotte Park, and many more.
---
GALLERY HOURS
Friday to Monday, 12-5 PM
Admission is FREE
Louise & Howie's Coffee Bar featuring Tutto Caffè is open in the lobby during gallery hours. Refreshments are not allowed in the galleries but may be enjoyed in the lobby and in our gardens.
Mary Boochever

In developing her own color language, Mary Boochever has explored sources as diverse as the Kabala and Goethe's Color Theory. Boochever's paintings, sculptures, and installations draw the viewer into the immediacy of the color experience. Born into a Washington, D.C., Foreign Service family in 1954, she later studied at the Akademie der Bildenden Künste in Munich, Germany, under Mac Zimmerman, Günther Fruhtrunk, and Paul Meyer-Speer. Relocating to New York City in 1978, she taught at the School of Visual Arts and guest-lectured at Yale University. After moving to Long Island in 1993 she taught at Suffolk Community College in Riverhead and Lacoste School of the Arts in France. The artist has shown extensively in galleries and museums in the U.S. and Europe. She currently lives and works in Sag Harbor, New York.

Photo: Tanya Mallott
Event Sponsors
Museum programs are supported by Crozier Fine Arts, and funding from The Michael Lynne Museum Endowment, and The Melville Straus Family Endowment.  

Free gallery admission is sponsored, in part, by Landscape Details. 
Become a Sponsor