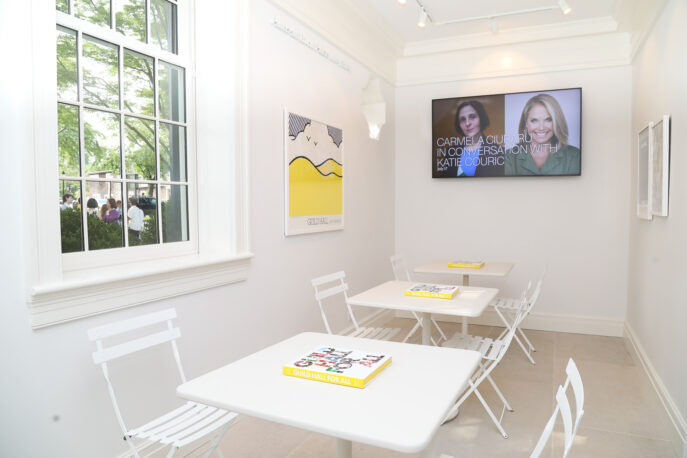 Louise & Howie's Coffee Bar at Guild Hall features select menu items from Tutto Caffè, including their Buena Vida Café Organico, and the chefs selection of  baked goods and croissant sandwiches. Also featured are wines from Wölffer Estate Vineyards and Kidd Squid Beer, and Montauk Iced Tea, among other items.
Whether you are visiting Guild Hall or just passing by and find yourself in need of an expertly executed cappuccino, Louise & Howie's Coffee Bar is the perfect spot for a drink and light bite. Take a seat out front at one of the custom tables designed by Evan Desmond Yee, or sit in the sunny Pantzer Gallery while you enjoy your delicious treats.
Tell your friends… "Meet me at Guild Hall!"
Coffee Bar Hours:
Friday to Monday, 12-5 PM
And before programs
Click HERE for the full menu.