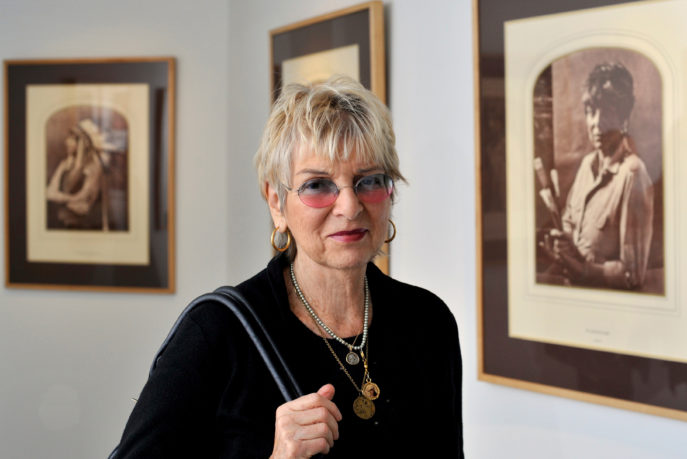 Audrey Flack is an internationally recognized painter and sculptor and a pioneer of Photorealism. As the only woman in the ground-breaking group, Flack enjoys the distinction of being the first Photorealist painter whose work was purchased by the Museum of Modern Art for its permanent collection. Her work is in the collections of The Metropolitan Museum of Art, the Solomon R. Guggenheim Museum, the Whitney Museum of American Art, the National Museum of Women in the Arts, and the Canberra Museum, Australia, etc. Additionally, she is the first woman artist, along with Mary Cassatt, to be included in Janson's History of Art text. 
Audrey Flack graduated from Cooper Union and was awarded a scholarship to study under Josef Albers at Yale. She is a Professor of drawing and anatomy and has taught and lectured extensively both nationally and internationally. She has received several honorary doctorates, written several books, and is a banjo player in Audrey Flack & the History of Art Band.
Among her public commissions are Civitas, A Monumental Gateway to the City of Rock Hill in South Carolina, consisting of four, twenty-foot high bronze female figures on granite pedestals; Veritas et Justitia, a fifteen-foot high figure of Justice for the Thirteenth Judicial Courthouse in Tampa, Florida; Islandia, "Justice" for the Howard Baker Courthouse in Knoxville, and a nine-foot high bronze sculpture for the New York City Technical College in Brooklyn, New York.