Yemandja: Behind the Work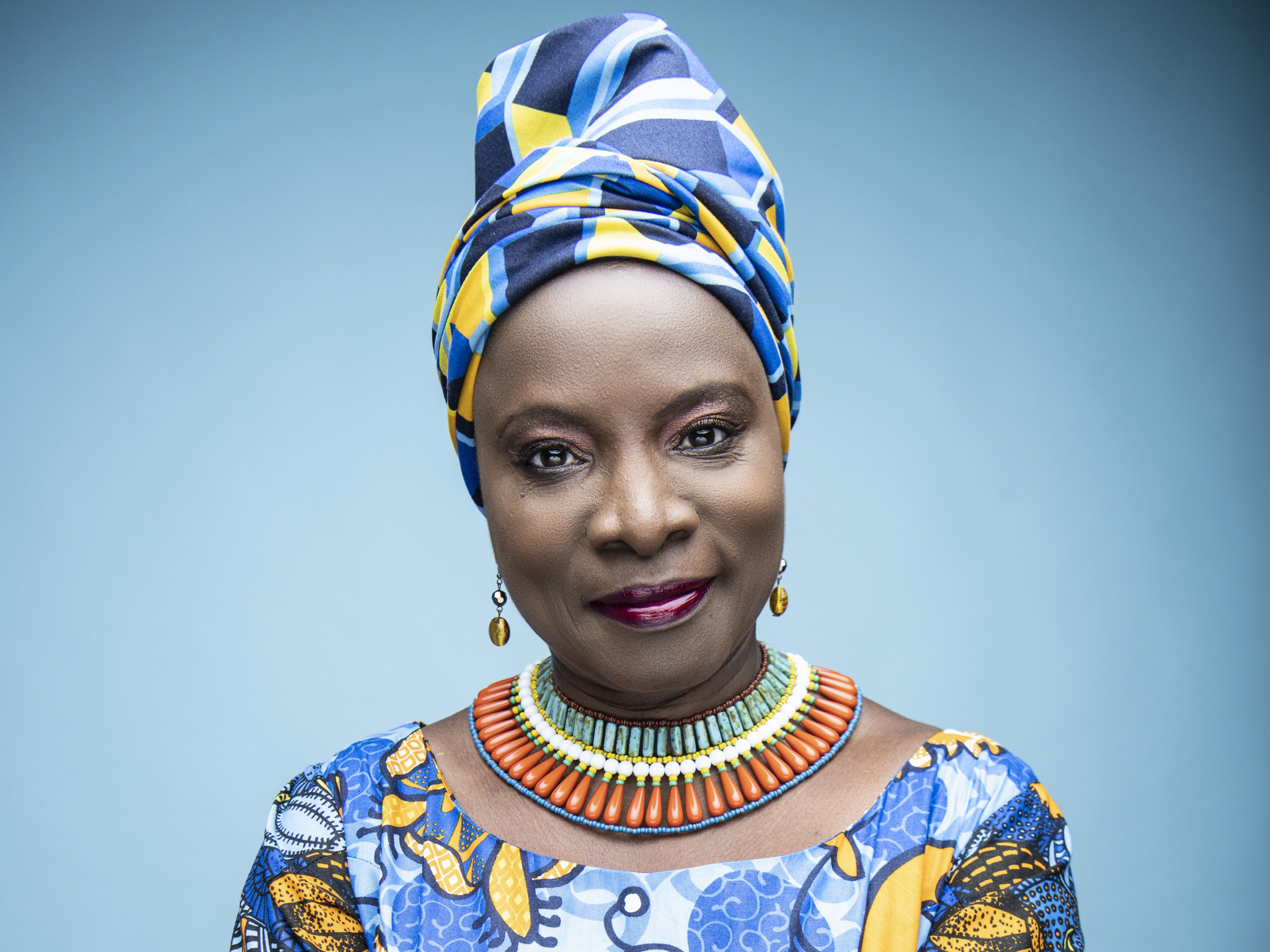 Overview
Join us for this in depth conversation with Angélique Kidjo, Naïma Hebrail Kidjo, Cheryl Lynn Bruce, and Mary Jane Marcasiano about the exciting world premiere production of Yemandja.
Yemandja premieres at MASS MoCA in North Adams, MA on March 4 & 5. Learn more and buy tickets at
https://massmoca.org/event/yemandja-world-premiere/

"…there is Yemandja in every culture." — Angélique Kidjo
Global superstar and four-time Grammy Award winner Angélique Kidjo stars in Yemandja, a new music theater work that is at once family drama and historical thriller, redolent of Greek tragedy and infused with themes of love, betrayal, honor, free will, and the horror and injustice of slavery. Named for a Yoruban deity, this MASS MoCA co-commission is a panoramic work of magical realism, a parable about gods and humans that illuminates through song what can happen when people are robbed of their culture.
Created in residency at MASS MoCA, Yemandja is written by Naïma Hebrail Kidjo, directed by Cheryl Lynn Bruce, with visual design by artist Kerry James Marshall, and features a cast of 10 performers plus four musicians.
Last year, Kidjo was honored as one of the BBC's 100 most inspiring and influential women from around the world and named one of Time magazine's "100 Most Influential People of 2021." Read the Time tribute by Alicia Keys here.
Yemandja
Conceived by Angélique Kidjo, Jean Hebrail & Naïma Hebrail Kidjo
Book & Lyrics by Naïma Hebrail Kidjo
Music by Angélique Kidjo & Jean Hebrail
Developed with and Directed by Cheryl Lynn Bruce
Production Designer Kerry James Marshall
Music Director Darryl Archibald
Lighting Designer Kathy A. Perkins
Projections Designer Rasean Davonte Johnson
Costume Designer Mary Jane Marcasiano
Choreographer Beatrice Capote
Sound Designer Kumi Ishizawa
Dramaturg Iyvon E.
Sensitivity Coach Ann James
Casting Andrea Zee
Yemandja is co-commissioned by MASS MoCA, ArtsEmerson, The Broad Stage at Santa Monica College, Brown University Arts Institute, Cal Performances, Ruth and Stephen Hendel, Holland Festival, The John F. Kennedy Center for the Performing Arts, and Yale Schwarzman Center. Produced by THE OFFICE performing arts + film.
*Yemandja program description by MASS MoCA*
Recorded and edited by Patrick Dawson for Guild Hall
Event Sponsors
Education Programming supported by The Patti Kenner Arts Education Fellowship, The Hearthland Foundation, Stephen Meringoff, Susan and Stephen Scherr, and funding from the Lewis B. and Dorothy Cullman Endowment Fund, and The Melville Straus Family Endowment Theater Programming supported in part by Dr. Ralph Gibson, in memory of Andy Jacobyansky, who generously shared his passion, knowledge and support for the opera, The Schaffner Family Foundation, Straus Family Foundation, Michael Balmuth, Blythe Danner, and funding from The Ellen and James S. Marcus Endowment for Musical Programming and The Melville Straus Family Endowment
Become a Sponsor