2019 Visionaries Luncheon
SOLD OUT - JOIN OUR WAITLIST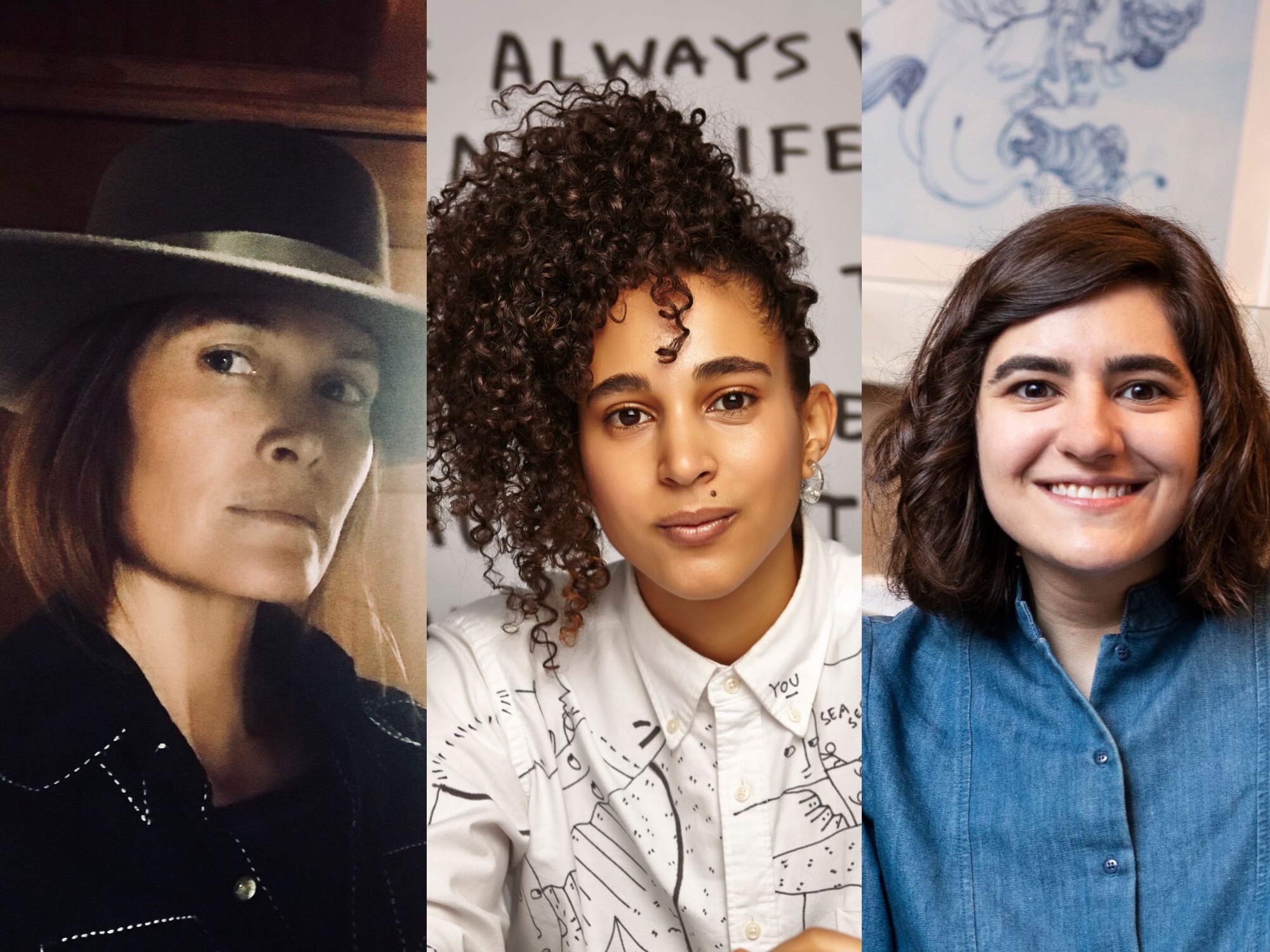 Overview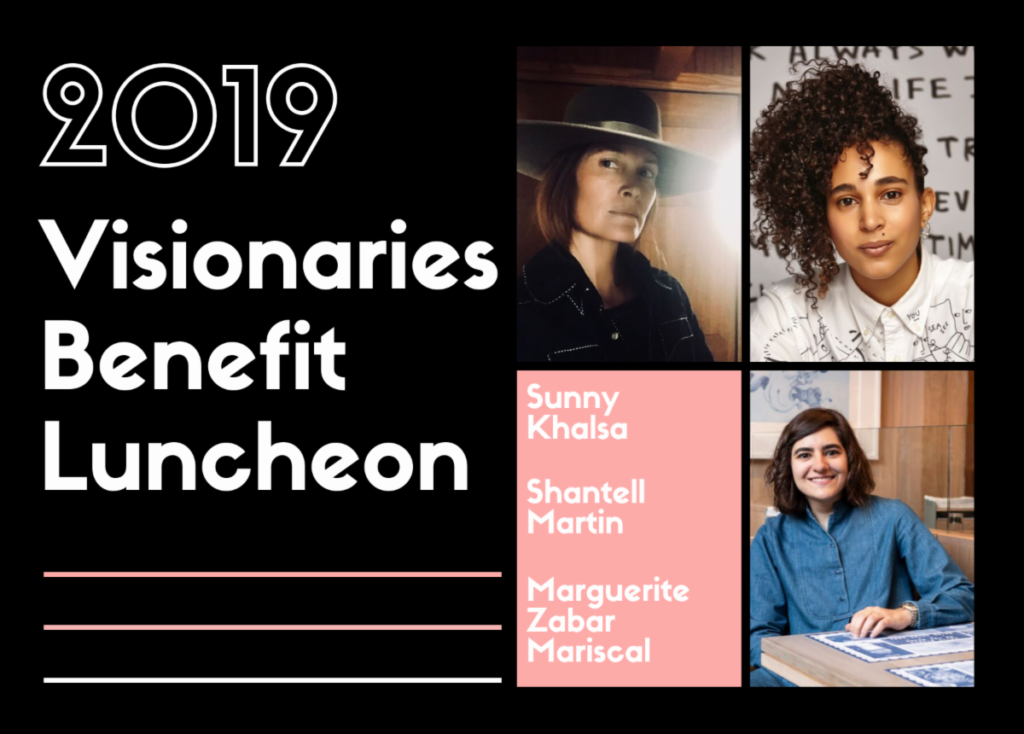 The 3rd Annual Visionaries Benefit Luncheon will take place on Friday, November 15 at 11:30am at THE POOL in the landmark Seagram Building in NYC. Visionaries brings together three artistic disruptors and innovators in art, lifestyle, and design, for a conversation moderated by Executive Director Andrea Grover. Shantell Martin, Sunny Khalsa, and Marguerite Zabar Mariscal will share their incredible visions and journeys.
Premiere Sponsor: Akris
VIEW THIS YEAR'S INVITATION: 2019 VISIONARIES BENEFIT LUNCHEON
Shantell Martin

Shantell Martin is an artist who explores the themes of intersectionality, identity, and play. She is well-known for her recent collaboration with Pulitzer Prize-winning performance artist Kendrick Lamar and The New York City Ballet, where she created large scale drawings in the performance hall and foyer of Lincoln Center for the company's Celebrate Art Series. Martin is a cultural facilitator, forging new connections between fine art, education, design, philosophy, and technology. In addition to prestigious solo shows at some of the most renowned art institutions including the 92Y Gallery in New York City, the iconic Albright Knox Gallery, and the MoCADA Museum, Martin has carved a path for herself that is as much intellectual as visual artist. She has collaborated with iconic brands such as Nike, Vitra, Max Mara, Tiffany & Co., and in 2018, Puma launched a global capsule collection featuring her drawings.

Sunny Khalsa

Sunny Khalsa is a photographer, artist, and horse trainer based in Pioneertown, California. She is best known for her 2019, 611-mile, solo journey on horseback, with a camel carrying supplies, from rural southern Colorado to the Grand Canyon. This inspirational trek was completed with the hope that it would inspire and empower other women to tap into their greatest reserves of fearlessness and strength. Khalsa was born in Houston, Texas to hippie parents and spent her youth in the high deserts of Northern New Mexico, riding and training wild horses. Her teen years took her to boarding school in Northern India, where, in addition to academic studies, she was taught Kundalini yoga, meditation, and Gatka, a south Asian sword fighting martial art. Upon returning to the U.S., she bought a ticket on a Greyhound bus from New Mexico to New York City where she was quickly discovered by a modeling agency. It was while in front of the camera that Khalsa quickly discovered her true passion was to be behind the camera, and thus began her career as a photographer. 

Marguerite Zabar Mariscal

Marguerite Zabar Mariscal is the CEO of Momofuku. Marguerite joined Momofuku in 2011 as an intern. She took on design and communications for the group and was named Brand Director in 2016. In 2018, she was promoted to Chief of Staff and Creative Director. She became CEO in 2019.

Marguerite has lived in New York City every year of her life except four majestic years in Maine.

THE POOL

THE POOL is a seafood restaurant created by Major Food Group. It is a landmarked architectural treasure that presents the bounty of the world's oceans to match. The greatest expressions of seafood prepared with an eye towards simplicity and a focus on fun. A celebratory experience for all of the senses that incorporates art, architecture, food, and drink. Seafood in all of its forms raw, cooked, and whole.