Virtual Stirring the Pot
Alan and Michael Stillman, hosted and interviewed by Florence Fabricant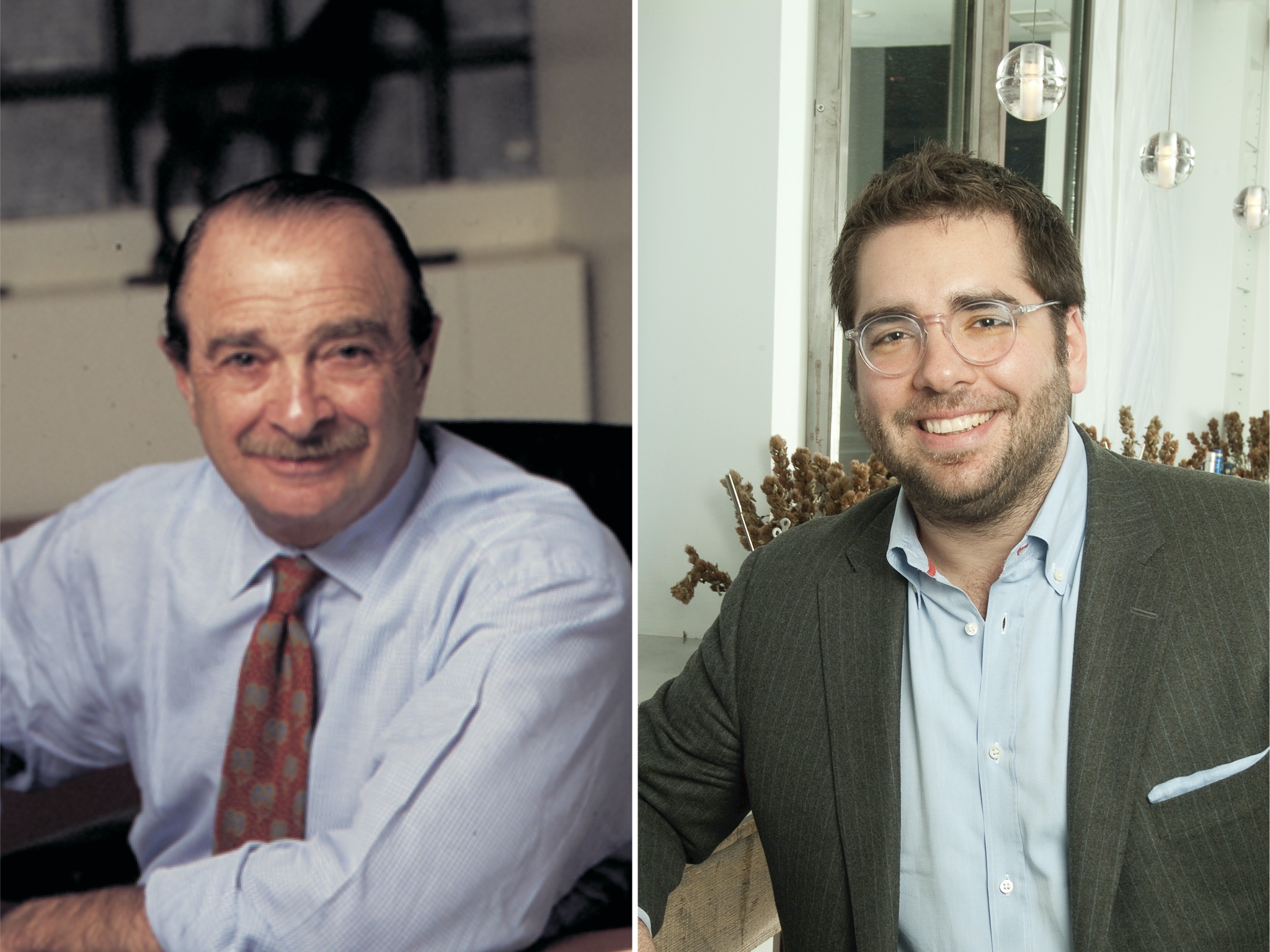 Overview
From TGIFridays, still restaurateur Alan Stillman's claim to fame, to the Quality Branded restaurant group spearheaded by his son, Michael Stillman, the father and son team will discuss their empire, hospitality philosophies, and the business behind food. An audience Q&A will follow.
Alan Stillman

Founder, Quality Branded Partner

Alan Stillman began his career as a restaurateur by founding and opening T.G.I. Friday's at 63rd Street and First Avenue with a $5,000 loan from his mother.  He grew and expanded the Friday's concept to the first twelve units in various cities before selling the rights to Friday's outside of New York City in the mid-seventies, maintaining ownership of the Upper East Side flagship, which he sold by the end of the decade. He has never regretted selling the concept and is often credited with opening the first "singles" bar. As Friday's grew, Stillman conceived sister concepts around the city: Tuesday's, Wednesday, and Thursday's, each with a unique concept and a singular sense of fun.

Soon after, he opened Smith & Wollensky at 49th Street and Third Avenue in 1977, which grew to nine locations around the country. At the same time, he developed a series of unique restaurant concepts in Manhattan that he refers to as "one-of-a's," such as Manhattan Ocean Club, Maloney & Porcelli, and The Post House. During 2001, he took the chain public with partner Tom Lee, the venture capitalist. Alan and his son Michael partnered with some of the brightest young chefs in the business and award-winning design firm AvroKO to transform Manhattan Ocean Club into the acclaimed restaurant Quality Meats and the team's transformation of Park Avenue Café into Park Avenue Autumn that was awarded two stars from New York Times food critic Frank Bruni. In 2007, the company was sold and along with his son Michael, Alan founded Fourth Wall Restaurants, now called Quality Branded. 

Quality Branded comprises the flagship Smith & Wollensky, Maloney & Porcelli, Park Avenue, Quality Meats (NYC and Miami Beach), Quality Italian (NYC and Denver), Quality Eats, Don Angie, and Quality Bistro. They have partnered with talented, young chefs, as well as award-winning design firm AvroKO to create sister concepts to Quality Meats, Quality Italian, as well as build the striking space of Park Avenue Summer/Autumn/Winter/Spring.  Currently, the Stillman's are looking for new locations in New York City, Chicago, Miami Beach, and London. 

Alan is a master of marketing in the restaurant industry. He comes up with extremely creative ideas that promote the restaurants in a way that is fun and meaningful to his customers. He once ordered the delivery of $1 million shipment of wine in a Brinks truck. He thought up National Wine Week, in which winemakers from all over the world pour their wines at lunch in his restaurants. During the early years of the program which is now celebrated twice a year, both Robert Mondavi and Count Antinori personally poured their wines at Smith & Wollensky. 

Alan was a founder of Citymeals-on-Wheels and sat on their advisory board, in addition to his responsibilities on the board of Friends of the Highline and on the board of The Buoniconti Fund to Cure Paralysis.  

Michael Stillman

President & Founder, Quality Branded Partner

As the son of one of the country's leading restaurateurs, Michael Stillman grew up with a special vantage point on the inner workings of the industry. Michael learned from a young age how artful design, quality ingredients, and creative marketing all play a critical role in attracting and retaining a loyal clientele. Michael worked for the acclaimed Union Square Hospitality Group before learning the business of The Smith & Wollensky Restaurant Group from the ground up. After stints in the restaurants' kitchens and purchasing departments, Michael played a critical role in the opening of the Smith & Wollensky restaurants in Houston, Dallas, and Boston. During openings, Michael participated in staff recruitment and training, menu development, and operations.

Michael channeled his creative vision and business sense into the concept creation of Quality Meats, which opened in New York City in 2006 and Miami Beach in 2015. Michael led the execution of every aspect of the new restaurant, from recruiting acclaimed designers AvroKO and talented young chef Craig Koketsu to negotiating lease terms and working with contractors to keep the job on budget and schedule. After closing the sale of The Smith & Wollensky Restaurant Group and founding Quality Branded in 2007, Michael created a succession of restaurants that achieved both critical and popular acclaim, Park Avenue Summer (Autumn, Winter, Spring), Quality Italian, Quality Meats Miami Beach, Quality Eats, Don Angie and Quality Bistro with the same creative design and culinary teams.  Michael's focus is the smart, effective expansion of the Quality brand.
Event Sponsors
Sponsored in part by Ciuffo Cabinetry, Lead Sponsor of Stirring the Pot since 2014. All Theater Programming supported in part by Marders, Barbara Slifka, and funding from The Ellen and James S. Marcus Endowment for Musical Programming, The Melville Straus Family Endowment, The Schaffner Family Foundation, and with additional support from Brown Harris Stevens, and Lang Insurance.
Become a Sponsor