Virtual
Annual Members Meeting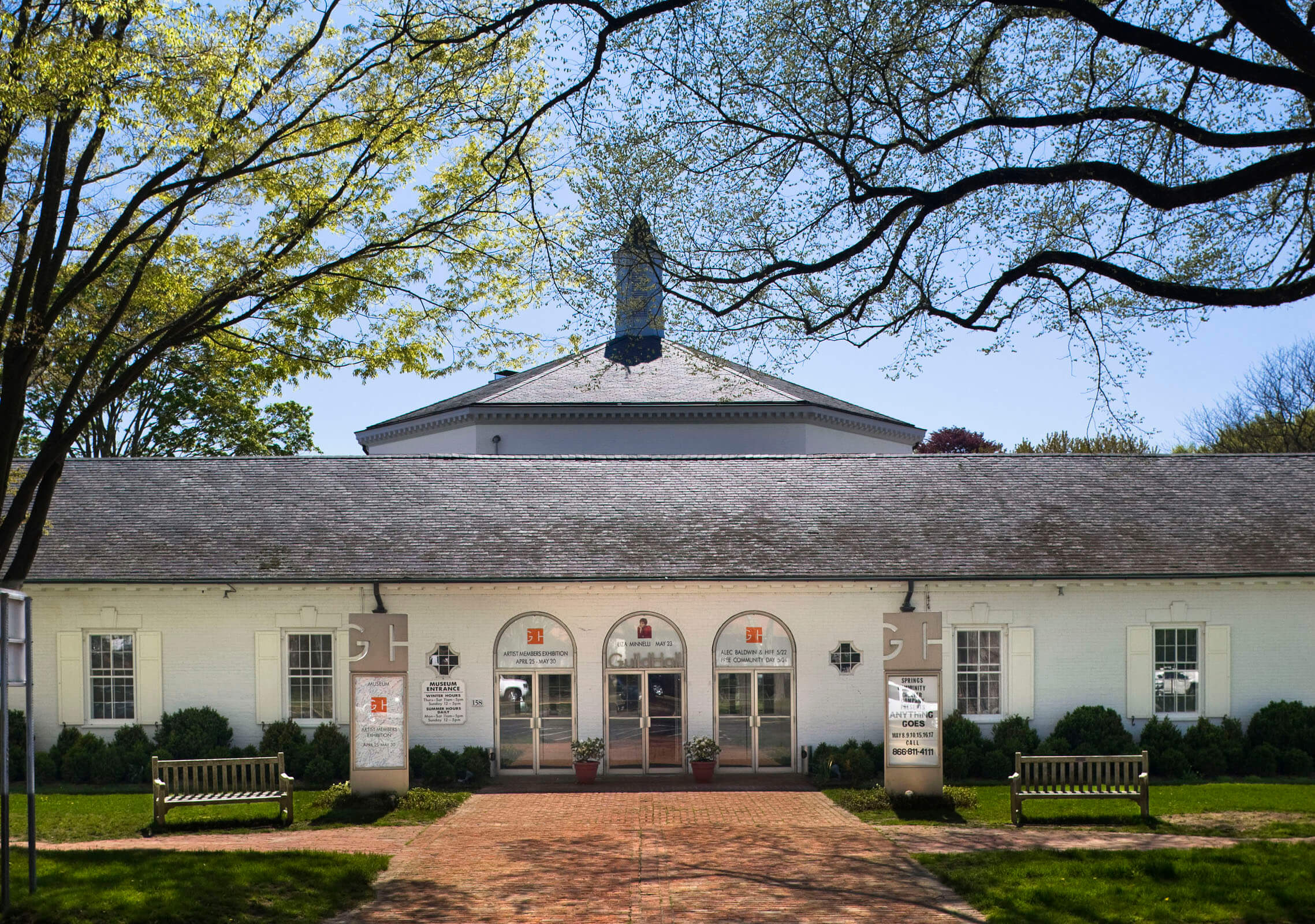 Overview
Join Chairman of the Board Marty Cohen, Executive Director Andrea Grover, Museum Director & Chief Curator Christina Strassfield, John Drew Theater Artistic Director Josh Gladstone, and The Patti Kenner Fellow in Arts Education Anthony Madonna to learn all about the revamped 2020 Summer Season at Guild Hall. 
Free with required registration. Private Zoom link will be emailed to registrants 24 hours before the meeting. Please be sure to sign up for a free Zoom account ahead of time. 
We look forward to seeing you there! 
For any questions, please contact Membership and Special Events Associate Manager, Leta Mumgaard, at lmumgaard@guildhall.org. 
Andrea Grover

Andrea Grover is the Executive Director of Guild Hall. Prior to joining Guild Hall in 2016, she was the Curator of Special Projects at the Parrish Art Museum, where she was awarded both a Tremaine Foundation and an AADA Curatorial Award for her exhibition, Radical Seafaring. At the Parrish, she established the extremely popular community-driven program PechaKucha Night Hamptons, and the exhibition series Parrish Road Show and Platform. Grover founded the nonprofit film center Aurora Picture Show, Houston, Texas, at age 27. She has received fellowships from the Center for Curatorial Leadership, the Museum of Fine Arts, Houston, STUDIO for Creative Inquiry at Carnegie Mellon University, and the Warhol Foundation, and has served as a panelist or advisor for Pew Foundation for Arts & Heritage, Pulitzer Arts Foundation, Rauschenberg Foundation, and Bogliasco Foundation, among many others. She holds an MFA from the School of the Art Institute of Chicago, and a BFA from Syracuse University.

Christina Mossaides Strassfield

Christina Mossaides Strassfield is the Museum Director/Chief Curator of Guild Hall Museum in East Hampton, New York. This title was given to her in January 2009.  She had been the Curator at Guild Hall Museum from 1990-1996 and returned in 2002.  One of her standout achievements while overseeing the artistic leadership and overall management of the Museum has been the exemplary Museum Exhibition schedule which she has either curated herself or directly oversaw as program manager. During her tenure she has transformed what was once a small sleepy museum into a vital Mecca for the visual arts which has been recognized by reviews in The New York Times, Art in America, Art News, New York Magazine, The New York Sun, Newsday and many other publications. The mission statement of the museum is to showcase the artists who have an affiliation with Eastern Suffolk County. Close proximity to NYC has made the Hampton's the summer home for most of the New York Art world. This has allowed Strassfield to forge close relationships with the artist's, dealers and collectors who shape the New York Art World.  She has been instrumental in coordinating exhibitions which have received acclaim from art critics as well as the general public. At Guild Hall she is charge of curating the collection of over 2500 objects, works of art by artists associated with the Eastern Long Island including acquisitions and collections care. Strassfield launched the Guild Hall Collector's Circle and has cultivated many gifts for the collection, oversees the acquisitions and loan process, and guides the Museum Committee on collections in addition to organizing the traveling exhibition of works from the collection which has traveled cross-country since 2007 and continues to be booked.  In 2009 she Co-Chaired a Symposium at Hofstra University on the artist Perle Fine. In 2010 she was appointed Professor at Dowling College where in 2011 the Museum Studies Minor was launched under her leadership.  She currently teaches as an Adjunct Professor at the State University of New York, Suffolk Community College, Eastern Campus.

She is in charge of all aspects of administrating Guild Hall Museum and all exhibition related work. Management responsibilities for the museum include budgeting, fundraising, grant writing, major gift cultivation, marketing, publicity, research, conservation, education, exhibition design, AAM Museum accreditation as well as disaster, long range and strategic planning.  She has been published in catalogues, articles and has participated in symposiums, scholarly talks and on numerous panels.  She has appeared on News 12, NPR on WLIW, Plum TV, Cablevision, and LTV and on the radio.  She continues to be involved in the arts and has served on the art board of the LongHouse Foundation and has been on the executive board of the Long Island Museum Association and is a member of the prestigious ARTTable which recognizes leadership roles by women in the Arts.  

Her community involvement includes being elected to two 5 years terms on the Southampton School Board where she co-chaired the Budget Committee that oversaw the school districts then 62 million dollar budget.  She also served on the Finance and Audit, Academic Advisory and Academic Enrichment Committees.  Since 2019 she has served on NYFA's Nominating Committee.

She has also served on her church's Parish council and was the President of their Philanthropic Society.

Josh Gladstone

Josh Gladstone has served as the Artistic Director of the John Drew Theater since 2000 where in recent seasons he directed Stage Fright, Romeo & Juliet and Extinction by Gabe McKinley. Responding to the pandemic, he produced last year's John Drew Backyard Theater and John Drew Virtual productions, including Same Time, Next Year starring Julianne Moore and Alec Baldwin, and A Totally Disrespectful Evening of Short Plays by Joy Behar. At the Drew he's produced such plays as Steve Martin's The Underpants, All My Sons starring Laurie Metcalf and Alec Baldwin; Clever Little Lies starring Marlo Thomas; Tony Walton's productions of Tonight at 8:30 starring Blythe Danner, Equus starring Alec Baldwin and Moby Dick Rehearsed starring Peter Boyle; The Glass Menagerie directed by Harris Yulin starring Amy Irving; Robert Wilson's KOOL and Persephone; and The Exonerated starring Mia Farrow. Regional credits: Children's Theatre Co., Minneapolis; Shakespeare Theatre, DC; Classic Theater International, Germany; The Neo-Political Cowgirls; and four seasons as co-founding Artistic Director of Hamptons Shakespeare Festival. Josh studied at Circle in the Square where he met his wife Kate Mueth.

Anthony Madonna

As an interdisciplinary collaborative artist, educator, and administrator, Anthony strives to construct experiences that both critically challenge our individual beliefs and bring awareness to our responsibility as a community.  

This ambition has led him to work in various roles and context: a workshop-leader of original music and theatre pieces amongst diverse age groups and learning developments, a music practitioner within elderly communities, a concert and festival producer, a composer/performer of experimental vocal works, and a collaborative installation artist. Anthony has worked within institutions such as The McCarter Theatre Center, The Juilliard School, and the Barbican Centre. His projects have been showed and/or performed as part of the Tate Modern: Tate Exchange (London), the Barbican Centre's Dialogue, UnFinished, and Curious festivals (London), Guild Hall of East Hampton (Long Island, NY), Duck Creek Arts Center (Long Island, NY), and other community focused centers.   

Anthony currently serves as the Patti Kenner Senior Associate for Learning and Public Engagement at Guild Hall of East Hampton. The role aims to support the next generation of artists, theater makers and creative professionals through the development and creation of high quality, inventive and pioneering educational offerings.  

Anthony is a graduate of the Guildhall School of Music & Drama (M.M. Music Leadership), The Juilliard School's Professional Apprenticeship Program, and Westminster Choir College (B.M. Music Education & Vocal Performance). Tutors, Mentors, and Coaches include Zehava Gal, J.J. Penna, Dr. Amanda Quist, Kirstin Ek, Natasha Zielazinski, Sigrun Saevarsdottir-Griffiths, Nell Catchpole, and Dinah Stabb.