Bay Street Theater in Association with Guild Hall present
Under the Stars: The Romeo & Juliet Project - A New Musical featuring the music made famous by Pat Benatar & Neil Geraldo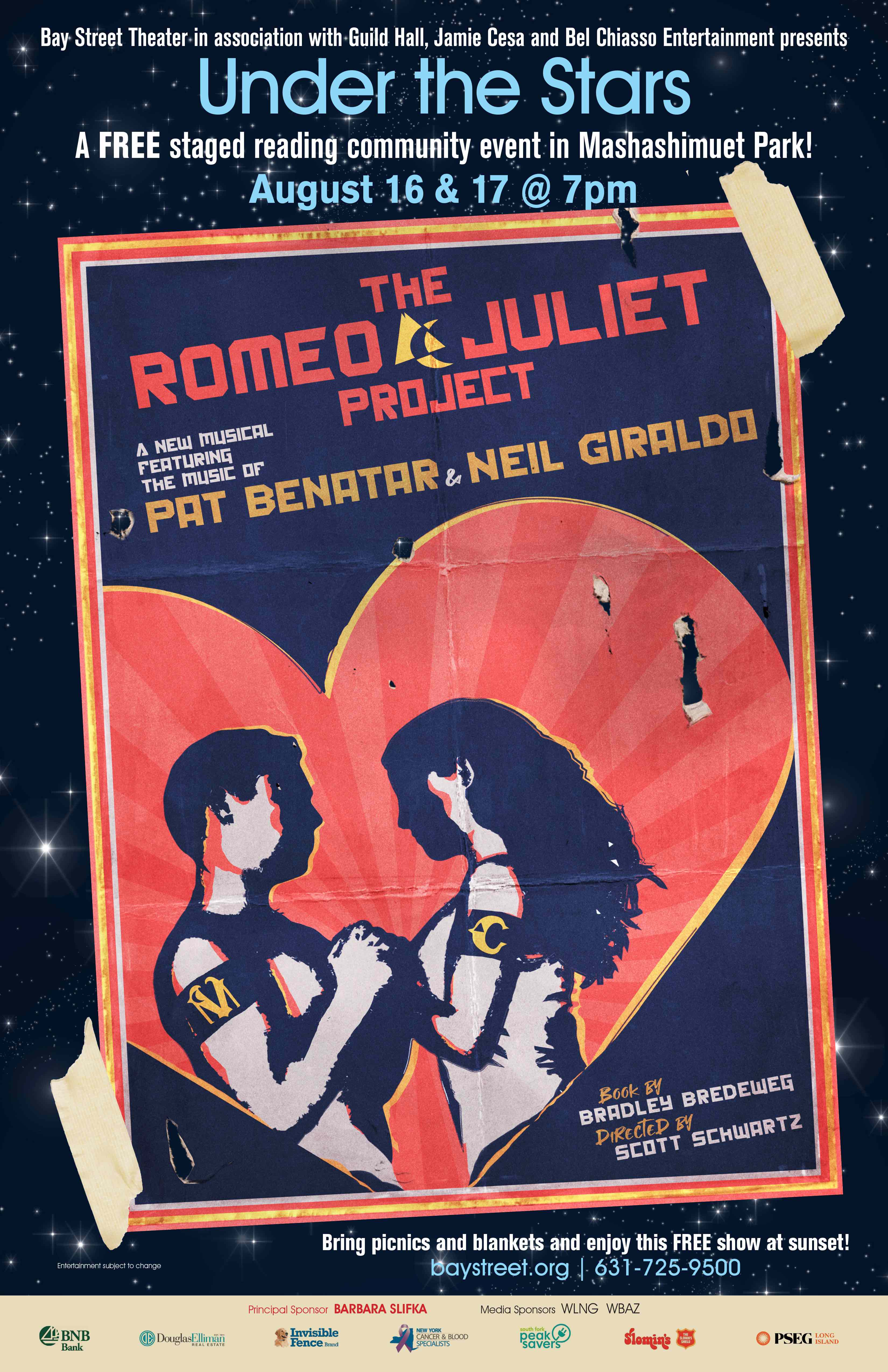 Overview
Directed by Scott Schwartz
A free community event in Mashashimuet Park!
"The Romeo and Juliet Project" reinvents the story of our star-crossed lovers using the power of Pat Benatar and Neil Giraldo's music to remind us what happens when we forget the impact of love, equality, and acceptance. Written by Bradley Bredeweg and directed by Scott Schwartz, the show brings us into the modern, war-torn metropolis of Verona as the newly-minted Chancellor Paris takes control and promises to return the city to its traditional roots and destroy the progressive resistance. This new musical is an intricate weaving of Benatar and Giraldo's deeply emotional rock anthems exploring the question – what does it take to regain a world where peace is possible?
On Friday, August 16th only, we will have a reserved VIP seating area available. For $85 per person or $150 per pair, we will provide a chair, a delicious charcuterie box, and a drink. CLICK HERE TO PURCHASE
Reservations in advance are required. Seating availability is limited. Seating area will open at 6pm. Rain date is Saturday, August 17.
Event Sponsors
Principal Sponsor: Barbara Slifka
Sponsored in part by Slomin's, Invisible Fence, BNB Bank, Douglas Elliman, South Fork Peak Savers, and PSEG Long Island.  
Become a Sponsor