THE TILE CLUB: Open Studio Painting Workshop with Artist Scott Bluedorn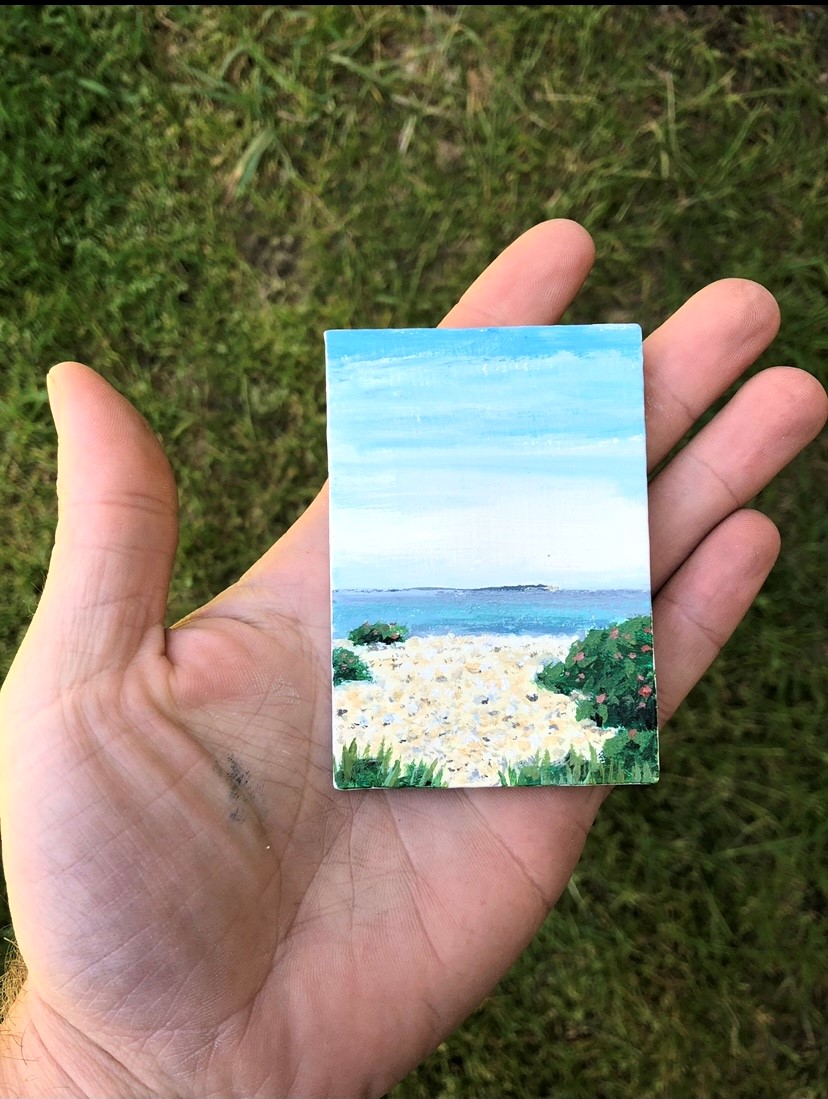 Overview
Saturdays, June 19, July 17, and August 21 from 5-7pm
Community Artist-In-Residence Scott Bluedorn will lead a series of open studio painting workshops in Guild Hall's Minikes Garden as a part of his residency project.  Scott's project is focused on the history, practice, and revitalization of "The Tile Club;" a group of artists from the late 19th century, who met and painted on decorative tiles, often en plein air, on the Eastern End of Long Island.
Scott will host these open studios once a month during the extended Museum hours on Saturdays in June, July and August. During these free workshops our concessions will be open and artists will paint on tiles provided by Guild Hall and are asked to bring their own acrylic paints, brushes, water jar, and palette. We ask that each participant gives at least one tile to Guild Hall to be included in a final installation culminating this project in the Fall of 2021.
This program will be moved indoors in the case of inclement weather. Face coverings and social distancing will be required indoors.
Scott Bluedorn

Artist, illustrator and designer Scott Bluedorn works in various media, including painting, drawing, print process, collage and found object assemblage. Drawing inspiration from cultural anthropology, primitivism, and nautical tradition, Bluedorn distills imagery that speaks to the collective unconscious, especially through myth and visual story-telling - a world he conjures as "maritime cosmology". 

Born Southampton, NY 1986

Lives and works in East Hampton, NY 
BFA School of Visual Arts, NYC 2009 

 
Event Sponsors
Education Programming supported by The Patti Kenner Arts Education Fellowship, Lucy and Steven Cookson, The Hearthland Foundation, the Helen Frankenthaler Foundation, Milton and Sally Avery Arts Foundation, Susan and Stephen Scherr, and funding from the Lewis B. and Dorothy Cullman Endowment Fund, and The Melville Straus Family Endowment.   Guild House Artist-in-Residence/ Community Artist-in-Residence:
Principal Sponsors: Lucy and Steven Cookson, and The Hearthland Foundation
Lead Sponsors: Bobbie Braun-The Neuwirth Foundation, Christina and Alan MacDonald, and Lynn and Bruce Surry
Co-Sponsors: Diamonstein-Spielvogel Foundation/Barbaralee Diamonstein-Spielvogel, and Judith Hope
Additional Support: Nina Gillman and Mary Heilmann
Become a Sponsor