The Purist
Connect 4 Ideas Festival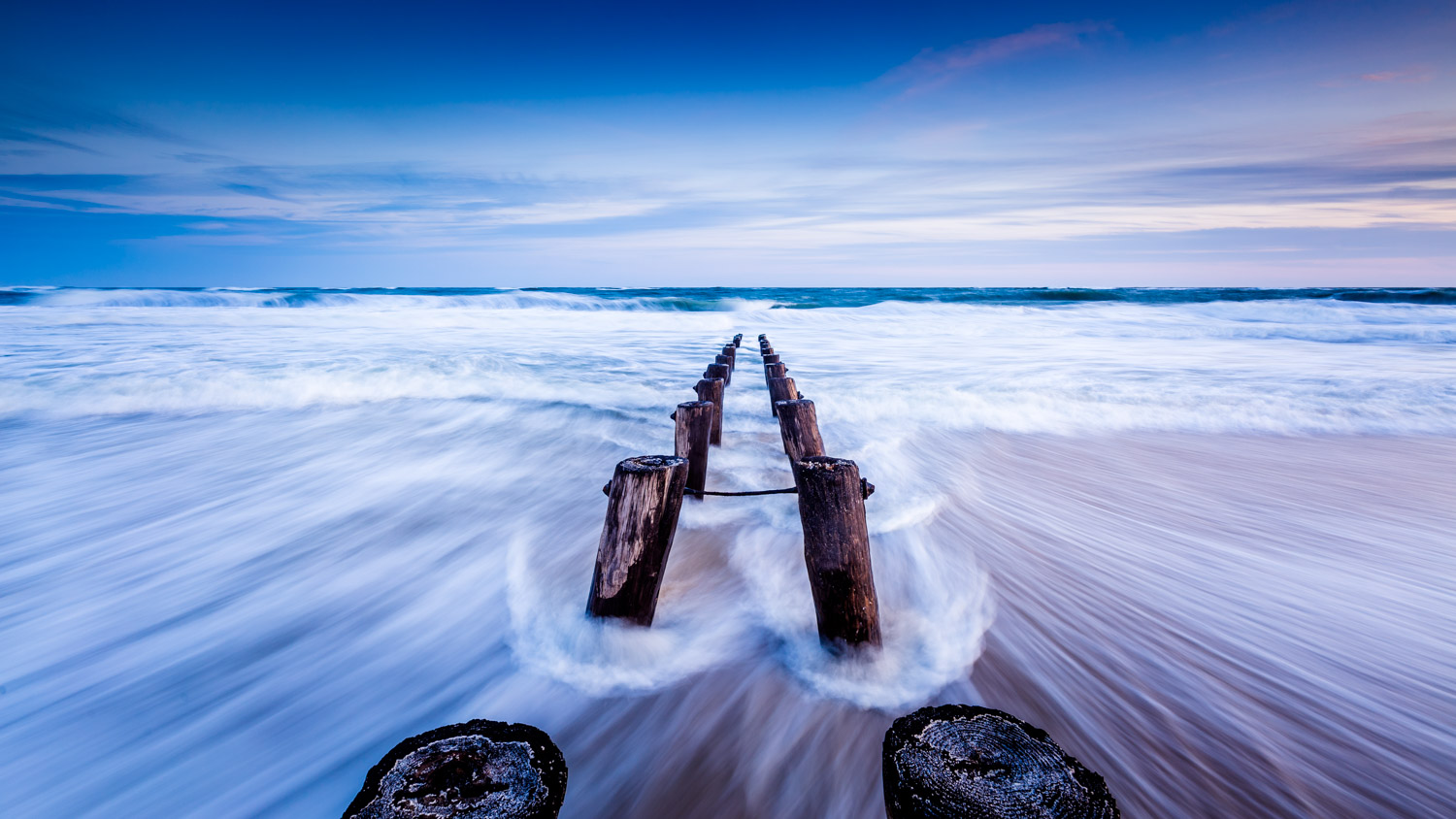 Overview
Purist's Ideas Festival
Connect 4 brings together today's thought leaders discussing four hot-button topics: the well-being of ourselves and our environment, meditation and transformation, movements, and policy.
Festival Pass – August 14 & 15 ($250) for the all events including cocktails in the garden on Day Two
Day One – August 14
Buy a Single Day Pass for August 14 ($150)
12:30pm 10min Guided Meditation with Donna D'Cruz
12:45–2pm Survivor and Storyteller Kevin Hines and Dr. Kelly Posner Gerstenhaber
2–2:15pm Break
2:30– 3:30pm Transcendental Meditation with New York Times bestselling author and meditation expert Bob Roth in conversation with David Lynch via Skype from Los Angeles 
3:30–3:45pm Acclaimed violinist Junko Ohtsu
3:45–5pm The Fate of Food: What We'll Eat in a Bigger, Hotter, Smarter World author Amanda Little
Day Two – August 15
Buy a Single Day Pass for August 15 ($150)
12:45pm 10min Guided Meditation with Donna D'Cruz
1–2:30pm Chris Cuomo and Don Lemon
2:30–2:45pm Legendary guitarist GE Smith
2:45pm Break
3–4pm Conservation International's Daniela Raik and Costa Brazil founder Francisco Costa
4–4:15pm Break
4:15–5:30pm Dr. Frank Lipman and Holistic Nutritionist Tapp Francke, moderated by Cristina Cuomo
PURIST Cocktails in the garden sponsored by Sotheby's International Realty immediately to follow.
For more information contact nancy@thepuristonline.com
Chris Cuomo

Chris Cuomo anchors CNN's Cuomo Prime Time, a 9pm nightly news program where Cuomo tests power with newsmakers and politicians from both sides of the aisle, and reports on the latest breaking news from Washington and around the world. Launched in June 2018, Cuomo Prime Time features in-depth interviews with newsmakers on the day's top headlines along with spirited political and legal debates and is among CNN's top-rated shows. Since its debut, Cuomo has had several high-profile moments and interviews, including the exclusive release of the Michael Cohen-Donald Trump tape discussing payment to an ex-model.

Prior to Cuomo Prime Time, Cuomo was host of ABC's 20/20, then co-host of CNN's morning show New Day with Alisyn Camerota where he started with the network in February 2013. On New Day, Cuomo covered Hurricane Irma, the Paris terror attacks, protests in Ferguson, MO, Pulse nightclub massacre, the Boston Marathon bombing, 2013 State of the Union, papal resignation and conclave and Christopher Dorner manhunt. Cuomo has won several awards including at Emmy for his coverage of peacemaker Mattie Stepanek, and has been nominated for several News & Documentary Emmy Awards in the categories of Outstanding Breaking News Coverage, for his reporting on hurricanes Irma, Harvey and Maria; Outstanding Live Interview, for his interviews with Last Vegas massacre survivors; Outstanding Breaking News Coverage, for the Battle for Mosul; Best Story in a Newscast, for his reporting on Undercover in Syria, and more.

Cuomo will be in conversation with Don Lemon about the political climate today and speaking truth to power.

Don Lemon

Don Lemon anchors CNN Tonight with Don Lemon airing weeknights at 10pm. He also serves as a correspondent across CNN/U.S. programming. Based out of the network's New York bureau, Lemon joined CNN in September 2006.

A news veteran of Chicago, Lemon reported from Chicago in the days leading up to the 2008 presidential election, including an interview with then-Rep. Rahm Emanuel on the day he accepted the position of Chief of Staff for President-elect Barack Obama. He also interviewed Anne Cooper, the 106-year old voter President-elect Obama highlighted in his election night acceptance speech after he had seen Lemon's interview with Cooper on CNN.

Lemon has reported and anchored on-the-scene for CNN from many breaking news stories, including Hurricane Florence (2018), Las Vegas shooting (2017), the Orlando shooting at Pulse Nightclub (2016), Charleston church shooting (2015), death of Freddie Gray while in police custody, the shooting of unarmed teenager Michael Brown in Ferguson, MO (2014), the George Zimmerman trial (2013), the Boston marathon bombing (2013), the Philadelphia building collapse (2013),the Sandy Hook Elementary School shooting (2012), the Colorado Theater Shooting (2012), the death of Whitney Houston, the Inaugural of the 44th President in Washington, D.C., the death of Michael Jackson (2009), Hurricane Gustav in Louisiana (2008) and the Minneapolis bridge collapse (2007).

Lemon will be in conversation with Cuomo on the current political climate and speaking truth to power. 

Amanda Little

Amanda Little is an award winning environmental journalist who writes about innovations in the environment. She is also a professor of investigative journalism and science writing at Vanderbilt University, and has a particular fondness for far-flung and hard-to-stomach reporting that takes her to ultradeep oil rigs, down manholes, into sewage plants, and inside monsoon clouds.

She is the author of the new book The Fate of Food: What We'll Eat in a Bigger, Hotter, Smarter World (Random House: Crown/Harmony). In this fascinating look at the race to secure the global food supply, the environmental journalist investigates how we'll feed humanity sustainably in the coming decades. She weaves together stories from the world's most creative and controversial innovators on the front lines of food science, agriculture, and climate change.

She also wrote Power Trip: The Story of America's Love Affair With Energy (HarperCollins). Amanda has published her writing in the New York Times Magazine, Vanity Fair, Rolling Stone, Wired, New York Magazine, Bloomberg Businessweek, NewYorker.com and elsewhere. A former columnist for Outside magazine and Grist.org, she is a recipient of the Jane Bagley Lehman Award for excellence in environmental journalism. 

Little has interviewed figures ranging from Barack Obama and Hillary Clinton to John McCain and Lindsey Graham, and has appeared on MSNBC, Fox News, and National Public Radio. A graduate of Brown University, she serves on the Board of Trustees at Fisk University in Nashville, Tennessee, where she lives with her husband and kids.

Little will be discussing how climate models show that global crop production will decline every decade for the rest of this century due to drought, heat, and flooding. Water supplies are in jeopardy. Meanwhile, the world's population is expected to grow another 30 percent by midcentury. So how, really, will we feed nine billion people sustainably in the coming decades?

Francisco Costa

Francisco Costa is a Brazilian-born innovator who has left an indelible mark on American design. One of the most celebrated fashion designers of our time, Costa spent 13-years as the creative director of the womenswear division for Calvin Klein Collection, Costa introduced sculptural sensuality and minimalist architectural codes to one of the most iconic American brands of the past century. Costa was awarded the Council of Fashion Designers of America's Womenswear Designer of the Year in 2006 and 2008. In 2009, the Smithsonian's Cooper-Hewitt, National Design Museum honored him with the Fashion Design Award for excellence and innovation. His designs have been worn by some of the most admired women in the world, including Lupita Nyong'o, Hillary Rodham Clinton, Gwyneth Paltrow, Michelle Obama, Jennifer Lawrence and Julianne Moore. Over the years, Costa has collaborated with artist Ellsworth Kelly, international contemporary ballet choreographer Christopher Wheeldon, and architect John Pawson. 

Costa is a perfectionist with an exacting passion for precision and craftsmanship. Speaking of his work in the New York Times, the fashion critic Suzy Menkes declared him "an expert on the subject of minimalism as an art form." After the untimely passing of his mother, Costa left his native Brazil for New York City in 1985. He worked as a designer for Oscar De La Renta and later was appointed the chief womenswear designer at Gucci under the direction of Tom Ford. He joined Calvin Klein in 2003 and became the brand's creative director of womenswear the year after. Following his departure from his post at Calvin Klein in 2016, Costa returned to his mother country to explore the natural splendor of the Amazon rainforest. It would be the first of his three immersive trips to the deep inlands of the jungle. The results of his wanderlust became Costa Brazil, a project that combines the raw power of the natural world with Francisco's unparalleled eye for beauty. Translated from his native Portuguese,  Costa literally means "coast" - the meeting point between land and sea.

He will discuss local healing rituals and the untapped wealth of curing properties from native ingredients and his powerful understanding about the urgent need for conservation. 

Donna D'Cruz

Born in India and raised in Australia, Donna D'Cruz produced music with the native peoples of Australia and learned about their "dreamtime." She went on to found Rasa Music, a woman-owned record company that released world music and produced the music of Deepak Chopra and other recordings for meditation. She travels the world as a Celebrity DJ and leads people to ecstatic, profound experiences as they celebrate the biggest moments in their lives. D'Cruz has been teaching and guiding meditations with music for years. She combined her love of music with her passion for awakening consciousness. Named the "Rockstar Teacher of Meditation" by Well+Good, D'Cruz presents her signature "Dip into Bliss" experience globally and as part of PTTOW, Worldz Summit and weekly for eight years at Phoenix House, America's oldest Drug and Alcohol Recovery Institution. Donna has recently launched Sleep Beditations: A Modern Sleep Solution.

D'Cruz will lead the audience in 5-minute meditations.

Dr. Frank Lipman

Dr. Frank Lipman is a New York Times best-selling author of five books. After medical training in his native South Africa, Dr. Lipman worked at clinics in the bush, where he became familiar with the local traditional healers, called sangomas, which kindled his interest in non-Western healing modalities. As chief medical resident at Lincoln Hospital in the Bronx, he found himself treating symptoms, rather than the root causes of illness. Frustrated by the limitations in helping his patients regain true health, he began a journey of discovery to meaningful long-term health and wellness. He studied nutrition, acupuncture, Chinese medicine, herbal medicine, functional medicine, biofeedback, meditation and yoga. Dr. Lipman founded the Eleven Eleven Wellness Center Center in 1992, where he combines the best of Western medicine and cutting-edge nutritional science with age-old healing techniques from the East. He is also the creator of Be Well, an expanding lifestyle wellness brand to help people create, sustain and lead healthier lives. 

Frank will be in conversation with a surprise guest about the life-changing benefits of nutrition.

Bob Roth

Bob Roth is one of the most experienced and sought-after meditation teachers in the world. Over the past 45 years, he has taught Transcendental Meditation to thousands of people, including billionaire CEOs, Hollywood celebrities, combat-scarred veterans and inner-city youth. He currently serves as the CEO of the David Lynch Foundation, and also directs the Center for Leadership Performance. Bob is the host of the SiriusXM radio show Success Without Stress and speaks frequently about the science of meditation. He is the author of Strength in Stillness, a simple, practical and straightforward guide to Transcendental Meditation. 

Bob will be in conversation with a surprise guest about the life-changing benefits of mindfulness.

Dr. Kelly Posner Gerstenhaber

Dr. Kelly Posner's work is saving lives all over the globe across 6 continents. The President of the American Psychiatric Association noted her work with the Columbia Protocol could be "like the introduction of antibiotics." The U.S. Department of Defense said that her work is "nothing short of a miracle," is central to their National Strategy, and stated "her effective model of improving the world will help propel us closer to a world without suicide." The CDC noted that her work is "changing the paradigm in suicide risk assessment in the US and worldwide."

Dr. Posner's work has been noted in a keynote speech at the White House, cited in Congressional hearings, and she gave the lead presentation in a U.S. Senate forum on school safety after Parkland. Through her advocacy, she has changed local, national and international policy, which in turn has helped achieve reductions in suicide across all sectors of society. Israeli government officials said her work "is not only saving millions of lives but in Israel it is literally changing the way we live our lives."

She gave the invited presentation on tackling depression and suicide at the first European Union high level conference on mental health, was recognized as the Most Distinguished Alumna of her graduate school at Yeshiva University in the past 50 years, and received the New York State Suicide Prevention Award. She was named one of New York Magazine's "Most Influential" and received the Angel Award of New York's "100 Socially Responsible."

The Columbia Protocol has been adopted or recommended by the CDC, FDA, DoD, and NIMH. Dr. Posner was commissioned by the FDA to develop a scientific approach that has become the gold standard for suicide monitoring and is ubiquitous across the U.S and many international agencies. The FDA has characterized her work as "setting a standard in the field" and a lead article in The New York Times called it "one of the most profound changes of the past sixteen years to regulations governing drug development." Dr. Posner's scholarly work has been included in the compendium of the most important research in the history of the study of suicide.

Dr. Posner was recently awarded The Secretary of Defense Medal for Exceptional Public Service for her work saving lives across the nation.

Kevin Hines

Kevin Hines is a storyteller at heart. He is a best selling author, global public speaker, and award winning documentary filmmaker. In the Year 2000, Kevin attempted to take his life by jumping off the Golden Gate Bridge. Many factors contributed to his miraculous survival including a sea lion which kept him afloat until the Coast Guard arrived. Kevin now travels the world sharing his story of hope, healing, and recovery while teaching people of all ages the art of wellness & the ability to survive pain with true resilience.

Currently, Kevin is in pre-production of his new Docu Series The Journey, and is working on a comic book version of his life in cosmic & supernatural form called Hope Dealers. His fight has been long and arduous, but he is determined to remain committed to life until its natural end.

His motto: #BeHereTomorrow and every day after that.
Event Sponsors
All Education Programming supported by The Patti Kenner Arts Education Fellowship, with additional funding by an anonymous donor, Kate W. Cassidy Foundation, Lewis B. and Dorothy Cullman Endowment Fund, and The Melville Straus Family Endowment. All Theater Programming is supported in part by Ellen Myers, Marders, the Daryl & Steven Roth Foundation, and funding from The Ellen and James S. Marcus Endowment for Musical Programming, The Harold and Mimi Steinberg Charitable Trust, Hess Philanthropic Fund, The Melville Straus Family Endowment, The Schaffner Family Foundation, and Vital Projects Fund, with additional support from Brown Harris Stevens, Saunders & Associates, and public funds provided by Suffolk County.
Become a Sponsor