GUILD HALL: OFFSITE
STIRRING THE POT: Conversations with Culinary Celebrities - Pizza at Roberta's
Hosted by Florence Fabricant
SALES CLOSED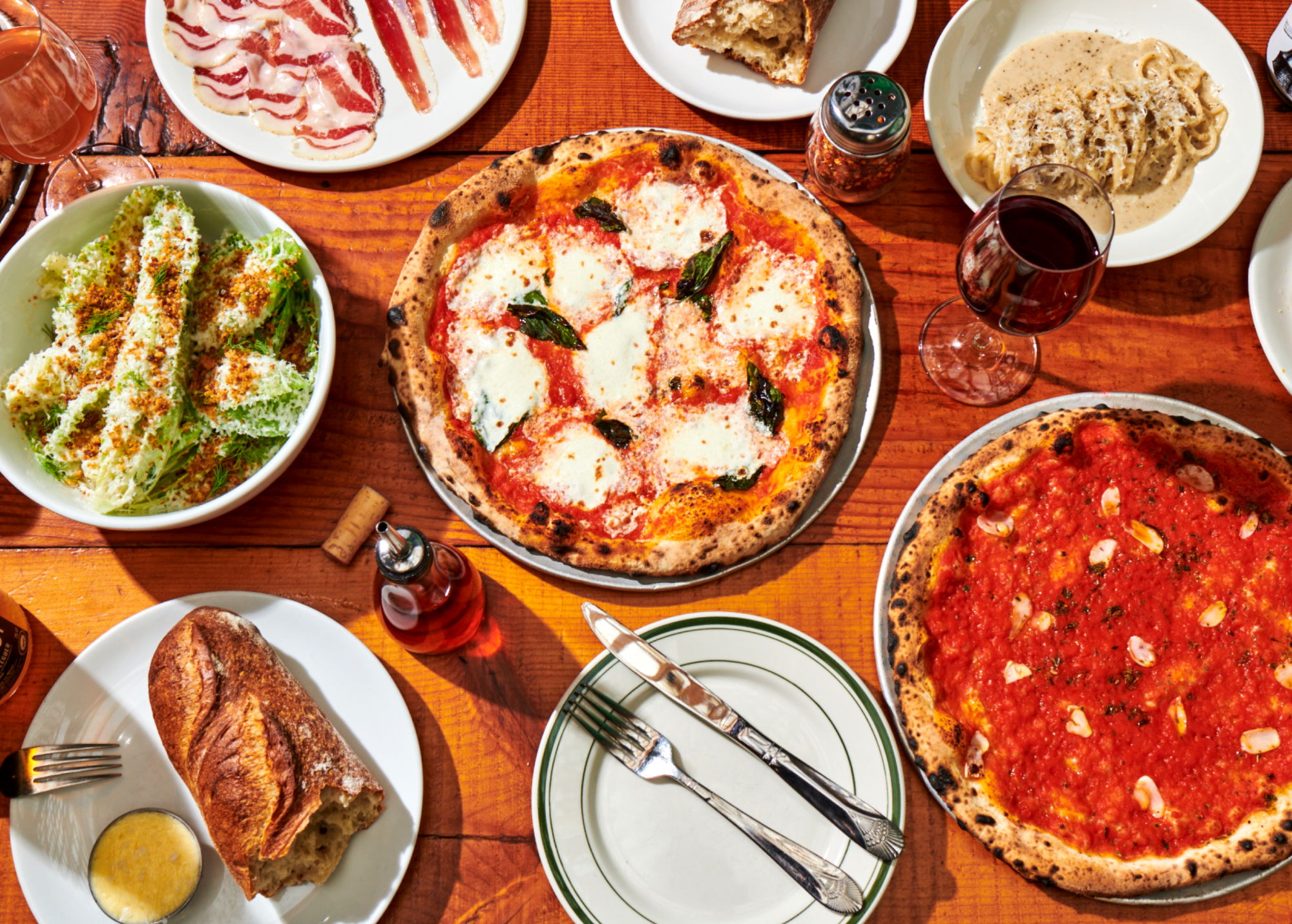 Overview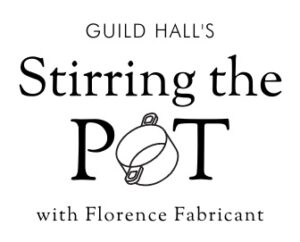 STIRRING THE POT: Conversations with Culinary Celebrities
Hosted by Florence Fabricant
SUNDAY, AUGUST 7, 11AM:
PIZZA AT ROBERTA'S
Talk with Co-Owner Brandon Hoy, Mozzarella-Making Demo, and Lunch at Roberta's in Montauk
240 Fort Pond Road, Montauk
Main Dining Room: $200 ($180 for Members) – Includes prime close-up seating, a Roberta's gift bag including cookbook, and Goldbelly Gift Card
Counter: $160 ($144 for Members) – Includes second level counter seating, a Roberta's gift bag (excluding cookbook), and Goldbelly Gift Card
Note: Ticket Sales Close at 11;59PM on August 4th
Lunch includes an all-you-can-eat pizza buffet, a glass of  beer, wine, or soft drink, plus a variety of biscotti from Citarella for dessert.
This popular series of culinary interviews, Stirring the Pot, by Florence Fabricant, food and wine writer for The New York Times, which has been running since 2011, returns in person this summer at three dynamic off-site locations. 
The series will begin on August 7 at the highly anticipated new Montauk outpost of the high-profile Brooklyn pizzeria, Roberta's, with a conversation with the owner Brandon Hoy and a mozzarella-making demonstration, followed by a family-style lunch. The second installation, at Sagaponack Farm Distillery on August 21, with Farmer/Manager Marilee Foster and Head Distiller Matt Beamer, will focus on the Foster family's 6th generation farm and the products that go into their spirits, the process of distilling, and a "happy hour" cocktail-making demo including drinks and snacks. The series finale will be held at Hayground School in Bridgehampton on August 28 with world-famous Chef Eric Ripert of Le Bernardin, includes a ratatouille-making demonstration and sampling. The conversation with Ripert, who is also a local resident, will focus on summer produce and his latest book Vegetable Simple. The program will be followed by a book signing and beer sampling by Sag Harbor's new Kidd Squid Brewery.
COVID-19 Protocol: For indoor programs, all guests over the age of 12 must provide proof of full vaccination.
---
Up Next!
SUNDAY, AUGUST 21, 4PM: Talk, cocktail-making demo, and Happy Hour at Sagaponack Farm Distillery (369 Sagg Road, Sagaponack)
$125 ($100 for Members)
SUNDAY, AUGUST 28, 11AM: Vegetable Simple talk, demo, tasting, and book signing with Chef Eric Ripert at Hayground School (151 Mitchell Lane, Bridgehampton)
$150 ($125 for Members)
Brandon Hoy

Brandon Hoy is the co-owner of Brooklyn's iconic restaurant Roberta's. The restaurant has become a neighborhood institution, and international culinary destination as well as an incubator for progressive entrepreneurship. The acclaimed restaurant and surrounding compound includes Roberta's Garden, Roberta's Bakery, To-Go Counter, The Tiki Bar, and Roberta's Frozen Pizza production. The Roberta's restaurant group also has locations in Manhattan, East Williamsburg, Montauk, Culver City, LA, Singapore and Nashville. Along side co owner and chef Carlo Mirarchi, Hoy founded Roberta's in 2008 with the goal of providing a previously underserved neighborhood with artisanal food and beverage while maintaining a casual yet cool vibe. Hoy's commitment to innovating and enlivening culinary experience resulted in Roberta's growth into a Brooklyn icon. "The intent was always to be hospitable, like a house party - pizza-centric, seasonal and chef-driven," Hoy says. At the helm of daily operations, Hoy also spearheads the art department where he designs seasonal packaging, and more. robertaspizza.com

Florence Fabricant

Florence Fabricant, a food and wine writer for the New York Times, contributes the weekly Front Burner and Off the Menu columns, is a member of the wine panel and writes the pairings column for the wine tastings. She frequently writes features that appear in the Food section and also covers food and travel elsewhere in the Times. She has written 13 cookbooks. This spring, her latest, The Ladies Village Improvement Society Cookbook: Eating and Entertaining in East Hampton" to celebrate the 125th anniversary of LVIS was published by Rizzoli. Other books include Wine with Food, based on the New York Times pairings columns and written with Eric Asimov and The City Harvest Cookbook, both published by Rizzoli. She actually began her career as a food writer in East Hampton, contributing the column In Season to the East Hampton Star. A Phi Beta Kappa graduate of Smith College, she has an M.A. in French from New York University Graduate School of Arts and Sciences. She holds L'Ordre National du Mérite from the French government, is on the Board of Trustees of Guild Hall in East Hampton, N.Y., and is a member of Who's Who of Food and Beverage in America. (New York, NY). She and her husband, Richard, a retired lawyer, live in Manhattan and East Hampton, N.Y. They have two children and two grandchildren. 
Event Sponsors
Lead Sponsor: Ciuffo Cabinetry Supporting Sponsors: Citarella and Landscape Details Media Partner: PURIST

Theater Programming supported in part by The Schaffner Family Foundation 

and funding from The Melville Straus Family Endowment. Music Programming is supported in part by The Ellen and James S. Marcus Endowment for Musical Programming.
Become a Sponsor