Alec Baldwin, Chris Bauer, & Rob Morrow in
Stan the Man - a new dark comedy by Eugene Pack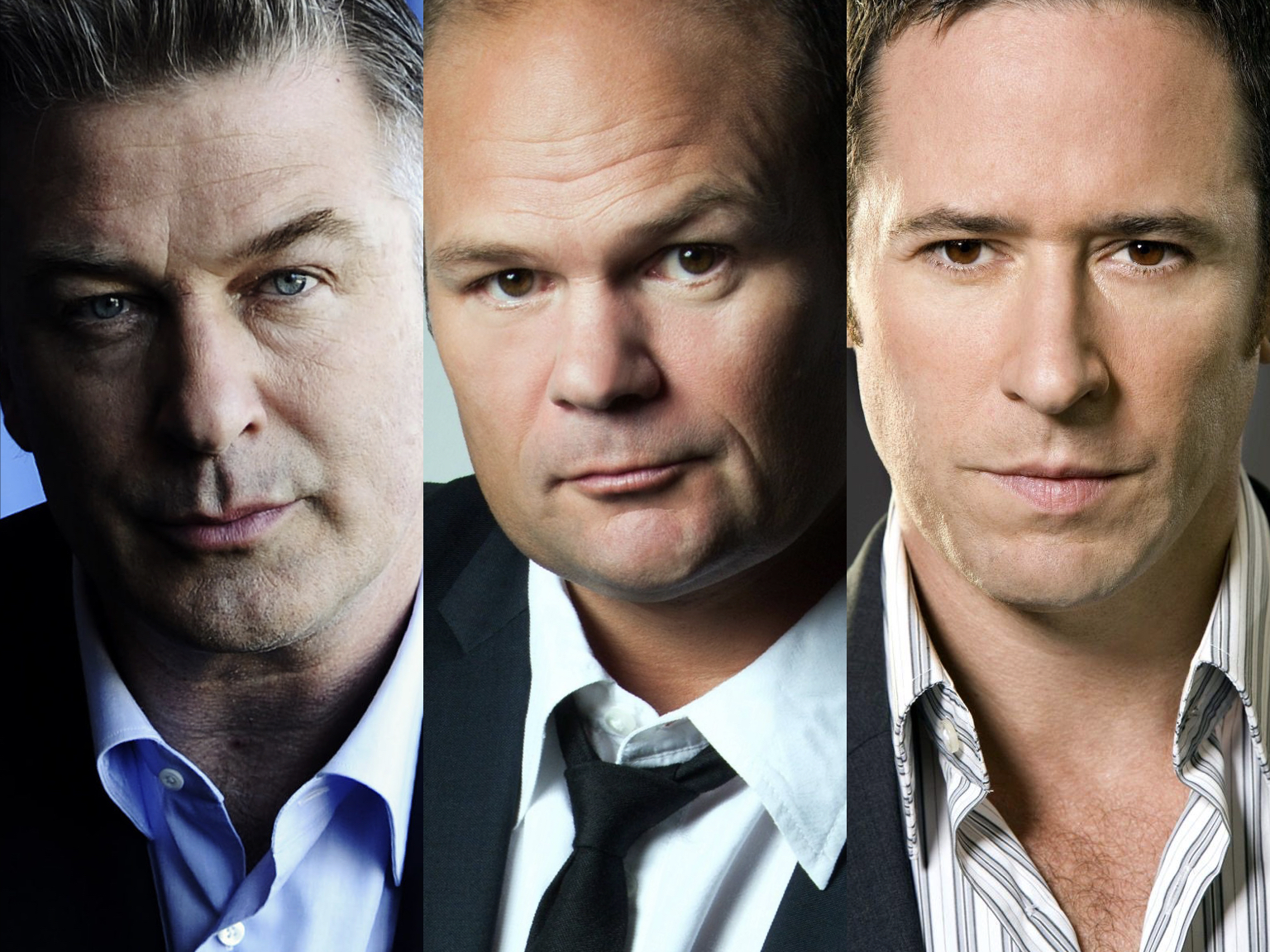 Overview
Alec Baldwin, Chris Bauer, and Rob Morrow star in a staged reading of Stan the Man
A new dark comedy by Eugene Pack
Directed by Josh Gladstone
Stan the Man, written by Drama Desk award-winner and Emmy nominee Eugene Pack, is a fast-paced dark comedy that follows the intense, competitive intrigue between three businessmen away at a leadership seminar.
Delve deeper into this production by attending our series, 3DT: Three-Dimensional Theater, a book-club program to read and discuss the play!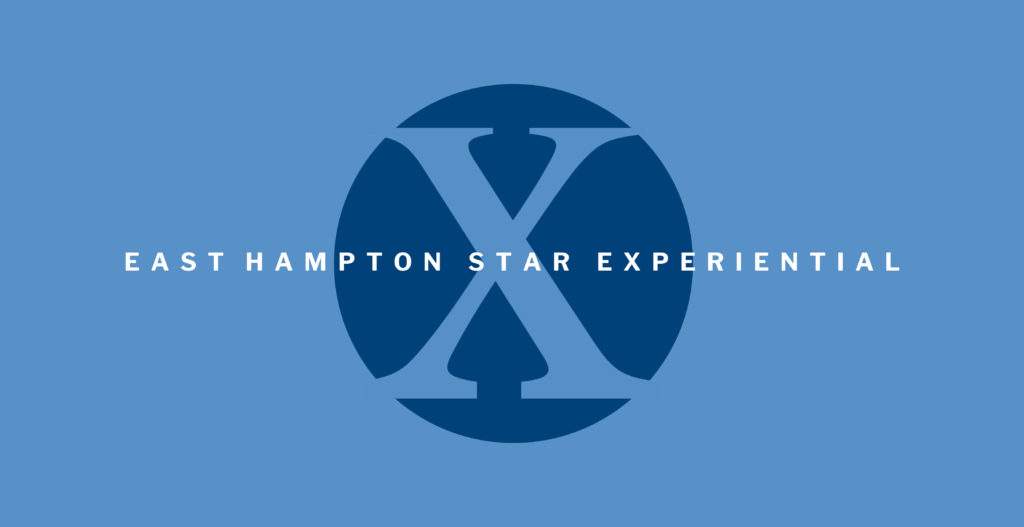 The East Hampton Star is proud to announce its new Experiential division, dedicated to providing both their readers and their partners with innovative and unexpected experiences designed to surprise, delight and create long-lasting community connections.
Join The East Hampton Star for a private three-course dinner at the Maidstone Hotel before each performance.
Alec Baldwin

Since 1980, Alec Baldwin has appeared in numerous productions on stage, in films and on television. He has received a Tony nomination (A Streetcar Named Desire, 1992) an Oscar nomination (The Cooler, 2004) and has won three Emmy awards, three Golden Globes and seven consecutive Screen Actors Guild Awards as Best Actor in a Comedy Series for his role on NBC-TV's 30 Rock. His films include The Hunt for Red October, Glengarry Glen Ross, Malice, The Edge, It's Complicated, Blue Jasmine, Still Alice, Mission Impossible: Rogue Nation, and The Boss Baby among many others.

Baldwin earned a Bachelor of Fine Arts degree from New York University's Tisch School of the Arts in 1994 and has received honorary doctorates from NYU (2010) and Manhattan School of Music (2012). He serves on numerous boards related to the arts, the environment and progressive politics including the Hamptons International Film Festival and the New York Philharmonic. He is also the radio announcer for the New York Philharmonic.

He has authored three books: A Promise to Ourselves, his memoir entitled Nevertheless, and, with Kurt Andersen, the Donald Trump parody You Can't Spell America Without Me.

He is the host of a podcast, Here's the Thing, for WNYC.

Baldwin is married to author and wellness expert Hilaria Thomas Baldwin. They have four children: Carmen, Rafael, Leonardo and Romeo, as well as his eldest, Ireland Baldwin. Baldwin hosts ABC's Match Game, the classic television game show; a portion of his fees are donated to charity through The Hilaria and Alec Baldwin Foundation.

Chris Bauer

Chris Bauer currently co-stars as Bobby Dwyer on HBO's The Deuce, his third series at the network, where he also appeared in The Wire, and seven seasons of True Blood. Other tv credits include series regular roles on NBC, CBS, Starz, and ESPN, as well as the recent limited series' People Vs. OJ Simpson, and Law and Order: Menendez Brothers. Recent feature film appearances include roles in Sully, Money Monster, and A Dog's Way Home.  His theater credits include Streetcar Named Desire on Broadway, and originating roles in plays by David Mamet, Jez Butterworth, and John Patrick Shanley.

Rob Morrow

Rob shot to stardom with his portrayal of New York doctor gone‐to Alaska, 'Joel Fleischman', on the hit television series, Northern Exposure, which garnered him three Golden Globe and two Emmy Award nominations. He played the iconic role of 'Don Eppes' on the hit CBS drama, Numb3rs, which ran for six seasons. He also starred on the critically‐acclaimed Showtime original television series, Street Time; as well as ABC's The Whole Truth opposite Maura Tierney. Morrow has directed many episodes of hit TV shows, including Oz, Joan of Arcadia, The Foster's, NCIS New Orleans and most recently Games People Play.

Morrow's film credits include starring in Robert Redford's Oscar- nominated film Quiz Show opposite Ralph Fiennes and John Turturro, Albert Brooks' comedy Mother, Bruce Beresford's Last Dance opposite Sharon Stone, and Into My Heart opposite Claire Forlani and Jake Weber as well as Maze co-starring Laura Linney, which he also directed.

Rob is currently seen on Billions, the highly regarded series on Showtime, as Adam DeGiulio. He was also recently on the critically acclaimed FX mini- series, The People VS. OJ Simpson, portraying defense attorney Barry Scheck as well as ABC's hit show, Designated Survivor, playing the devout reporter, Abe Leonard. Next up he will be seen opposite Nat Wolff, Alexander Skarsgard in The Kill Team, Directed by Dan Krauss.

A native New Yorker, Morrow has been committed to the theatre, since becoming a member of The Ensemble Studio Theatre early in his career and going on to co-found the renowned Naked Angels theater company and working many seasons with New York Stage and Film. Highlights include The Boy's of Winter, The Substance of Fire, The Chosen, Third Street and London's West End production of Birdy.

Raye Levine

Raye is an Actor / Set Designer / Figure Skater in NYC. A  graduate of The William Esper Studio and The Cooper Union (School of Architecture) and co-founder of WATG Theatre company (wherearetheygoing.org), ensemble member of Neo-Political Cowgirls, Ice Theatre of New York, and Barefoot Theatre Company. Theatre (selected): Extinction by Gabe McKinley at Guild Hall (dir. Josh Gladstone), Leviticus by Mandi Riggi (Ensemble Studio Theatre, 59E59 & Zoo Venues @ Edinburgh Fringe), The Vote in Orange (French Embassy), Parkslope (Cherry Lane Theatre), On The 5:31 by Mando Alverado (dir. Jerry Ruiz), Restlessness of Desire (dir. Shira-Lee Shalit), Victory Girls (SVA main stage/dir. Michael LoPorto) , Finally (Boston Calderwood Pavilion), Wetiko (The Actor's Studio), Man in Snow (The Actor's Studio), Freeway by Jen Rudin (Theatre 54/dir. Terry Milner). TV/film (selected): The Great Pretender (dir. Nathan Silver), No Hookups (dir. Adam leon), Follow the Roses (dir. Jen Steele), Lucy in the Morning (dir. Isaac Cole). Set Design (selected): Extinction at Guild Hall, Anne Frank in the Gaza Strip at the Clemente Center (Dir. Shaun Peknic), and Resistance by Regina Taylor (Dir. Tony Pinkins), Mean Girls by Lyle Kessler, and The Fall of a Sparrow by José Rivera at Alvin Ailey. 

Eugene Pack

Eugene Pack is the creator of the long running hit comedy sensation Celebrity Autobiography which ran on Broadway this past year. Pack won the Drama Desk Award for "Unique Theatrical Event." The show tours the United States and abroad, including London's West End, Australia's Sydney Opera House, and the Edinburgh Festival. 

Pack is also an Emmy Award-nominated writer and producer. He was nominated for Outstanding Writing for Variety, Comedy or Music for the special America: A Tribute to Heroes, which won the Emmy for Outstanding Special.  Pack is the creator and executive producer of CMT's longest running series, Dallas Cowboys Cheerleaders: Making the Team, now in its record breaking fourteenth season. He has written and performed the critically acclaimed one man comedy shows Something Flexible With Meaning, and Undisputed: My Night with the Queen of Soul. Plays include Columbus and Amsterdam, Sharpies, Night With Oscar and The Poets of Amityville. Pack collaborated with Motown founder Berry Gordy on the autobiographical musical To Be Loved. He is a graduate of NYU where he studied with David Mamet, the Atlantic Theatre Company and Playwrights Horizons. 

Josh Gladstone

Director

Josh Gladstone has served as the Artistic Director of the John Drew Theater since 2000 where most recently he directed Romeo & Juliet and Extinction by Gabe McKinley. At the Drew he has produced such plays as Steve Martin's The Underpants, All My Sons starring Laurie Metcalf and Alec Baldwin; Clever Little Lies starring Marlo Thomas; Tony Walton's productions of Tonight at 8:30 starring Blythe Danner, Equus starring Alec Baldwin and Moby Dick Rehearsed starring Peter Boyle; The Glass Menagerie directed by Harris Yulin starring Amy Irving; Robert Wilson's KOOL and Persephone; and The Exoneratedstarring Mia Farrow and Billy Dee Williams. Regional credits: Children's Theatre Co., Minneapolis; Shakespeare Theatre, DC; Classic Theater International, Germany; and four seasons as co-founding Artistic Director of Hamptons Shakespeare Festival. Josh studied at Circle in the Square where he met his wife Kate Mueth.
Event Sponsors
All Theater Programming is supported in part by Ellen Myers, Marders, the Daryl & Steven Roth Foundation, and funding from The Ellen and James S. Marcus Endowment for Musical Programming, The Harold and Mimi Steinberg Charitable Trust, Hess Philanthropic Fund, The Melville Straus Family Endowment, The Schaffner Family Foundation, and Vital Projects Fund, with additional support from Brown Harris Stevens, Saunders & Associates, and public funds provided by Suffolk County. Principal Sponsor: Stephen Meringoff
Become a Sponsor