Present Tense: Black Lives Matter(ed)
Staged Reading of Africaville by Jeffrey Colvin, Directed by Andrina Smith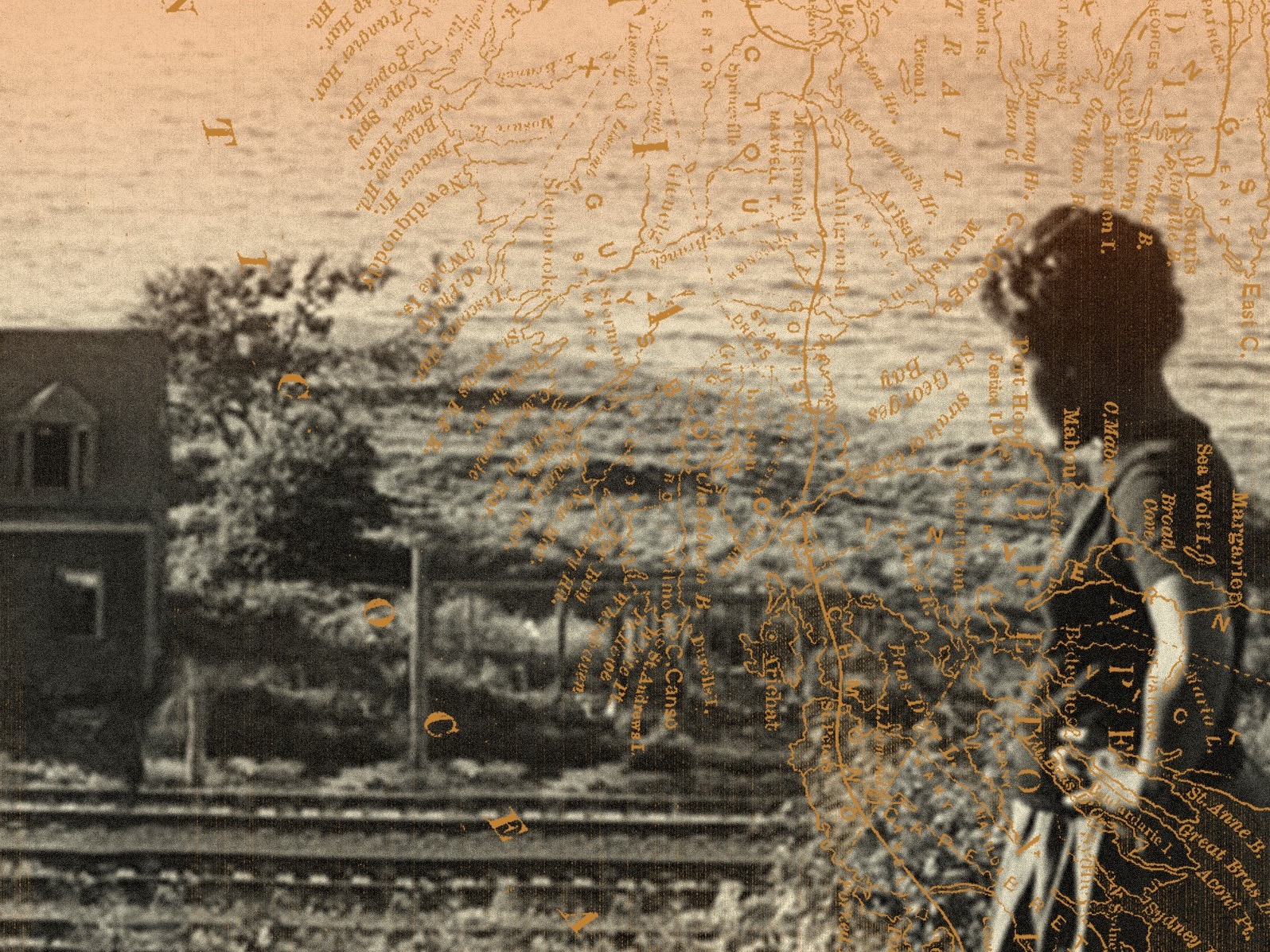 Overview
THIS SHOW IS SOLD OUT BUT WE WILL HAVE A LIVESTREAM AVAILABLE FOR A LIMITED NUMBER OF HOUSEHOLDS
CLICK THE "BUY TICKETS" LINK ABOVE TO REGISTER
Thank you for your interest the program PRESENT TENSE: BLACK LIVES MATTER(ED): Staged Reading: AFRICAVILLE by Jeffrey Colvin, Directed by Andrina Smith. 
For everyone's safety it is necessary to limit our live audience size but will be sending information on how to be part of our events remotely. To be added to our virtual waiting room for information about all of the Present Tense livestream and recorded viewing invitations, please email our producer Christine Sciulli at AfricavillePresentTense@gmail.com
A dramatized reading from Jeffrey Colvin's new novel Africaville, produced by Christine Sciulli and presented in partnership with The Church; Arts Center at Duck Creek; The East Hampton Star and Canio's Books.  Through the lens of Africaville's multigenerational historical novel set in parts of Canada and the southern United States spanning from 1780s to the 1990s, major themes such as Community Destruction, Police Brutality, Healthcare Inequity, Criminal Justice Reform, Protests and Passing as White bring new insight to our current efforts to combat structural racism.  Director Andrina Smith's unique perspectives as a storyteller, a Shinnecock native, and a member of a multigenerational family legacy uniquely equips her to bring themes and scenes from Colvin's novel to the stage. The cyclical nature with which our society revisits the ongoing racial structures of oppression occurs with devastating repetition. The echoes of our past resonate in the song of today and whether in directing, writing, sketch comedy, or performing, Smith explores the way in which that tune underscores our daily life.
About Africaville: Africaville  was awarded the Honor Fiction Prize by the Black Caucus of the American Library Association. Africaville has also been featured in Publishers Weekly, NPR, Vogue, the Boston Globe, the BBC, the CBC, The Globe and Mail, Lithub and elsewhere.
*Your purchase of one ticket is for one Lawn Circle, which can sit a party of up to two people. All lawn circles are 6 ft. in diameter and are distanced 6 ft. away from other parties. Please bring your own blankets and/or beach chairs. For more information, visit the Theater FAQ page.
***THIS STAGED READING IS A PART OF A WEEKEND LONG EVENT – SEE BELOW FOR DETAILS***
PRESENT TENSE: BLACK LIVES MATTER(ED)
A Weekend of Theatre, Art, Literature, History and Activism centered around Jeffrey Colvin's debut novel, Africaville. Co-sponsored by Guild Hall, The Church, Arts Center at Duck Creek, The East Hampton Star and Canio's Books.
A small Nova Scotia town settled in the waning years of the eighteenth century by formerly enslaved people is the inspiration for Jeffrey Colvin's rich and unforgettable debut novel, Africaville, which chronicles three generations of the Sebolt family—Kath Ella, her son Etienne, and her grandson Warner—whose lives unfold against the tumultuous events of the twentieth century. The sweeping, lyrical story filled with unforgettable characters, takes readers from Nova Scotia to Montreal, New England and the Deep South as it explores notions of identity, passing, cross-racial relationships, the importance of place, and the meaning of home. This powerful story of the black experience in parts of Canada and the United States, also offers insights into the outrage against racism and oppression that has sparked protests not only in America but around the world. This weekend of events August 15th and 16th  at venues including Guild Hall and Arts Center at Duck Creek on Long Island's East End offers a unique opportunity to experience many of these insights. 
Purchase Africaville through Canio's Books: https://bookshop.org/shop/caniosbooks
OUT OF THE LOOP
Saturday and Sunday, August 15th and 16th, 2-6 pm
Arts Center At Duck Creek 127 Squaw Rd, Springs, East Hampton, NY 11937
Free Event, Self Guided walk with Black Lives Matter(ed) representative available to answer questions
Installation by Jeffrey Colvin with sound design by Colvin and DJ Potts
We must move Out Of The Loop, repeating the same egregious injustices inflicted on Black communities–day after day, year after year, century after century. And we must move out of the loop of repeating the same ineffective responses.  We need new insights, but also a national will to do better. This installation—looping audio of media reports about racial injustices along with excerpts of Africaville invites the viewer to enter this conversation and carry away their own insights and desires for action.
AFRICAVILLE x PLAIN SIGHT PROJECT
Saturday, August 15th, 5 pm
VENUE TBA
This Free Event will take place OUTDOORS without a RAIN DATE. 
A recording will be posted on the Plain Sight Series page at www.duckcreekarts.org
Free copies of the book will be given to the first 15 RSVPs. Books can be collected onsite at the talk. 
Limited to 25 attendees. RSVP via email Jess Frost duckcreekarts@gmail.com 
Plain Sight Lecture Series with Guest Author Jeffrey Colvin
Donnamarie Barnes and David Rattray of the Plain Sight Project will be joined by author Jeffrey Colvin to discuss how his recent novel Africaville, relates to the stories of enslaved people on the East End of Long Island. Barnes, Rattray and Colvin will share their thoughts on how both his Out of the Loop installation at Duck Creek and their Plain Sight Project seek to support our "national will to do better."
WRITING THE PAST TO RIGHT THE FUTURE
Sunday August 16 at 5pm
LOCATION TBA
Free Event, limited to 35 attendees 
Activist Panel 
Join us for a timely panel discussion with author Jeffrey Colvin and director Andrina Wekontash Smith. They will be joined by local cultural leader Bonnie Michelle Cannon and activist Willie Jenkins to discuss the pressing issues of our time and important themes in Colvin's novel Africaville: namely social justice and the prison system, police brutality and social protest as well as the specific struggle of Black Communities in face of the Covid-19 Pandemic.
Jeffrey Colvin

Jeffrey Colvin's debut novel, Africaville (Amistad/HarperCollins) was awarded a 2020 Honor Fiction Prize by the Black Caucus of the American Library Association. Africaville has been featured in Publishers Weekly, NPR, WBAI, Vogue, the Boston Globe, the BBC, the CBC, The Globe and Mail, Lithub, and elsewhere. His essays and short fiction have appeared in Narrative, Hot Metal Bridge, Painted Bride Quarterly, Rain Taxi Review of Books, The Millions, The Brooklyn Rail, and other magazines. He is a graduate of the US Naval Academy, Harvard University, and Columbia University, where he received an MFA in fiction. He is an assistant editor at Narrative magazine and this fall will be the Hodson Trust-John Carter Brown fellow at Brown University.

Andrina Wekontash Smith

Andrina Wekontash Smith is a Shinnecock writer, actor and performer who has spent her career exploring the various components of the human condition. She is a current house team writer/performer at the PIT in NYC. Andrina's solo work has been featured in festivals throughout NYC, and the Tri-State area. She has performed locally at both BayStreet and Guild Hall, headed a successful summer theatre program at The Ross School in East Hampton as well as an alum of The Watermill Center Artist-in-Residence program. Her work has been seen in the Diverse AF Festival, Solocom, and The Downtown Urban Theatre Festival. 

Bonnie Michelle Cannon

Executive Director of Bridgehampton Child Care and Recreational Center since 2007, Bonnie Michelle Cannon is a pioneer of leadership. The first African-American woman to be elected to the Southampton Board of Trustees, she currently serves on the Suffolk County Human Rights Commission and as chair of the Town of Southampton Housing Authority. A recipient of the Southampton Village Citizenship Award, she has also served on the Southampton Village Cultural Center Board and the Southampton Village Planning Commission. She is the co-founder of the East End African-American Museum and Center of Excellence and Coordinator for Neighborhood Community Meetings. A graduate of Howard University with a degree in Computer Management Information Systems, Cannon spent 20 years in Regional and Senior Staff management positions at Verizon.

Donnamarie Barnes

Donnamarie Barnes has spent over thirty years working in the editorial photography field as a photographer and photo editor for publications such as People and Essence Magazines, and as an Editor at the Gamma Liaison photo agency. A life-long summer and full-time resident of the SANS Community in Sag Harbor, she curated a highly acclaimed historic tintype photography exhibition 2015 at the Eastville Community Historical Society entitled, "Collective Identity."  

Donnamarie began at Sylvester Manor in 2014 as a volunteer and history docent, and in 2016 joined the staff as Curator & Archivist. Over the past three years she has curated the exhibitions, "Women of the Manor," "A Place in Pictures," and "All That Has Been: Our Roots Revealed." Her work uncovering the lives and identities of the enslaved and Indigenous people of Sylvester Manor is ongoing and is an integral part of the Manor's mission to preserve, cultivate and share the stories of all the people of Sylvester Manor. 

Plain Sight Project, Chair; Curator/Archivist Sylvester Manor Educational Farm 

 

Willie Jenkins

Willie Jenkins, Bridgehampton Native is a 37 year old Community Organizer, Activist, Founder of the Zenith Youth Program, and Co-Admin of Black Lives Matter of The East End. He also is the Organizer of The Annual Bridgehampton Day, a huge event each summer bringing the people of Bridgehampton back together to celebrate their culture, rich town history, promote local businesses, continue their basketball tradition through an annual game, and to have an all out good time. 

DJ Potts

DJ Potts is a Sound Artist whose work is generally heard in Off-Broadway and Regional Theatres in the United States.  He has one statement: "Please call the office of Louisville Metro Mayor, Greg Fischer, and Demand the Arrest of Jonathan Mattingly, Brett Hankison, and Myles Cosgrove for their involvement with the Murder of Breonna Taylor. BLM."

David Rattray

David Rattray is the owner and editor of The East Hampton Star. He is the fifth member of the Rattray family -- over three generations -- to serve as editor of The Star. He is a co-director of the Plain Sight Project study of slavery on Long Island, N.Y. In addition to journalism, he has a background in documentary filmmaking, museum development, and boatbuilding. He attended the Hampton Day School in Bridgehampton, N.Y. and graduated from East Hampton High School and Dartmouth College. His early jobs included summers as a busboy, an East Hampton Town lifeguard, an assistant caretaker on Gardiner's Island, selling fish, setting up party tents, making party rental deliveries, staffing the liquor checkout counter at a Cambridge, Mass., grocery store, and as a field archaeologist for the American Museum of Natural History. He was associate producer on the public television documentaries "The Hurricane of '38" and "Chicago 1968" for the American Experience and "Tabloid Truth" for Frontline. He worked for Design Division, a museum design firm in Manhattan, before returning to East Hampton in 1998 to work at The Star. He became its editor in 2003, succeeding his mother, Helen S. Rattray.

Christine Sciulli

Christine Sciulli is a visual artist whose primary medium is projected light. Her projection installations have been shown in the US and abroad including the American Academy of Arts and Letters 2014 Invitational Exhibition, Guild Hall Museum, Shirley Fiterman Art Center, Parrish Art Museum, Islip Art Museum, South Fork Museum of Natural History, Edward Hopper House Art Center, and Cologne's MAKK (part of 2018 Collumina Light Festival), as well as in International light and music festivals (Responsive/Halifax Canada and Evi Lichtungen/Hildesheim Germany.)  In 2019 Sciulli mounted SUBSUME at the Herron Art Gallery; Phosphene Dreams at Guild Hall Museum; and was commissioned by Dalhousie Art Gallery and NSCAD to create the site-specific large scale work Breath of the Sea with funding from the Canada Council for the Arts. Sciulli took part in Warren Neidich's  2020 "Drive-By-Art" festival. Sciulli's solo show ROIL was shown at Brooklyn's Smack Mellon Gallery in early 2016. Her  site specific projection installation onto an old ice barn, Tomsens Ishus, on the coast of the Kattegat  Sea took place in 2013 in Denmark as part of  the Fjellerup i Bund og Grund festival curated by Anna Lise Jensen.  She is the recipient of awards from Illuminating Engineering , AIANY and the IALD, for her lighting design work on the Samsung Rodin Sculpture Pavilion, and a Lower Manhattan Cultural Council Grant for her public art project Intercepting Planes X . Sciulli was commissioned by the Global Poverty Project to create Expanding Circles, projected from above onto 2,500 people, for the 2013 Global Citizen Festival. Sciulli's theatrical credits include light-video artist for the Mabou Mines "Song for New York: What Women Do While Men Sit Knitting", directed by Ruth Maleczech. Sciulli produced a weekend of theater, panel discussion and installation events  for Jeffrey Colvin's "Present Tense: Black Lives Matter(ed)" which took place at Guild Hall's John Drew Backyard Theater, The Church Sag Harbor and Arts Center at Duck Creek. She has worked with Phantom Limb at Dartmouth College and Mass MoCA. Her video-electroacoustic collaborations with composer Doug Geers have been shown widely at European and American festivals. She holds MFA and BFA degrees from Hunter College and a Bachelor of Architectural Engineering from Penn State University. www.christinesciulli.net
Event Sponsors
Special thanks to Marty and Michele Cohen, Ben Krupinski Builder, Hollander Design, and Groundworks Landscaping All Theater Programming supported in part by Marders, Barbara Slifka, and funding from The Ellen and James S. Marcus Endowment for Musical Programming, The Melville Straus Family Endowment, The Schaffner Family Foundation, and with additional support from Brown Harris Stevens, and Lang Insurance.
Become a Sponsor