Stage Fright
Four spine-chilling tales woven in the moonlight on All Hallows' Eve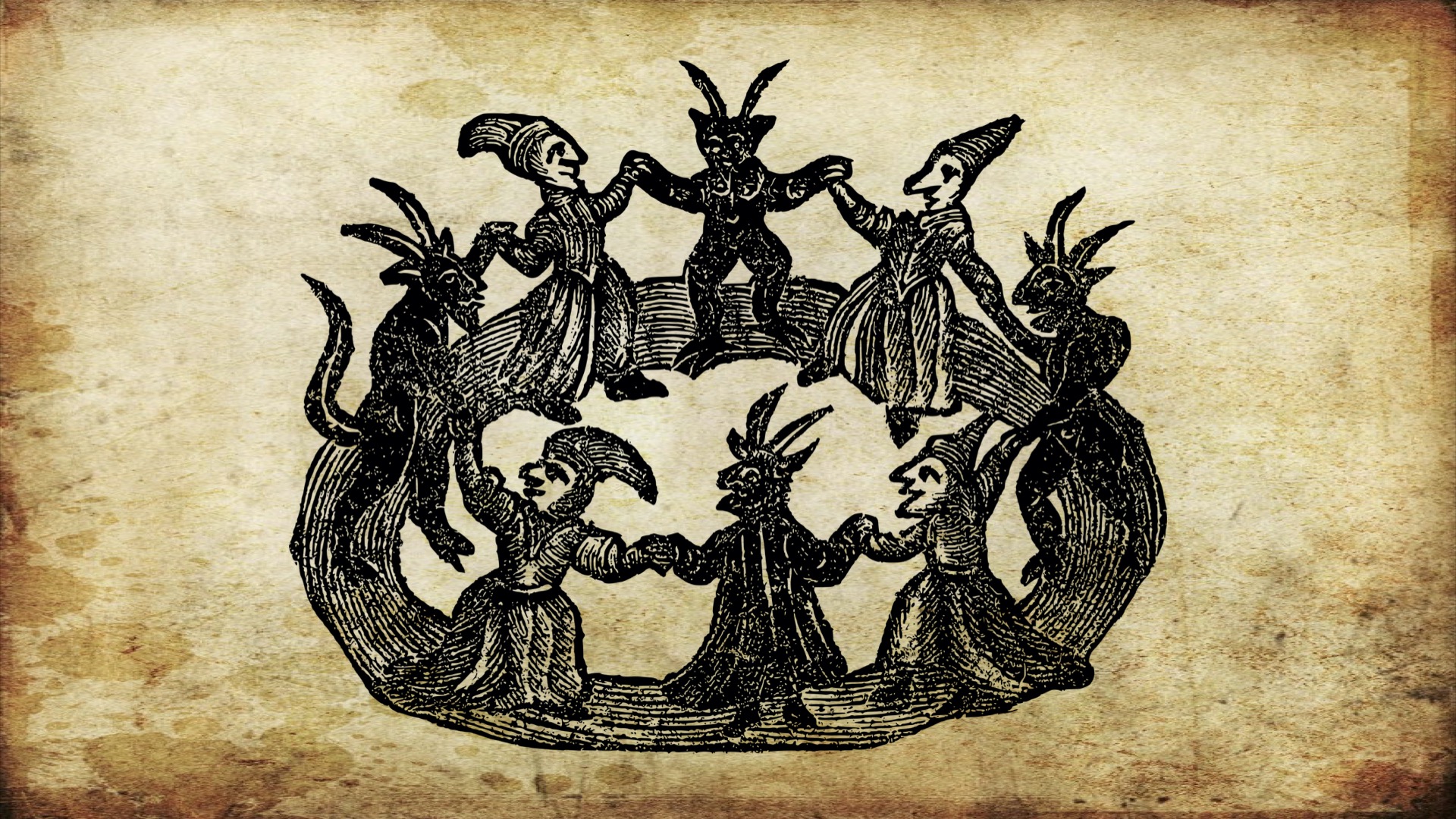 Overview
A small company of costumed actors read short tales of the macabre by Septimus Dale, B.C. Bridges, Richard Matheson and Neil Gaiman from the stage of the John Drew Backyard Theater, complimented by eerie sound, mystifying lights, haunting projections plus some truly startling surprises. The performance is approximately one hour of sheer, socially-distanced dread. Directed by the John Drew Theater's Artistic Director Josh Gladstone, who previously created Guild Hall's popular Ghouled Hall immersive events as well as having co-produced with Kate Mueth The Haunt at Mulford Farm, which ran on Main Street for several Halloweens in recent years. 
FEATURING
Vanessa Walters
Trevor Vaughn
Kate Mueth
Josh Gladstone
CREATIVE
Lighting Design by Sebastian Paczynski
Projection Design by Liz Joyce & Christine Sciulli
Stage design by Patrick Dawson
Stage projection design by Patrick Dawson & Joe Brondo
Sound Design by David M. Brandenburg
Director: Josh Gladstone
Assistant Director: Tristan Griffin
Vanessa Walters

Vanessa Walters is a Brooklyn-based choreographer, director, filmmaker, and performer. Her ongoing multimedia project Ripening has been featured at Lincoln Center, Tribeca Film Festival, Triskelion Arts, NADA Art Fair/Art Basel, Galapagos Art Space, FLICfest Dance Festival, and others. Through live performance, film, installation and virtual reality, Ripening explores human psychosocial relationships with time and the wonder and cruelty it wreaks. 

Prior to creating Ripening in 2012, Walters was lead choreographer/dancer for Fischerspooner for 11 years, choreographing and performing for stage and video. The Fischerspooner production Between Worlds was created in collaboration with The Wooster Group and toured internationally. In 2016 and 2017, Walters toured extensively in performance collaboration with Gogol Bordello. Walters has choreographed and performed in several films and videos with artist / director Marcel Dzama, most notably "Une Danse des Bouffons" (Toronto Film Festival), NYCB video installation at Lincoln Center, and in live performance at PS1 MoMA. Walters is the show choreographer for TruTV's "At Home with Amy Sedaris," just having completed season 3 in February of 2020. 

An inaugural 2018 Sokoloff Arts fellow, Walters is a returning 2020 resident at Town Stages, and also a 2020 Harkness Foundation for Dance Grantee for Ripening.

Trevor Vaughn

Actor, singer/songwriter Trevor Vaughn is thrilled to be back haunting the boards of the John Drew Theater with his partner Vanessa Walters, as well as his great partners n' spook-Josh & Kate! Last Fall you might have seen him casting spells as a sinister Preacher in The Neo Political Cowgirls' Histeria. In 2018, Trevor played Eddie in Guild Halls' intimate production of Falls For Jodie by Eric Micha Holmes, directed by Bill Burford. Other work at GH includes J. Stephen Brantley's Swan Song with Toyah Feldshuh, and also performing with his rock band Reserved For Rondee. Locally, Trevor is a proud collaborator with the Neo Political Cowgirls, portraying Perseus in Kate Mueth's Andromeda, as well as life coaching with Kate in her anti-bully workshop Project Hero for EH middle schoolers. TV/Film: The Amy Sedaris Show, Big Dogs. Musically, Trevor's band Reserved For Rondee has headlined for NY venues like Bowery Ballroom, Gramercy Theater, and Music Hall of Williamsburg. Trevor is also the lead singer of Lost Dog Constellation, and Sunday Sessions with Omar Zubair and Vanessa Walters out of his recording studio in DUMBO, called The Brooklyn Pearl. Training: BFA in acting from the University of North Carolina School of the Arts

Kate Mueth

Kate Mueth founded the award-winning Neo-Political Cowgirls 13 years ago to help fill the dearth of opportunities for and stories from the perspectives of women on our theater landscape. She conceives, choreographs and directs new, site- specific dance theater that is "Mind-bending, gorgeous, provocative and wild" in execution. Kate is an Equity actor, a proud Board Member and Officer for The League of Professional Theatre Women, and co-founder of The East Hampton Arts Council. Kate has worked as actor/director/choreographer with such luminaries as Blythe Danner, Cathy Curtin, Aida Turturro, Joy Behar, Tony Walton, Peter Boyle, Lizzie Larsen, Laura Gomez, Florencia Lozano and more. She has performed at Lincoln Center, Bay Street Theater and The John Drew Theater at Guild Hall as well as on stages in NYC, Chicago, Boston, and abroad. She worked side by side with her director husband Josh Gladstone to create a run of a post-punk Romeo and Juliet where she played a ribald Nurse and choreographed popping stylized dance and movement for the adventurous interpretation at The John Drew Theater at Guild Hall. Favorite acting roles include Lady M, Varya, and Mrs. Wadhurst in Tonight at 8:30 with Blythe Danner. Latest film work- acting in and choreographing Josh Klausner's award-winning feature WANDERLAND. History of new works for NPC includes HYSTERIA, BAUBO, Wody Girtch Mama, Trojan Women Redux, ZIMA!, VOYEUR, EVE, B(e)RD and countless one- offs. Most recent devised work- HYSTERIA, a "surround fear experience" played to East End audiences as well as attendees at The Old South Church in Boston last fall. EVE, a 13-room, immersive experience, enjoyed an Off-Broadway run in the fall of 2015 at The Gym at Judson. VOYEUR made its European debut in Berlin in July of 2015. Kate directed a world-wide troupe of rock musicians in a bioethics examination rock opera, Playing God, in Helsinki in 2016 which had its American debut at The Danny Kaye Theater in New York. In 2017 she worked in collaboration with the Helsinki-based theater company Taiteen Sulattamo to create "100 Women," a theater production bringing professional performers together with women dealing with mental illness. The summers of 2016/17 her production of ANDROMEDA, a "Myth for the masses, Gave voice to the universal refugee," (East End Beacon) in its performance in the hills of Montauk out under the stars. The summer of 2018 she debuted her newest work, BAUBO, with NPC and Only Child, a NYC-based aerialist company. Kate has a lengthy biography in theater arts teaching and curriculum building over the past 30 years. Her work in conceiving, developing, directing and teaching the theater arts programs January Girls, Young Cowgirls, Dude's Eye View, Girls' Gaze and Project Hero continue to annually serve and empower our community's youth, at-risk, and marginalized populations. Kate furthers her passion for Arts Education by training with the prestigious Arts Leadership program at Lincoln Center. The Neo- Political Cowgirls are professional wild dance theater and arts education outreach- a powerful marriage of Arts and Advocacy. She was proud to be honored this summer by Katlean DeMonchy with a Hamptons Muse award, one of several women recognized for creative and social change work. Kate splits her time with work between East Hampton, NYC and places abroad. In these COVID days Kate waits, ponders, and continues to find the silver lining through shifted theater-making forms. She is mother to August Gladstone, a junior studying writing for film and television at Boston's Emerson College, and wife to the talented Josh Gladstone- her two never-ending supporters and favorite characters in all this wide world. www.npcowgirls.org

Josh Gladstone

Josh Gladstone has served as the Artistic Director of the John Drew Theater since 2000 where in recent seasons he directed Stage Fright, Romeo & Juliet and Extinction by Gabe McKinley. Responding to the pandemic, he produced last year's John Drew Backyard Theater and John Drew Virtual productions, including Same Time, Next Year starring Julianne Moore and Alec Baldwin, and A Totally Disrespectful Evening of Short Plays by Joy Behar. At the Drew he's produced such plays as Steve Martin's The Underpants, All My Sons starring Laurie Metcalf and Alec Baldwin; Clever Little Lies starring Marlo Thomas; Tony Walton's productions of Tonight at 8:30 starring Blythe Danner, Equus starring Alec Baldwin and Moby Dick Rehearsed starring Peter Boyle; The Glass Menagerie directed by Harris Yulin starring Amy Irving; Robert Wilson's KOOL and Persephone; and The Exonerated starring Mia Farrow. Regional credits: Children's Theatre Co., Minneapolis; Shakespeare Theatre, DC; Classic Theater International, Germany; The Neo-Political Cowgirls; and four seasons as co-founding Artistic Director of Hamptons Shakespeare Festival. Josh studied at Circle in the Square where he met his wife Kate Mueth.

Liz Joyce

Liz Joyce is an accomplished puppeteer who writes, creates and performs a growing repertoire of works for young audiences and their adults. Subjects include her twists on traditional fairy tales, folktales, educational shows and original creations. Liz believes that puppetry is the gateway to theater and that this art form breathes beauty and life into storytelling.

Trained as a fine artist, Liz also was certified in Art Education K-12. In the early stages of her career, Liz worked with and apprenticed with Terry Snyder, a master puppeteer from Richmond, Virginia. Her artistic approach to puppetry has also been influenced by European puppetry traditions and the eccentric energy of New York's downtown performance artists. She honed her carving skills working with traditional puppet carvers in Prague, Czech Republic, and often collaborates with other puppeteers in the international puppet community. Liz's puppet operetta, Sing a Song of Sixpence was awarded an UNIMA Citation, the highest award in American puppetry. Since 2001,  Liz has hosted many talented puppeteers at Goat on a Boat Puppet Theatre in Sag Harbor, NY where she is founder and artistic director.  She recently served on the Board of Directors for the Jim Henson Foundation and currently serves on the Puppetry Guild of Greater New York's Board of Directors.

Liz Joyce has performed at Ballard Institute and Museum of Puppetry, Symphony Space, Madison Square Park Kids, Snug Harbor Cultural Center, La Mama etc., PS 122, Theatre for the New City, HERE Performing Arts Center, Los Kabayitos Puppet Theater, Puppet Showplace Theatre, Children's Museum of Manhattan, Brooklyn Children's Museum, Children's Museum of Long Island, Arts at St. Ann's,  Lenny Suib Puppet Playhouse at Asphalt Green, Southampton Cultural Center, Southampton Arts Center, Goat on a Boat @ Bay Street, Guild Hall of East Hampton, New York Department of Parks and Recreation, and many of New York City's Public Schools and Libraries. She has also appeared on All My Children, (ABC TV) as Liz the puppeteer. Festival performances include the Chicago International Puppet Theater Festival, Teatro Toc, the International Festival of Puppet Theatre in Prague, CZ, the Out of Hand Puppet Festival, the First Annual Hand Puppet Festival, the International Toy Theatre Festival in New York City, Richmond Children's Festival, Chicago International Puppetry Theater Festival, and Fin de Siecle New York a Nantes, France, and the Puppeteers of America National Festivals in St Paul Minnesota and University of Maryland.

Christine Sciulli

Christine Sciulli is a visual artist whose primary medium is projected light. Her projection installations have been shown in the US and abroad including the American Academy of Arts and Letters 2014 Invitational Exhibition, Guild Hall Museum, Shirley Fiterman Art Center, Parrish Art Museum, Islip Art Museum, South Fork Museum of Natural History, Edward Hopper House Art Center, and Cologne's MAKK (part of 2018 Collumina Light Festival), as well as in International light and music festivals (Responsive/Halifax Canada and Evi Lichtungen/Hildesheim Germany.)  In 2019 Sciulli mounted SUBSUME at the Herron Art Gallery; Phosphene Dreams at Guild Hall Museum; and was commissioned by Dalhousie Art Gallery and NSCAD to create the site-specific large scale work Breath of the Sea with funding from the Canada Council for the Arts. Sciulli took part in Warren Neidich's  2020 "Drive-By-Art" festival. Sciulli's solo show ROIL was shown at Brooklyn's Smack Mellon Gallery in early 2016. Her  site specific projection installation onto an old ice barn, Tomsens Ishus, on the coast of the Kattegat  Sea took place in 2013 in Denmark as part of  the Fjellerup i Bund og Grund festival curated by Anna Lise Jensen.  She is the recipient of awards from Illuminating Engineering , AIANY and the IALD, for her lighting design work on the Samsung Rodin Sculpture Pavilion, and a Lower Manhattan Cultural Council Grant for her public art project Intercepting Planes X . Sciulli was commissioned by the Global Poverty Project to create Expanding Circles, projected from above onto 2,500 people, for the 2013 Global Citizen Festival. Sciulli's theatrical credits include light-video artist for the Mabou Mines "Song for New York: What Women Do While Men Sit Knitting", directed by Ruth Maleczech. Sciulli produced a weekend of theater, panel discussion and installation events  for Jeffrey Colvin's "Present Tense: Black Lives Matter(ed)" which took place at Guild Hall's John Drew Backyard Theater, The Church Sag Harbor and Arts Center at Duck Creek. She has worked with Phantom Limb at Dartmouth College and Mass MoCA. Her video-electroacoustic collaborations with composer Doug Geers have been shown widely at European and American festivals. She holds MFA and BFA degrees from Hunter College and a Bachelor of Architectural Engineering from Penn State University. www.christinesciulli.net
Event Sponsors
Theater Programming supported in part by the Helen Frankenthaler Foundation, Barbara Slifka, The Schaffner Family Foundation, Brown Harris Stevens, Michael Balmuth, Lang Insurance, Marders, and funding from The Ellen and James S. Marcus Endowment for Musical Programming and The Melville Straus Family Endowment. Sponsored by HamptonsFilm. Additional support by Ben Krupinski Builder and Dayton Ritz & Osborne.
Become a Sponsor