Sing Out Loud
Therapeutic Chorus for people with Parkinson's Disease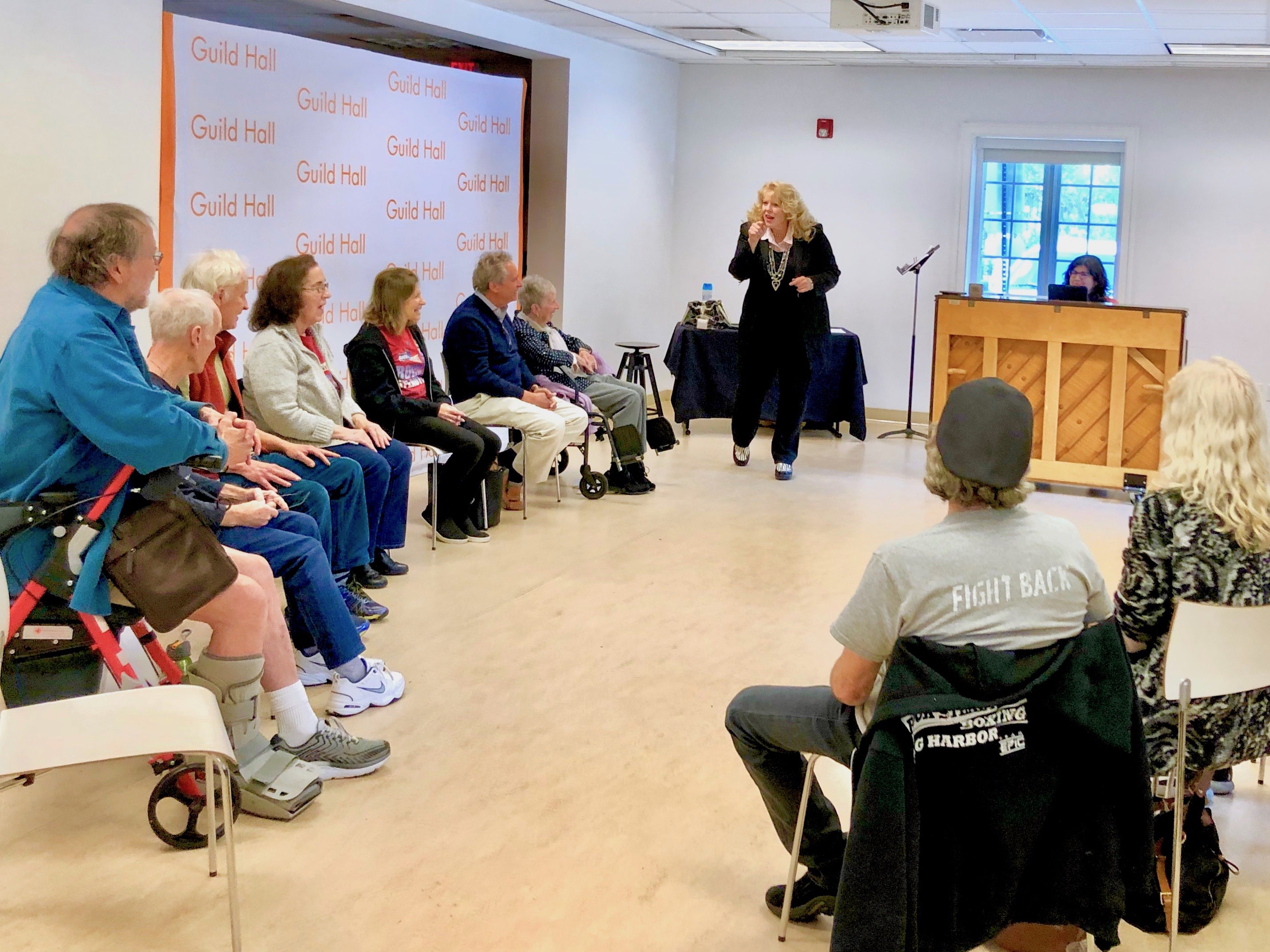 Overview
Developed as a collaboration between Stony Brook Southampton Hospital's Center for Parkinson's Disease, Guild Hall, and the American Parkinson Disease Association, Sing Out Loud (SOL) is a therapeutic chorus designed specifically for people living with Parkinson's Disease and their care partners.
This fun, 4-week workshop is led by Valerie diLorenzo, award-winning Vocalist and Teaching Artist, and will engage participants in singing-based therapy to address the voice symptoms of PD, while fostering social connections through the process of musical exploration. No prior singing experience required!
Event Sponsors
All Education Programming supported by The Patti Kenner Arts Education Fellowship, with additional funding by an anonymous donor, Kate W. Cassidy Foundation, Lewis B. and Dorothy Cullman Endowment Fund, and The Melville Straus Family Endowment.
Become a Sponsor