Portraits
LIVE! With GE Smith & LeRoy Bell (7pm or 9pm)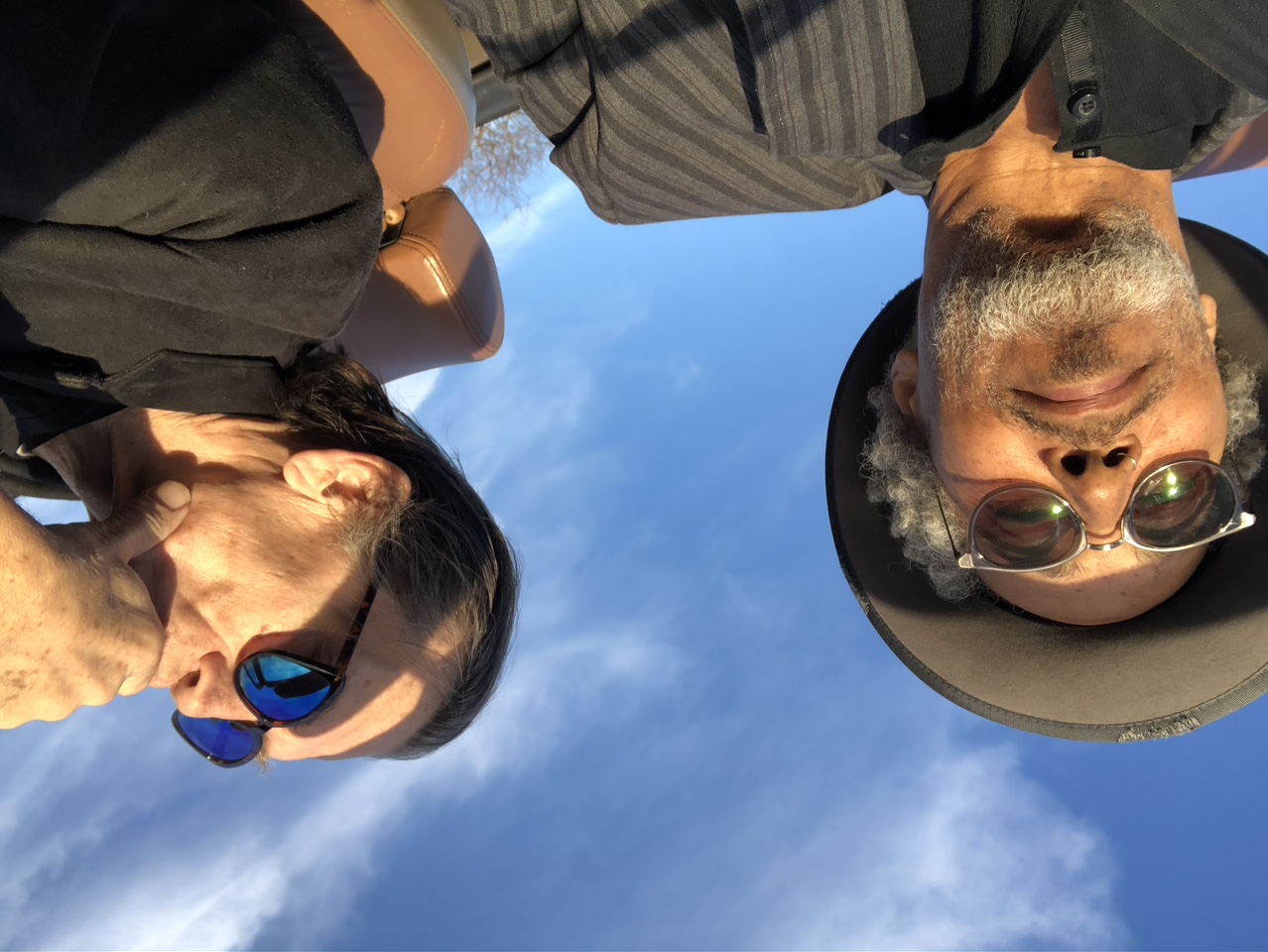 Overview
Join us in the garden for exclusive LIVE performances, hosted by John Loeffler ( BMG Creative) to celebrate the release of GE Smith and LeRoy Bell's new album Stony Hill. Among the hits to be played is the stirring new song, "America". The track is a mellow blues tune that moves with a heavy groove and allows Smith to peel off plenty of intricate guitar licks. They will showcase a stripped-down acoustic set of their R&B, song collection and with Bell's smart lyrics /Mass confusion, our constitution — they're tryna burn it down," or the Motown nod, "Let the Sunshine" They will leave you, without a doubt humming, their hooky tunes and wanting more!
Pre-order Stony Hill here: https://gesmithandleroybell.lnk.to/StonyHill
*Your purchase of one ticket is for one Lawn Circle, which can sit a party of up to two people. All lawn circles are 6 ft. in diameter and are distanced 6 ft. away from other parties. Please bring your own blankets and/or beach chairs. For more information, visit the Theater FAQ page.
GE Smith

GE Smith, known as Saturday Night Live bandleader, sideman to Dylan, Roger Waters, Jagger, Bowie, Hall & Oates and everyone far and between joins forces with LeRoy Bell who has shared the stage with Van Morrison, Ojays, The Wallflowers, Taj Majal, Huey Lewis, and vocalist for Carlos Santana. They have embarked on a powerhouse project coming from BMG this summer. Look out for first class stagemen who deliver stellar new songs penned by X Factor finalist LeRoy Bell. Both are highly regarded veterans of the music industry, and praised by all the critics. More to come.

Smith, an A list guitarist, was musical director and bandleader to some of the most highly watched events such as Dylans' 30 Anniversary in MSG, Rock N Roll Hall of Fame Induction, numerous high profile corporate events ( Pfizzer, and Novartis) The History of The Electric Guitar for the Smithsonian and has graced every stadium known in the world. LeRoy Bell makes a stunning contribution to this new duo with strong roots in songwriting. He has penned with the Ojays, Elton John and Temptations. He was a finalist on the X Factor embracing America with his soulful vocals and irresistible charm. Whether a gig, stadium or corporate event, these two will make you damn happy you booked them for hire. Simon Kirke (Bad Company and Free drummer) brings the whole band experience to top flight craftsman.

LeRoy Bell

LeRoy Bell is an American singer and songwriter. He and his friend Casey James played in Special Blend, and then went on to form their own duo Bell and James, also composing songs that were hits for other artists most notably two charting hit singles for Elton John. Later Bell became a member of the trio Only Friends. In 2011, Bell applied for the American The X Factor and was chosen for the Final 16 and went on to the live shows being mentored by Nicole Scherzinger. He was eliminated after the fifth live show finishing 8th overall in the inaugural season of the American The X Factor when he was in bottom three with Marcus Canty and Lakoda Rayne.
Event Sponsors
Special thanks to Marty and Michele Cohen, Ben Krupinski Builder, Hollander Design, and Groundworks Landscaping. All Theater Programming supported in part by Marders, Barbara Slifka, and funding from The Ellen and James S. Marcus Endowment for Musical Programming, The Melville Straus Family Endowment, The Schaffner Family Foundation, and with additional support from Brown Harris Stevens, and Lang Insurance. Sponsored in part by BMG, Purist, Green Mirror Corp., WEHM, and The Royal Poinciana Plaza.
Become a Sponsor