Play in the Backyard
The Gin Game by D.L. Coburn starring Mercedes Ruehl and Harris Yulin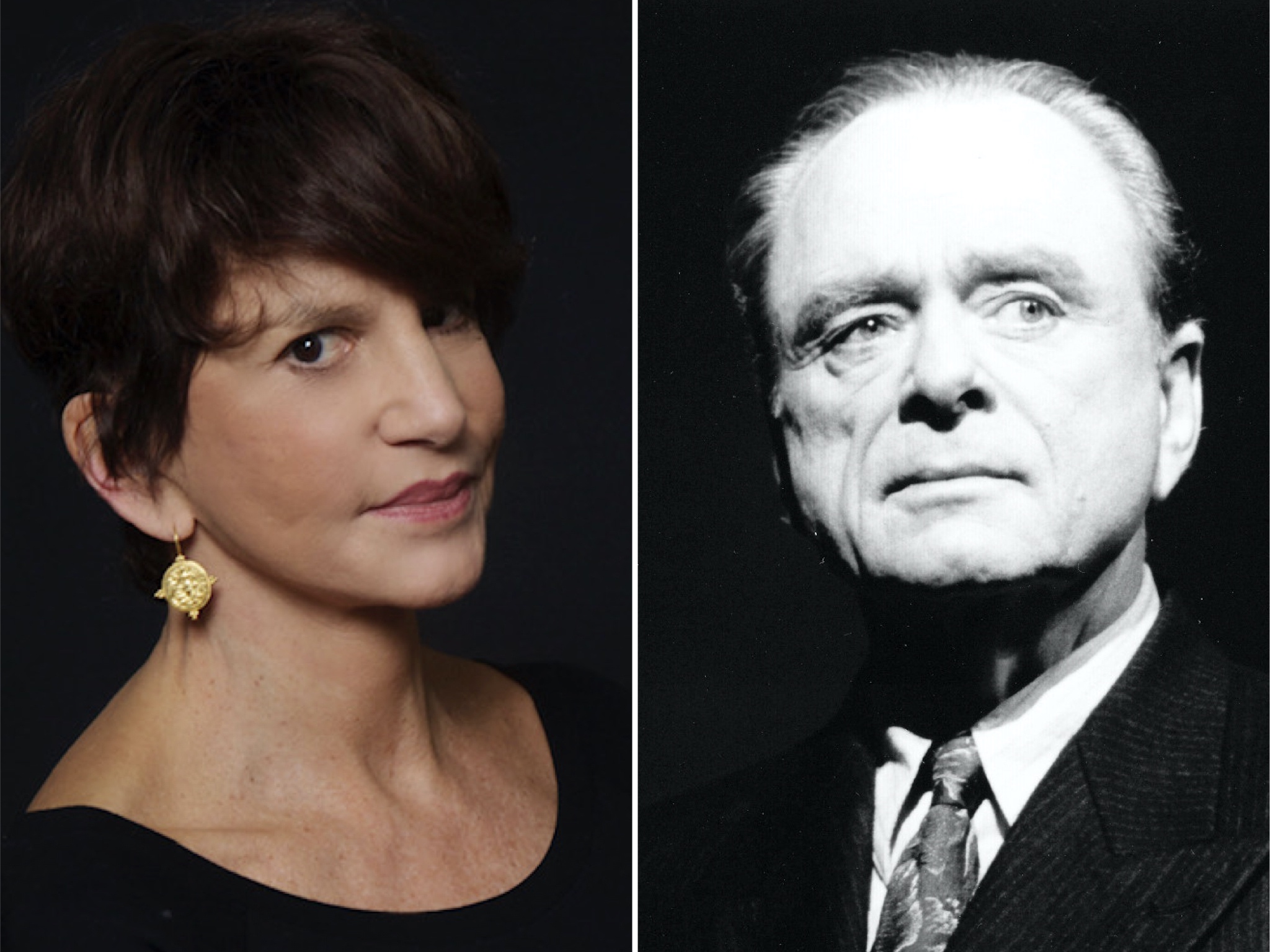 Overview
This winner of the 1978 Pulitzer Prize for Drama, which originally starred Jessica Tandy and Hume Cronyn and was later revived with Julie Harris and Charles Durning, uses a card game as a metaphor for life. Weller Martin is playing solitaire on the porch of a seedy nursing home. Enter Fonsia Dorsey, a prim, self-righteous lady. They discover they both dislike the home and enjoy gin rummy, so they begin to play and to reveal intimate details of their lives. Fonsia wins every time, and their secrets become weapons used against one another.
"Perfect […] A vibrant study on loneliness, disillusion, old age and death yet fiercely funny." –The Boston Globe
"A thoroughly entertaining lesson in the fine art of theatrical finesse. The closest thing the theatre offers to a duel at 10 paces." –The New York Times
"Extremely intelligent […] fine bittersweet comedy […] Funny, sad, profane, eloquent, touching, beautiful." –WABC-TV
*Your purchase of one ticket is for one Lawn Circle, which can sit a party of up to two people. All lawn circles are 6 ft. in diameter and are distanced 6 ft. away from other parties. Please bring your own blankets and/or beach chairs. For more information, visit the Theater FAQ page.
The Gin Game is presented by arrangement with Concord Theatricals on behalf of Samuel French, Inc. www.concordtheatricals.com
THE VIDEOTAPING OR MAKING OF ELECTRONIC OR OTHER AUDIO AND/OR VISUAL RECORDINGS OF THIS PRODUCTION AND DISTRIBUTING RECORDINGS OR STREAMS IN ANY MEDIUM, INCLUDING THE INTERNET, IS STRICTLY PROHIBITED, A VIOLATION OF THE AUTHOR(S)'S RIGHTS AND ACTIONABLE UNDER UNITED STATES COPYRIGHT LAW. FOR MORE INFORMATION, PLEASE VISIT: https://concordtheatricals.com/resources/protecting-artists
Mercedes Ruehl

Mercedes Ruehl has appeared in the films The Fisher King (Academy Award, Golden Globe Award, Los Angeles and Chicago Film Critics Association Awards), Married to the Mob, The Warriors, Big, Heartburn, Slaves of New York, Another You, Last Action Hero, Lost in Yonkers, What's Cooking?, The Amati Girls, Roseanna's Grave, Chu and Blossom, Zedya and the Hitman, Spooky House, More Dogs Than Bones, and The Minus Man. She has been seen on Broadway in Neil Simon's Lost in Younkers (Tony, Drama Desk, Outer Critics Circle, and Helen Hayes Awards), The Goat, or Who is Sylvia? (Outer Critics Circle Award, Tony nomination), The Rose Tattoo, The Shadow Box (Tony nomination), and I'm Not Rappaport. Her Off Broadway credits include Woman Before a Glass (Obie Award), Other People's Money (Clarence Derwent Award), The Marriage of Bette and Boo (Obie Award), Coming of Age in Soho, The Vagina Monologues, and Edward Albee's The Occupant. Ruehl's television credits include HBO's Indictment: The McMartin Trial, Gia, Hallmark Hall of Fame's The Lost Child and Loving Leah, El Jefe, Doubt, Star Spangled Banners, Showtime's North Shore Fish, Guilt by Association, and A Girl Like Me. She also made guest appearances on Entourage, Law & Order, Monday Mornings, Luck, Psych, and Frasier, among others.

Harris Yulin

After studying in Los Angeles with the splendid, black-listed actor Jeff Corey, Yulin spent 20 months living in Europe and Israel, dubbing films into English, and performing a night club show with William Burroughs at the Club Montparnasse in Paris.

He made his New York debut in 1963 in James Saunders' Next Time I'll Sing To You, with James Earl Jones and Estelle Parsons at the Phoenix Theatre. Many plays, Broadway, off-Broadway and elsewhere followed.

Recent appearances: Long Day's Journey into Night at the Court Theatre, Chicago; Death of a Salesman at the Gate Theatre, Dublin; Cat on a Hot Tin Roof at the Chautauqua Festival, and ever trying to get it right, his third try at Claudius in Hamlet at the Classic Stage Company in New York.

He has appeared in and presented many evenings at Guild Hall including the initial production after the renovation in 2009, The Glass Menagerie with Amy Irving, and last September Are You Now or Have You Ever Been.

His production of Horton Foote's The Trip to Bountiful with Lois Smith and Hallie Foote played an extended run at the Signature Theatre in New York, receiving four Lucille Lortel Awards (Outstanding Lead Actress, Outstanding Featured Actress, Outstanding Production, Outstanding Director), and subsequently moved to The Goodman Theatre, Chicago.

His first film was in 1968, an adaptation by Terry Southern of John Barth's End of The Road, directed by Adam Avakian with longtime friends James Earl Jones and Stacy Keach. Other fondly remembered but not necessarily widely seen efforts include Candy Mountain directed by Robert Frank and Rudy Wurlitzer; Short History of Decay script by Michael Maren; 75% In July by Hyatt Bass; and more widely seen production including Clear and Present Danger directed by Philip Noyce; and Scarface directed by Brian de Palma.

He has many TV appearances including WIOU, about a CBS newsroom where he played a troubled anchorman; and Mister Sterling, set in the U.S. Senate, written by Lawrence O'Donnell.

He has taught, acted and directed at the Juilliard School for ten years.

He has narrated many films for PBS and others and done extensive work on radio including dramatizations of Ross MacDonald detective novels with casts of fifty subsequently released as audio books as was Norman Mailer's last novel, The Castle and
the Rock.

He has worked in all the venues and mediums available to him, even singing and dancing in John Osborne's The Entertainer, in which his efforts in these disciplines were properly third-rate.
Event Sponsors
Special thanks to Marty and Michele Cohen, Ben Krupinski Builder, Hollander Design, and Groundworks Landscaping. All Theater Programming supported in part by Marders, Barbara Slifka, and funding from The Ellen and James S. Marcus Endowment for Musical Programming, The Melville Straus Family Endowment, The Schaffner Family Foundation, and with additional support from Brown Harris Stevens, and Lang Insurance.
Become a Sponsor