Museum Mondays with Andrea Grover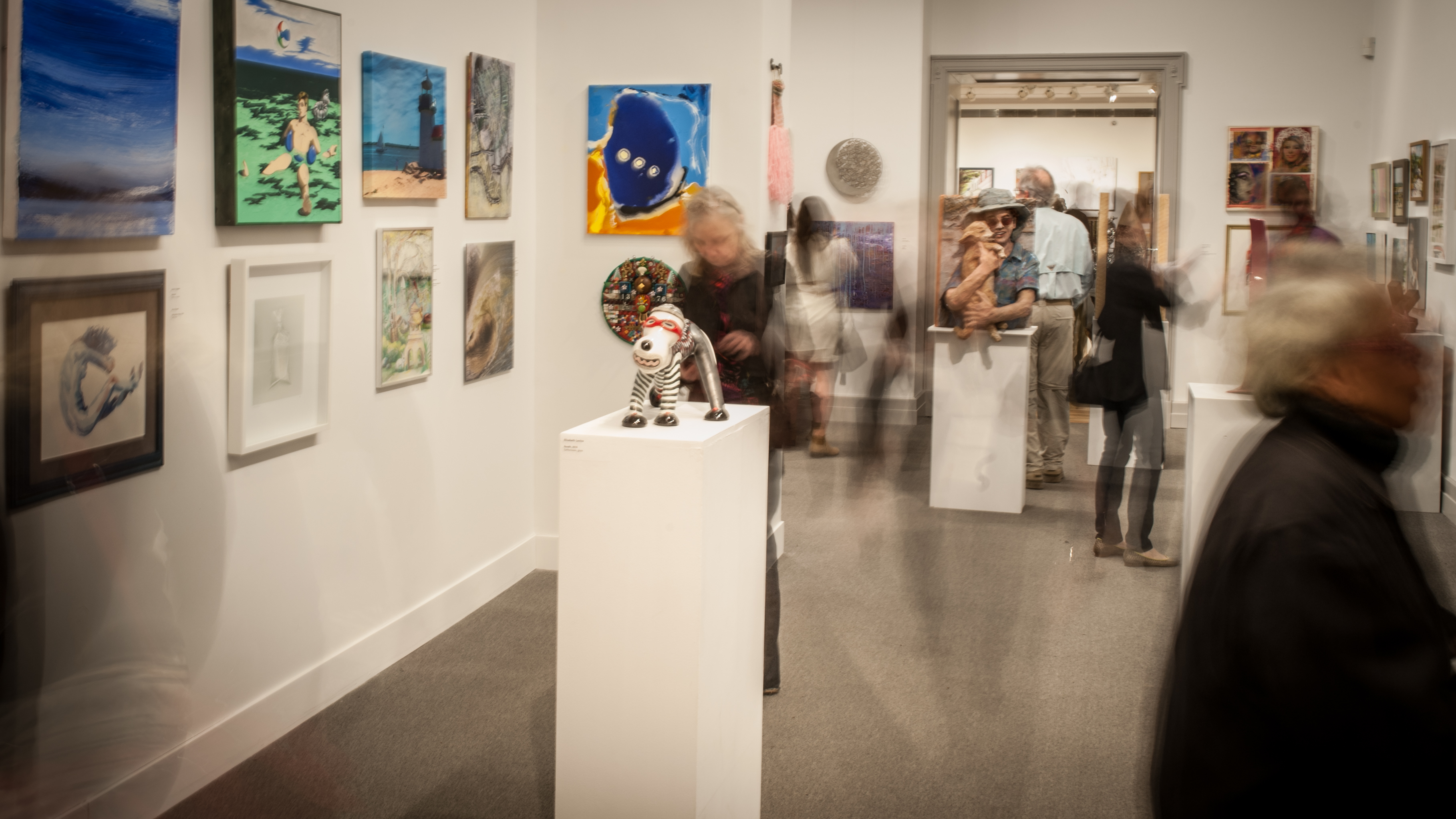 Overview
Guest Juror: Connie H. Choi, Associate Curator, Permanent Collection at The Studio Museum in Harlem. 
For 80 years, Guild Hall Museum has reserved space in its exhibition schedule for the Annual Guild Hall Artist Members Exhibition. This is the oldest non-juried museum exhibition on Long Island and one of the few non-juried exhibitions still running. This community-centered exhibition is an opportunity to celebrate the artists who live and work here. Artists from every level participate in this exhibition to show their support of Guild Hall and its role in their life as their community Museum, Theater and Educational Art Center. 


The Annual Guild Hall Artist Member Exhibition has often been referred to as the opening of the Art Season on the East End. It is a lively and vibrant exhibition featuring over 400 works in every medium from Guild Hall's artist members.
Prizes are awarded in the following categories: Top Honors, Best Abstract, Best Representational, Best Photograph, and Best Work on Paper, Best Mixed Media, Theo Hios Landscape Award, and Honorable Mentions.
Andrea Grover

Andrea Grover is the Executive Director of Guild Hall. Prior to joining Guild Hall in 2016, she was the Curator of Special Projects at the Parrish Art Museum, where she was awarded both a Tremaine Foundation and an AADA Curatorial Award for her exhibition, Radical Seafaring. At the Parrish, she established the extremely popular community-driven program PechaKucha Night Hamptons, and the exhibition series Parrish Road Show and Platform. Grover founded the nonprofit film center Aurora Picture Show, Houston, Texas, at age 27. She has received fellowships from the Center for Curatorial Leadership, the Museum of Fine Arts, Houston, STUDIO for Creative Inquiry at Carnegie Mellon University, and the Warhol Foundation, and has served as a panelist or advisor for Pew Foundation for Arts & Heritage, Pulitzer Arts Foundation, Rauschenberg Foundation, and Bogliasco Foundation, among many others. She holds an MFA from the School of the Art Institute of Chicago, and a BFA from Syracuse University.
Event Sponsors
Supported in part by the Giuppy Nantista Fund and the Helen Hoie Fund.

Online Media Sponsors: HamptonsArtHub.com 

Free Admission sponsored by:
Become a Sponsor