Midsummer Night Conversations on Creativity
Questlove and Wyatt Cenac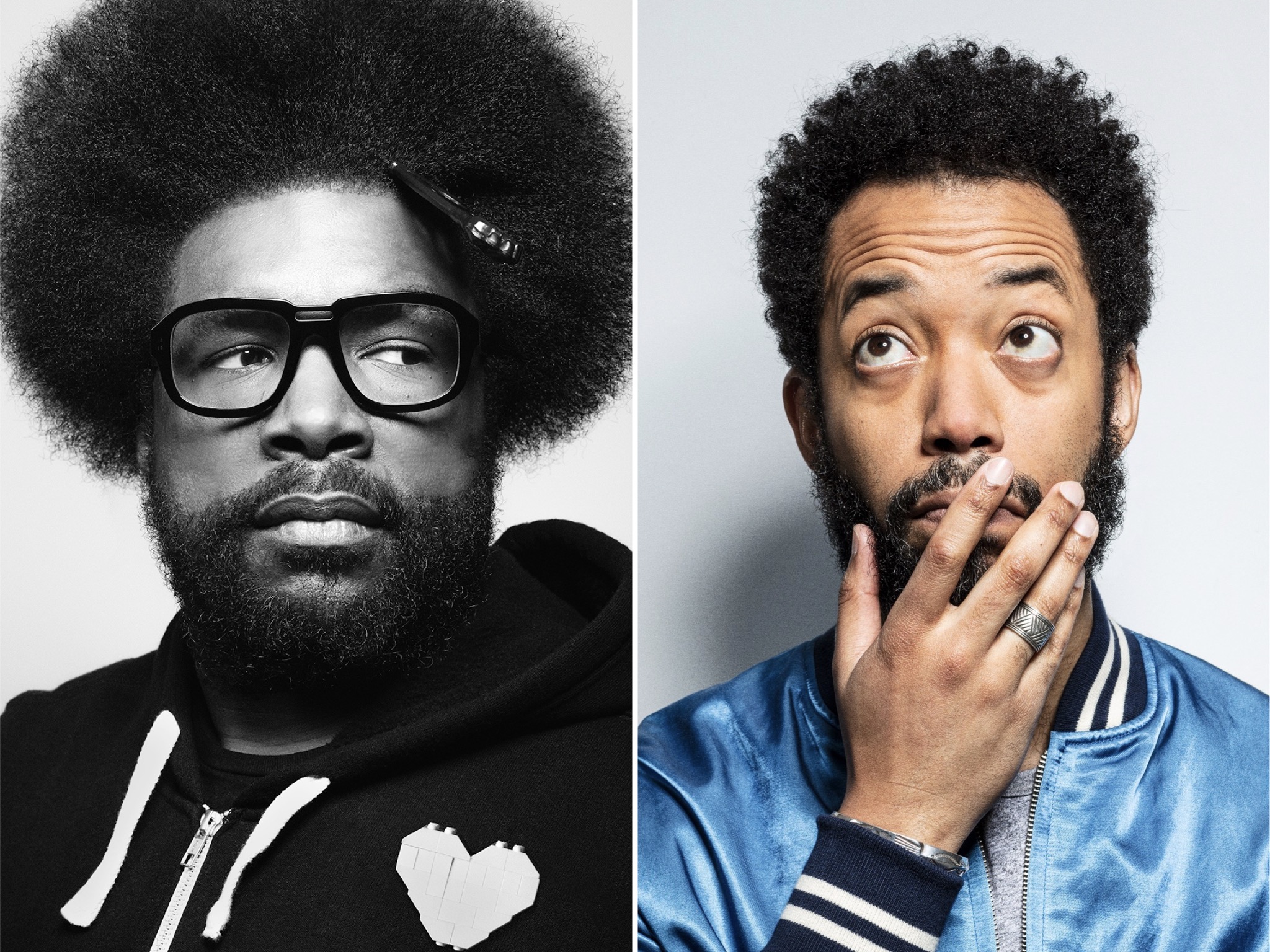 Overview
Inspirational stories and lessons on how to live your best creative life.  Drummer, DJ, producer, culinary entrepreneur, author, and member of The Roots – Questlove will be in conversation with special guests about their creative process, their next challenges, and the intersection of art and commerce in their lives. Questlove shares his wisdom on the topics of inspiration, philosophy, and originality in wide-ranging provocative and informal conversation with an amazing roster of guests.
Wyatt Cenac

Grammy nominated NY-based stand-up comedian Wyatt Cenac is also an Emmy and WGA Award winning performer, writer, and producer. Armed with an "attentive, inquisitive perspective" (AV Club) and an "hilariously understated style" (Paste Magazine), he has become a favorite of audiences and critics alike.

Most recently, Wyatt was the creator and host of the critically lauded Wyatt Cenac's Problem Areas for HBO. For two seasons, the half-hour late night show took a season long dive into subjects like policing and education from Cenac's unique perspective.  "The show is like a grown-up, slightly stoned Mr. Rogers' Neighborhood" (GQ Magazine).

In 2017, Wyatt wrote, directed and starred in the Emmy nominated digital series "aka WYATT CENAC" on First Look Media's Topic.com, which featured Wyatt as a regular, low-key New York City guy who moonlights as a vigilante superhero called "The Viceroy," protecting gentrified Brooklyn.

His standup comedy and variety series Night Train with Wyatt Cenac streamed on NBCUniversal's comedy-focused subscription-video service SeeSo for two seasons. The digital series, which debuted on the platform in 2016 and is based on the popular long-running weekly Brooklyn stage show, is a freewheeling mix of stand-up, music and other surprises, where anything can happen and anything is welcome. Night Train with Wyatt Cenac captures the amazing talent and spontaneity that has made the live show a staple of the New York comedy scene for five years. Wyatt hosts and executive produces the show. 

From 2008 to 2012, Cenac was a writer and correspondent on The Daily Show with Jon Stewart.  During that time, he won three Emmys for Outstanding Writing for a Variety Series and filed comedic reports that took him from Sweden to the Hamptons to skewer politics and the cable news channels that cover them.  In the history of The Daily Show with Jon Stewart, Wyatt is only one of three Daily Show correspondents to have also held the title of writer on the show (John Oliver and Stephen Colbert are the other two).  Prior to that Wyatt, spent four seasons as a writer on the FOX animated series King of the Hill.

Wyatt also starred in Barry Jenkins' directorial debut "Medicine for Melancholy."  The film which centers around a couple of Black twenty-somethings in San Francisco getting to know one another after a one night stand was nominated for three Independent Spirit Awards in 2009.   He's also appeared in Mike Birbiglia's Sleepwalk with Me and on television in shows like Bob's Burgers, Archer, The Eric Andre Show, People of Earth and Inside Amy Schumer.

In February 2016, A Special Thing Records released Wyatt's third comedy album Furry Dumb Fighter. Wyatt's second hour standup special, Brooklyn, which he also directed, premiered on Netflix in October 2014. The special was also released as a limited edition vinyl-only album of the same title on Other Music, which was nominated for a 2015 Grammy for Best Comedy Album. The TV hour was listed as one of the "11 Best Standup Specials of 2014" by Vulture and was praised as "some of his best, funniest insights" by The AV Club. Wyatt's first hour special Comedy Person premiered on Comedy Central in May 2011, earning him a spot on Paste Magazine's "Best Comedians" list of that year. The album of the special was named one of the "Best Comedy Albums of 2011" by Huffington Post.
Event Sponsors
All Education Programming supported by The Patti Kenner Arts Education Fellowship, with additional funding by an anonymous donor, Kate W. Cassidy Foundation, Lewis B. and Dorothy Cullman Endowment Fund, and The Melville Straus Family Endowment. All Theater Programming is supported in part by Ellen Myers, Marders, the Daryl & Steven Roth Foundation, and funding from The Ellen and James S. Marcus Endowment for Musical Programming, The Harold and Mimi Steinberg Charitable Trust, Hess Philanthropic Fund, The Melville Straus Family Endowment, The Schaffner Family Foundation, and Vital Projects Fund, with additional support from Brown Harris Stevens, Saunders & Associates, and public funds provided by Suffolk County.
Become a Sponsor