82nd Artist Members Exhibition
Private Members Reception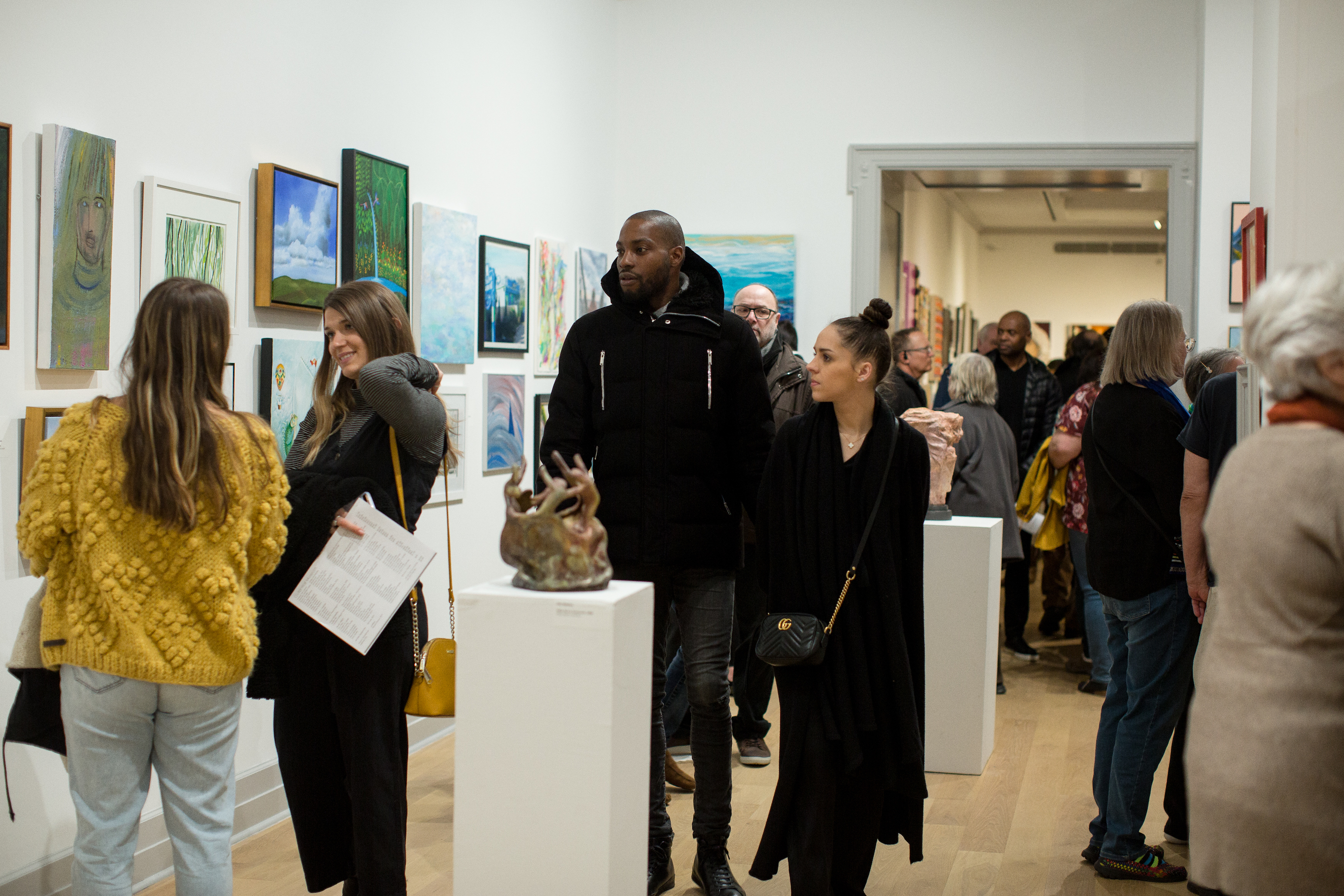 Overview
Join us in celebrating the opening of our 82nd Artist Members Exhibition. Exclusive to Members of Guild Hall.
For 82 years, Guild Hall has reserved space in its exhibition schedule for the Annual Guild Hall Artist Members Exhibition. The first installment took place in 1938, shortly after Guild Hall's inception in 1931. It is the oldest non-juried show on Long Island and one of the few non-juried exhibitions still running. Deeply rooted in the history of the East End artist colony, early participants included Jackson Pollock, Lee Krasner, Alfonso Ossorio, Perle Fine, Bill King, James Brooks, Charlotte Park, John Little and many more, showing their support of Guild Hall and its role as their community Museum, Theater, and Education Center.
Event Sponsors
Artist Members Exhibition supported in part by the Giuppy Nantista Fund and the Helen Hoie Fund. All Museum Programming supported in part by The Melville Straus Family Endowment, The Michael Lynne Museum Endowment, Vital Projects Fund, Hess Philanthropic Fund, Crozier Fine Arts, The Lorenzo and Mary Woodhouse Trust, and public funds provided by New York State Council on the Arts with the support of Governor Andrew M. Cuomo and the New York State Legislature, and Suffolk County. Free admission is generously funded by BNB Bank and Landscape Details.
Become a Sponsor