Melissa Errico
Sondheim Sublime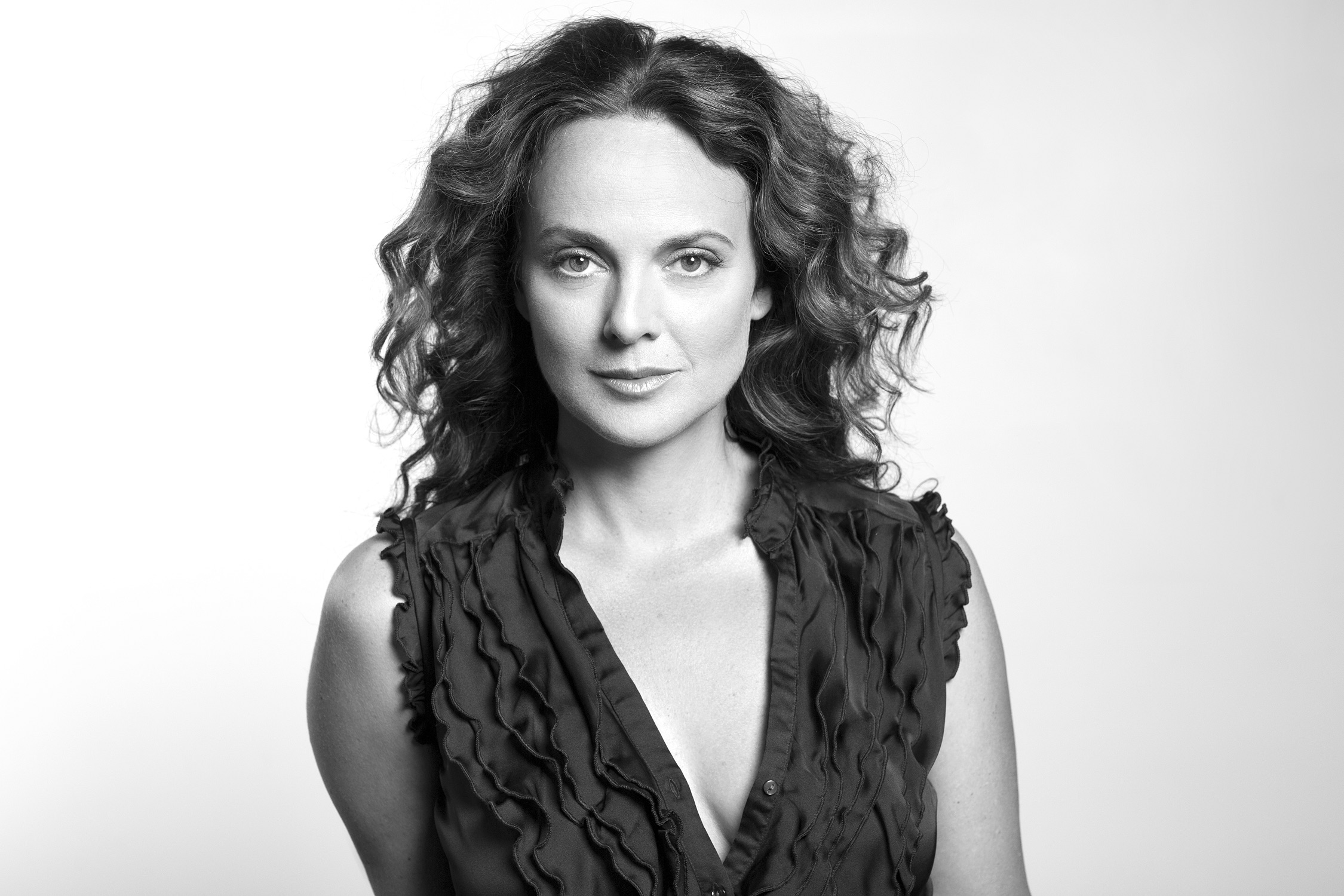 Overview
The Wall Street Journal raves about Melissa Errico's new album Sondheim Sublime: "The best all-Sondheim album ever recorded, in which radiantly warm singing and sensitive, intelligent interpretation are tightly and inseparably entwined." For one night only Errico brings her unique vision of Broadway's greatest songwriter to Guild Hall.  Guaranteed to be the Broadway-cabaret event of the season!
"Isn't it bliss? asks Stephen Sondheim rhetorically in his most famous creation Send In The Clowns and bliss it is when the thrilling Melissa Errico lets loose for one golden hour of the greatest living composer's work on her new album Sondheim Sublime." –Mark Shenton
"Just re-visited Melissa Errico's Sondheim Sublime show at Live at Zedel: when she sings "Move On" from Sunday in the Park with George this couldn't be truer:
'Anything you do
Let it come from you
Then it will be new
Give us more to see'
As she connects with Sondheim, we connect with her. It's not just the ravishing, shimmering vocal tones Melissa Errico brings to Sondheim; it's also the emotional and intellectual connections she makes to his ambivalence and contradictory feelings. It's a masterclass in appreciating and understanding his work." –Mark Shenton
"Melissa Errico's masterclass is a must-see for every cabaret wannabe as well as more experienced practitioners who think they've cracked this art form but haven't. She is one of a kind." –Jeremy Chapman, Musical Theatre Review
Melissa Errico

Melissa is best known for her starring roles on Broadway, but her career is characterized by diverse interests in many creative corners of show business. She has had a steady career in television, appeared in feature films, and performed in non-musical roles in Off-Broadway plays by Shaw, Wilde & others. She has also explored music as both a recording artist and concert singer, releasing several music albums and working with some of the world's best symphonies and jazz and cabaret spaces. More recently, she established herself as a writer, publishing essays in the New York Times and beyond. As a musical theater actress, she starred in the Broadway musicals Anna Karenina, My Fair Lady, High Society, Dracula, White Christmas and Amour which won her a Tony nomination for "Best Actress" and began a longtime association with its composer Michel Legrand. Melissa was recently honored with a caricature at Sardi's in celebration of her Broadway starring theatrical performances, her concerts as well as her engaging essays for the New York Times on the actor's art.

Her latest album Sondheim Sublime was recently released to critical acclaim, with The Wall Street Journal calling it "The best all-Sondheim album ever recorded." And throughout 2017, 2018 and 2019, Melissa performed successful and extended runs at Feinstein's/54 Below of her solo concert "Melissa Sings Sondheim" celebrating the music of Stephen Sondheim and won raves when she brought it to London's Live at Zédel for her sold-out UK concert debut co-written with Adam Gopnik in 2018. She also brought her Sondheim program to The Ravinia Festival in the fall of 2018 and appeared again at Feinstein's/54 Below in for the new Sondheim CD release in November 2018. Her 2019 Sondheim performances include playing The Baker's Wife in three concert performances of Into the Woods with Tony-winner Alice Ripley in March, the run of "Wordplay" at Lyrics & Lyricists produced by Ted Chapin for the 92nd Street Y in April, and being a featured performer on the forthcoming PBS Poetry in America portrait of Sondheim. Melissa also returned to London in May to Live at Zédel with her Sondheim concert after her sold out run in 2018.

In April Melissa co-starred in a glamorous music tribute to the late Michel Legrand in Paris, in May she offered a solo Legrand concert in San Francisco and will continue to sing more Legrand in 2019. And in June she performed with Michael Feinstein with The Pasadena Pops and at Jazz at Lincoln Center.

Melissa's professional debut at age 18 was as Cosette in the premiere national tour of Les Misérables. Her Broadway credits include Anna Karenina, the revival of My Fair Lady in which she played Eliza Doolittle and The New York Times called her "beguiling." She went on to star on Broadway in High Society, Amour (Tony nomination for Best Leading Actress in a Musical), Dracula, the Musical and Irving Berlin's White Christmas. At The Hollywood Bowl in Los Angeles, she has starred in The Sound of Music, My Fair Lady (with John Lithgow) and Camelot (with Jeremy Irons). She has worked with Stephen Sondheim on the revival of Sunday In the Park with George (Dot/Marie at The Kennedy Center), followed by John Doyle's production of Passion (Clara) for which she was nominated for a sixth Drama Desk Award; and most recently as Leona in the 2016 Encores! production of Do I Hear A Waltz? at City Center. In 2016 she also reprised the role of Sharon in the smash hit Off-Broadway revival of Finian's Rainbow at Irish Repertory Theatre which was extended three times, received rave reviews and was filmed in January 2017 for The Lincoln Center Library. She has also starred in plays by Shaw, Oscar Wilde and Wally Shawn and last year starred in another acclaimed Irish Rep production of On A Clear Day You Can See Forever.

Her solo CDs also include, Blue Like That (EMI/Capitol Records Lullabies & Wildflowers (Universal), Legrand Affair (Ghostlight/Sony) and What About Today? Melissa Errico Live at 54 Below (Broadway Records; CD & DVD). In December 2017, Melissa had a new single release (Ghostlight/Warner Music Group) "Hurry Home" written by multiple Oscar-winner Michel Legrand, made an accompanying music video with filmmaker Gary Gardner, and proudly sings it on the title credits of the film Max Rose. This single marks her third recording project with the legendary composer, and her third time debuting an original song of his- the first appearing on her solo vocal album Legrand Affair produced by Phil Ramone featuring new arrangements conducted by Legrand and recorded with the Brussels Philharmonic. 

Television roles include, the series Central Park West by Darren Star, recurring roles on Steven Soderbergh's The Knick (Catherine) and Showtime's Billions (June). Melissa has also recently finished shooting a role in The Magnificent Meyersons, an Eric Oppenheimer film with Kate Mulgrew (2019 release). Her other feature films include Frequency with Dennis Quaid and Life or Something Like It as Angelina Jolie's best friend. 

Melissa has also served on The National Endowment for the Arts and has published essays for The New York Times & is a contributing essayist in Cristina Cuomo's The Purist, and other magazines. She is married to tennis player and sports commentator Patrick McEnroe, and they have three young daughters as well as a Yorkie named Pepper.

Tedd Firth

Tedd Firth is a New York City based musical director, pianist and arranger. As
musical director and accompanist he has worked with Barbara Cook, Brian Stokes Mitchell,
Bernadette Peters, Michael Feinstein, Maureen McGovern, Marilyn Maye, Tom Wopat, Joshua Bell, Elaine Paige, Tony DeSare, Linda Lavin, Christine Ebersole, Lucie Arnaz, Lee Ann Womack, Faith Prince, John Schneider, Karen Akers, Mary Cleere Haran, Margaret Whiting, Carol Sloane, and of course, Melissa Errico.

Among the jazz musicians he has performed or recorded with are John Pizzarelli, Houston
Person, Frank Wess, Mark Whitfield, Red Holloway, Benny Golson and Joe Morello.

Recent highlights include being the musical director for the original cast reunion of Into The Woods at the Brooklyn Academy of Music as well as being musical director for this season's Jazz and Popular Song concerts curated by Mr. Feinstein at Jazz at Lincoln Center.

New York appearances include Carnegie Hall, Lincoln Center, the Blue Note, Birdland, the
Iridium, the Algonquin, the Cafe Carlyle and Feinstein's at the Regency.
Numerous national appearances include a performance at the White House. As an
arranger/orchestrator, Tedd's work has been performed by most major American symphony orchestras.
Television appearances include The Today Show, Live From Lincoln Center, and All My Children.
Event Sponsors
All Theater Programming is supported in part by Ellen Myers, Marders, the Daryl & Steven Roth Foundation, and funding from The Ellen and James S. Marcus Endowment for Musical Programming, The Harold and Mimi Steinberg Charitable Trust, Hess Philanthropic Fund, The Melville Straus Family Endowment, The Schaffner Family Foundation, and Vital Projects Fund, with additional support from Brown Harris Stevens, Saunders & Associates, and public funds provided by Suffolk County. All Musical Programming supported in part by The Ellen and James S. Marcus Endowment for Musical Programming.
Become a Sponsor