MASTERCLASS: Lisette Oropesa & Bel Canto Boot Camp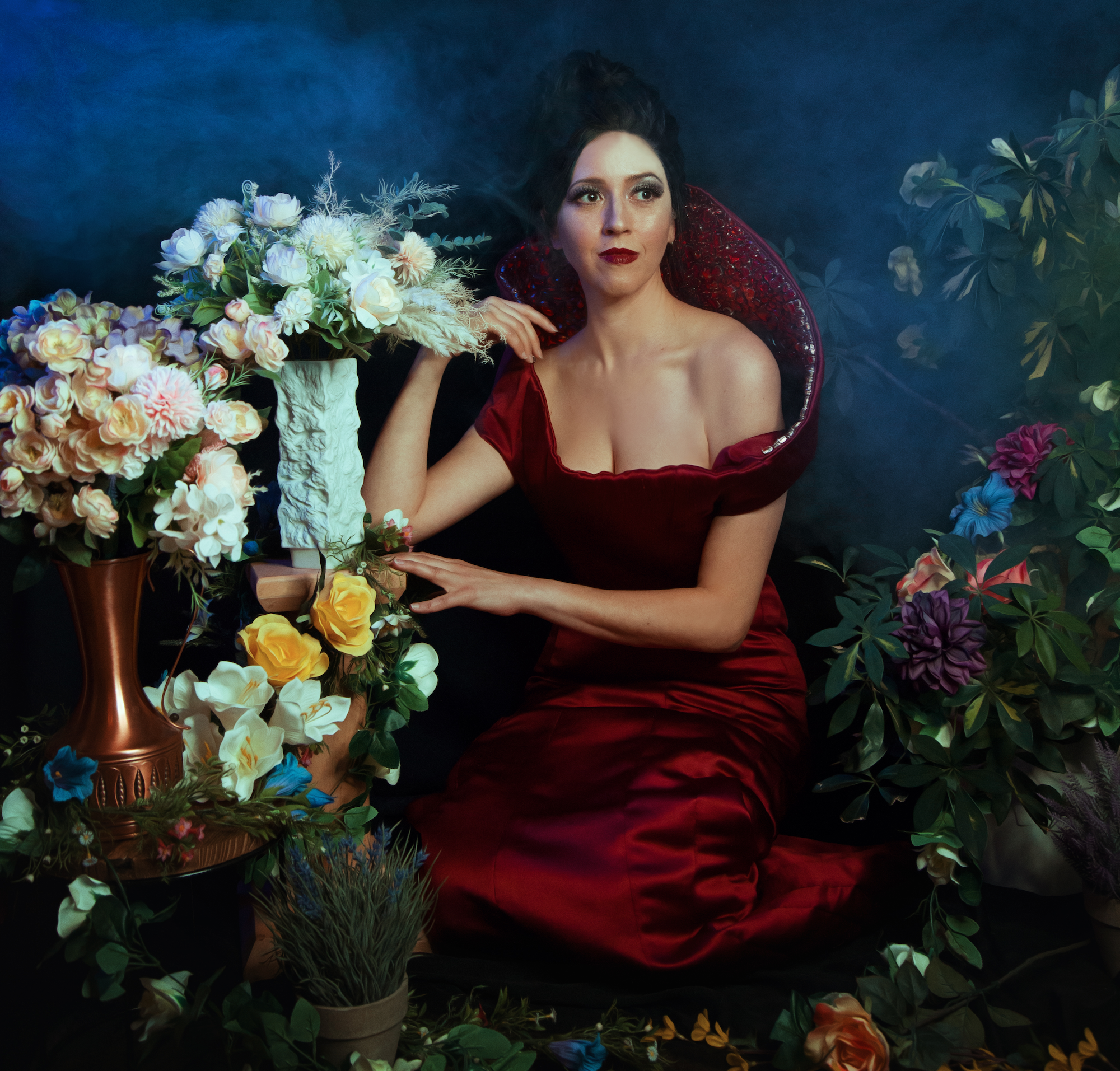 Overview
Witness internationally renowned soprano Lisette Oropesa as she coaches the 2023 Guild Hall & Bel Canto Boot Camp Resident Artists. This program is part of Oropesa's week in-residence, during which time she will rehearse ensembles with resident artists who will join her in a recital accompanied by Bel Canto Boot Camp mentors, Rachelle Jonck and Derrick Goff on Saturday, August 12.
---
ABOUT GUILD HALL & BEL CANTO BOOT CAMP RESIDENT ARTIST SERIES
The Guild Hall & Bel Canto Boot Camp Resident Artist Series is a collaboration between Guild Hall of East Hampton and Bel Canto Boot Camp. By providing individualized training from Bel Canto Boot Camp mentors and masterclasses with international artists, the series aims to support a new generation of emerging opera singers and to increase awareness and appreciation of the unamplified voice. 
The 2023 Guild Hall & Bel Canto Boot Camp Resident Artists include soprano Siskelelwe Mngenela, soprano Elizabeth Novella, mezzo-soprano Anne Marie Stanley, tenor Derrek Stark, bass-baritone Michael Leyte-Vidal, and baritone David Wolfe.
Lisette Oropesa

Lisette Oropesa is one of the most in demand lyric coloraturas today, who has triumphed in various roles throughout the most important houses in Europe and the US. A bel canto singer of considerable acclaim, Lisette recently had a major success as Violetta in La traviata in Rome and the Teatro Real. This season Lisette she opens The Royal Opera House in a new production of Rigoletto. Known for her liquid legato and seamless technique, impeccable language, stylistic integrity, precise coloratura, and superlative acting, Lisette excels in the repertoire of the bel canto, Mozart, and French composers.

Lisette was born in New Orleans, Louisiana, to Cuban parents, and played the flute for 12 years before she began her studies in vocal performance at Louisiana State University. After winning the Met Opera National Council Auditions, she entered the Lindemann Young Artist Development Program and moved to New York City. She sang her first major role, Susanna in Le nozze di Figaro, at the Met at the age of 22, and has sung there in over 100 performances in many different roles since. She won the Beverly Sills and Richard Tucker awards in 2019. In 2023, she won "Best Female singer of the year" from Oper! Magazine. She was awarded the merit of "Chevalière de l'Ordre des Arts et des Lettres" from the French ministry of culture.

She has appeared in concert halls and opera stages all over the world since graduating from the young artist program in 2008, and has become one of the most celebrated singers of her generation, both for her singing and her inspiring personal story. Lisette is a devoted runner who has completed 6 marathons and is an advocate for health and fitness.

Photo: Steven Harrison

Michael Leyte-Vidal

Bass-baritone and Miami native Michael Leyte-Vidal is a graduate of Manhattan School of Music with a Master of Music in Classical Voice. Michael was last seen as a Resident Artist with Opera Colorado for their 40th anniversary season during which time he performed in the choruses of Die tote Stadt and Turandot on the mainstage while touring Colorado in The Pirates of Penzance (Sam/Sergeant of Police) and Romeo et Juliette (Friar Laurence). Michael is also active in musical theater, having played roles such as Judge Turpin in Sweeney Todd, Audrey 2 in Little Shop of Horrors, and Ernst Ludwig in Cabaret. 

Michael is thrilled to be returning to East Hampton for the 2023 Guild Hall & Bel Canto Boot Camp Resident Artist Series and especially honored to share the stage with fellow Cuban-American Lisette Oropesa.

Photo: Jamie Kraus

Sisikelelwe Mngenela

Sisikelelwe Mngenela is a promising young lyric coloratura soprano. She was born in the township of Sebokeng in Gauteng, South Africa and participated in eisteddfod and choir activities from an early age. She is presently a second year BA Music and Society student at the School of Music of the North-West University Potchefstroom where she completed the Diploma in Music (2020-2022). 

During her diploma studies she participated in solo masterclasses with Kamal Khan (2021), Bo Rosenkull from Sweden (2021, 2022, 2023) and most recently (2023) with Dominic Wheeler from the Guildhall School for Music & Drama (London). In 2022 she participated in masterclasses with Bel Canto Boot Camp presented by Rachelle Jonck and Derrick Goff. Sisi was a recipient of the Executive Dean's Bursary Award for the most promising final year vocal student in the Diploma of Music (2022).

Under the careful guidance of her vocal lecturer Dr Antoinette Olivier, Sisi's repertoire comprises  of composers such as Handel, Mozart and songs for cultivating principles of bel canto such as agility & legato.

Elizabeth Novella

British-American Soprano Elizabeth Novella is currently singing Giovanna in Ernani and covering Donna Anna in Don Giovanni at Sarasota Opera. She was recently named a Finalist of the Tenor Viñas Competition with the Gran Teatre Liceu del Barcelona and is looking forward to being a Resident Artist at Guild Hall with Lisette Oropesa and Bel Canto Boot Camp this coming summer. This past August she sang Adele in Die Fledermaus with The Muses Project and in December she made her house and role debut as The Mother in Amahl and the Night Visitors with St. Petersburg Opera. In the spring of 2022, Ms. Novella covered the roles of Leïla in Les pêcheurs de perles and Marie in La fille du régiment with Sarasota Opera. During the winter of 2020, also with Sarasota Opera, she performed Giannetta in L'elisir d'amore "with a rich voice and fine comic timing" - Herald Tribune and Musetta (cover) in La bohème.

Ms. Novella was also seen as Antonia (Les contes d'Hoffmann) with the Aspen Music Festival and School, for which the press hailed: "Novella dazzled with rich sound and impressive intensity as Antonia" - The Aspen Times. She performed the role of Villiers' Fiancée and covered Peg in Carlisle Floyd's most recent opera Prince of Players with Little Opera Theatre of New York.  Recent operatic roles with the Aspen Music Festival and School include Maia in the first fully staged production of Christopher Theofanidis' The Cows of Apollo or the Invention of Music under the baton of Robert Spano for which she was praised: "there was first-rate singing from soprano Elizabeth Novella" - Opera News as well as the High Priestess (cover) (Aïda) and Victoria (cover) in William Bolcom's A Wedding. Also in Aspen, Ms. Novella performed "I want magic" in a Master Class with the legendary Renée Fleming.  In 2021 Ms. Novella was  named a semi-finalist in the Annapolis Opera Vocal Competition. Other credits include Donna Elvira (Don Giovanni) with Venture Opera, Maja (Goyescas) with Bare Opera, Gertrud (Hänsel und Gretel) with the Manhattan School of Music Opera Theater, Madame Herz (Der Schauspieldirektor) with New York Lyric Opera Theater, as well as Pamina (Die Zauberflöte) and Suor Genovieffa (Suor Angelica) with The Amalfi Coast Music Festival.

Ms. Novella holds a M.M. in Voice from Manhattan School of Music and a B.A. in Music from Bard College. Ms. Novella is a native New Yorker and is currently based in NYC.

Photo: Fay Fox

Anne Marie Stanley

Anne Marie Stanley is from Princeton, New Jersey (USA). She earned her Bachelor of Music in Voice Performance from Westminster Choir College in Princeton and her Master of Music in Voice Performance from the Shepherd School of Music at Rice University in Houston, Texas. In 2022 she was named a Grand Finals Winner of The Metropolitan Opera Laffont Competition where she received the Faith P. Geier Award. Recent highlights include Third Wood Spirit in Rusalka at The Royal Opera House, the title role in Britten's The Rape of Lucretia at The Royal Opera House Linbury Theatre, and cover Thurza in Dame Ethyl Smyth's The Wreckers at Glyndebourne Festival Opera. Awards include First Prize in the 2021 Giulio Giargiari Bel Canto Competition at the Academy of Vocal Arts and Grand Finalist in the Vincerò World Singing Competition in Naples, Italy. 

Derrek Stark

Hailed by Opera News for his "handsome sound," and described as a "standout" by the Wall Street Journal, tenor Derrek Stark is quickly establishing a reputation as an elegant performer with nuanced and stylish singing. Despite many COVID-19 cancellations, Mr. Stark returned to the stage for the 2020-2021 season with a house premiere at Opera Tampa singing Pinkerton in Madama Butterfly. Following these successful performances, Mr. Stark repeated the role with Eugene Opera later that summer. In 2022, Mr. Stark returned to Eugene Opera singing Tamino in Die Zauberflöte, made a house debut with Gulfshore Opera singing Alfredo in Die Fledermaus, and reprised the role of Rinuccio in Gianni Schicchi with Opera Tampa.

This summer, Mr. Stark will sing as the tenor soloist in Beethoven's Ninth Symphony with the Kansas City Symphony Orchestra, and will be heard as Rodolfo in La bohème at the Bar Harbor Music Festival. Previous season highlights include the Italian Tenor in Der Rosenkavalier with Opernhaus Zürich, Alfredo in La traviata with Palm Beach Opera, and Arturo in La straniera with Teatro Nuovo at Jazz at Lincoln Center. He has also been heard as Giasone in Medea in Corinto, Rodolfo in La bohème, The Governor in Candide, Harry in La fanciulla del West with Santa Fe Opera, Peter Quint in The Turn of the Screw, Tamino in Die Zauberflöte, and Fenton in Falstaff.

Equally at home in concert repertoire, Mr. Stark has performed with the Atlantic Classical Orchestra, the Boise Philharmonic, the Orchestra of Saint Luke's, and the Milwaukee Symphony Orchestra in repertoire ranging from Beethoven's Ninth Symphony, to Orff's Carmina Burana and Rossini's Petite messe solennelle. Mr. Stark won second place in the Giulio Gari International Voice Competition, third place in the Opera Columbus Cooper-Bing Competition, 3rd place in the Llangollen International Musical Eisteddfod, and is a 2018 Sullivan Foundation Grant Winner. He has also received an encouragement award from the Gerda Lissner International Voice Competition, a Campbell/Wachter Scholarship from Santa Fe Opera, and a Bel Canto Vocal Scholarship Foundation award. Stark is an alumnus of many prestigious training programs including Santa Fe Opera, Palm Beach Opera, Bel Canto at Caramoor, and the Lyric Opera of Kansas City. He holds a B.M. from Mansfield University, PA, and a M.M. from The Jacobs School of Music, Indiana University.

Photo: Hank Henley 

David Wolfe

Baritone David Wolfe, from Shamokin, Pennsylvania is currently pursuing his Master's Degree in Voice and Opera at the Bienen School of Music at Northwestern University. There he is currently studying with W. Stephen Smith. David received his Bachelor of music from the Eastman School of Music,where he studied with both Jan Opalach and Robert Swensen. He has performed in a variety of operas while at Northwestern including two Midwest opera premiers as Paul in Jake Heggie's If I Were You as well as Luther Harlow in In a Grove by Christopher Cerrone. This year, David was selected as a national finalist in the Eric and Dominique Laffont competition hosted by the Metropolitan Opera. David attended the Steans Music Institute at the Ravinia Festival in Highland Park in 2022, appearing in several recitals and masterclasses. This summer he will join Des Moines Metro Opera as an apprentice artist covering Moralés in Carmen in addition to performing in the choruses of both Carmen and The Love for Three Oranges by Prokofiev.

Derrick Goff

Derrick Goff is an alumnus of the Metropolitan Opera's Lindemann Young Artist Development Program and has returned as member of the MET music staff. He has enjoyed many years of collaboration at Teatro Nuovo, a continuation of the young artist program of Bel Canto at Caramoor, where he is resident as a coach, chorusmaster, and Italian teacher. In addition to his work as a pianist, coach, and conductor, Derrick holds degrees in organ and voice from Westminster Choir College, and is on the faculty of the Manhattan School of Music.

Photo: Jiyang Chen

Rachelle Jonck

Rachelle Jonck received her musical training at the Conservatory of the University of Stellenbosch in South Africa. In her native country she was awarded a FNB/Vita award for her contribution to opera in South Africa and the Nederburg Opera Prize – South Africa's premier opera award.

Rachelle moved to New York City as Head Vocal Coach and Assistant Conductor of Bel Canto at Caramoor. Her private coaching studio includes established professionals whose careers take them to the largest opera houses of the world, and younger singers still on the verge of a professional career. Her master class topics, while related to her main study field of bel canto, explore the wider application of the bel canto way of singing. rachellejonck.com

Photo: Lisa-Marie Mazzucco

Bel Canto Boot Camp

BEL CANTO BOOT CAMP

Bel Canto Boot Camp was born during the pandemic when we reached out to singers around the world – singers who had no place and seemingly no reason to sing. To be honest, we needed to find a way to feed our own souls as well while we were cut off from music making – something we never even considered could possibly happen. We created The Vaccai Project – a unique online training course for singers. Just short of two thousand singers from America to South Africa, from Columbia to Russia practiced together for the day when stages would be open to them again and theaters would be filled with audiences. We discovered a beautiful new way to support singers – beautiful in its inclusivity, its expansion of the richness of the New York opera community to artists all over the world, the breaking of often prohibitive barriers of distance, cost, time and audition-only programs.

Now, as the world continues to emerge from Covid-19, Bel Canto Boot Camp strives to support artists in the physical world as we did (and continue to do) virtually. Our ability to work in person with singers is now supported by an online platform allowing us to stay in contact when we cannot be there physically. Additionally BCBC allows singers, teachers, and presenters to network effectively with each other in the ever growing BCBC community. belcantobootcamp.com
Event Sponsors
The Guild Hall and Bel Canto Boot Camp Resident Artist Series is supported by the Law Office of Natascia Ayers, Alexandre and Lori Chemla, Barbara Horgan, Ellen E. Myers, and Michéle and Steve Pesner, with additional support provided by Jan and Marilyn Breslow, Barbara F. Gibbs, Stan Herman, the Jeannette and H. Peter Kriendler Charitable Trust, Cornelia and Lawrence Randolph, Janet C. Ross, David Seeler and Ngaere Macray, Irene Silverman, and Barbara Toll.   

Public funding provided by Suffolk County

Media Partner: WSHU Public Radio

All Musical Programming is supported, in part, by The Ellen and James S. Marcus Endowment for Musical Programming.

Guild Hall's Learning + New Works programs are made possible by the New York State Council on the Arts with the support of the Office of the Governor and the New York State Legislature. Additional major support comes from The Patti Kenner Arts Education Fellowship, the Lewis B. and Dorothy Cullman Endowment Fund, and The Melville Straus Family Endowment. 
Become a Sponsor