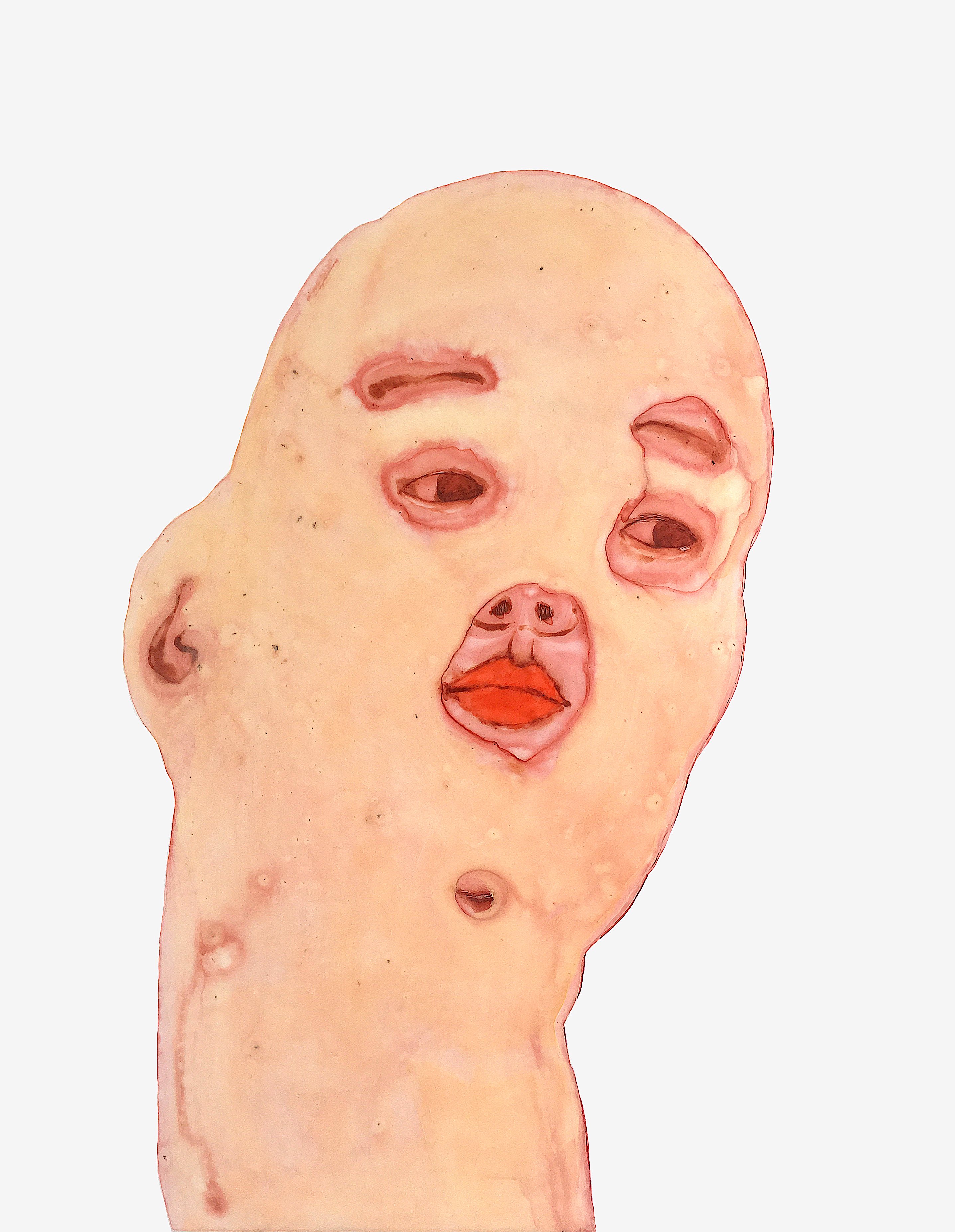 Overview
Spiga Gallery
Members Reception October 27, 2-4pm
Gallery Talk:  Saturday, November 16, 2pm
Joyce Kubat is the Top Honors recipient of the 79th Artist Members Exhibition (2017). Kubat was selected by guest awards juror, Ruba Katrib, who was curator at the Sculpture Center and now curator at MoMA PS1.
In this exhibition Kubat assembles her people, a body of work which she has been developing since 2002. Her media has remained the same and Kubat lets the process lead the way in her deeply psychological figurative works. From pastels applied to damp paper creating a liquid soft skin with deep velvet pigments, to fluid pink inks that have the extraordinary transparency of flesh, these materials have led her to convey an emotionally raw narrative of human anatomy.
The figure has always been my focus, and over the years it's become a psychological focus, a not-always-easy-to-view focus… Art with only surface excitement seems empty. For me it has to have a serious and profound underpinning, always poignant, often humorous, relating in some way to the universal humanity common to all of us. – Joyce Kubat
Kubat holds a BS in Psychology from Michigan State University and continued her studies in New York City at both Brooklyn College and Art Students League of New York. She lives and works in Huntington, NY and has exhibited throughout Long Island, New York City, Italy, and elsewhere.
Curator: Casey Dalene
Event Sponsors
All Museum Programming supported in part by The Melville Straus Family Endowment, The Michael Lynne Museum Endowment, Vital Projects Fund, Hess Philanthropic Fund, Crozier Fine Arts, The Lorenzo and Mary Woodhouse Trust, and public funds provided by New York State Council on the Arts with the support of Governor Andrew M. Cuomo and the New York State Legislature, and Suffolk County. Free admission is generously funded by BNB Bank and Landscape Details.
Become a Sponsor