JDT Lab
Kingdom of the Spirits by JZ Holden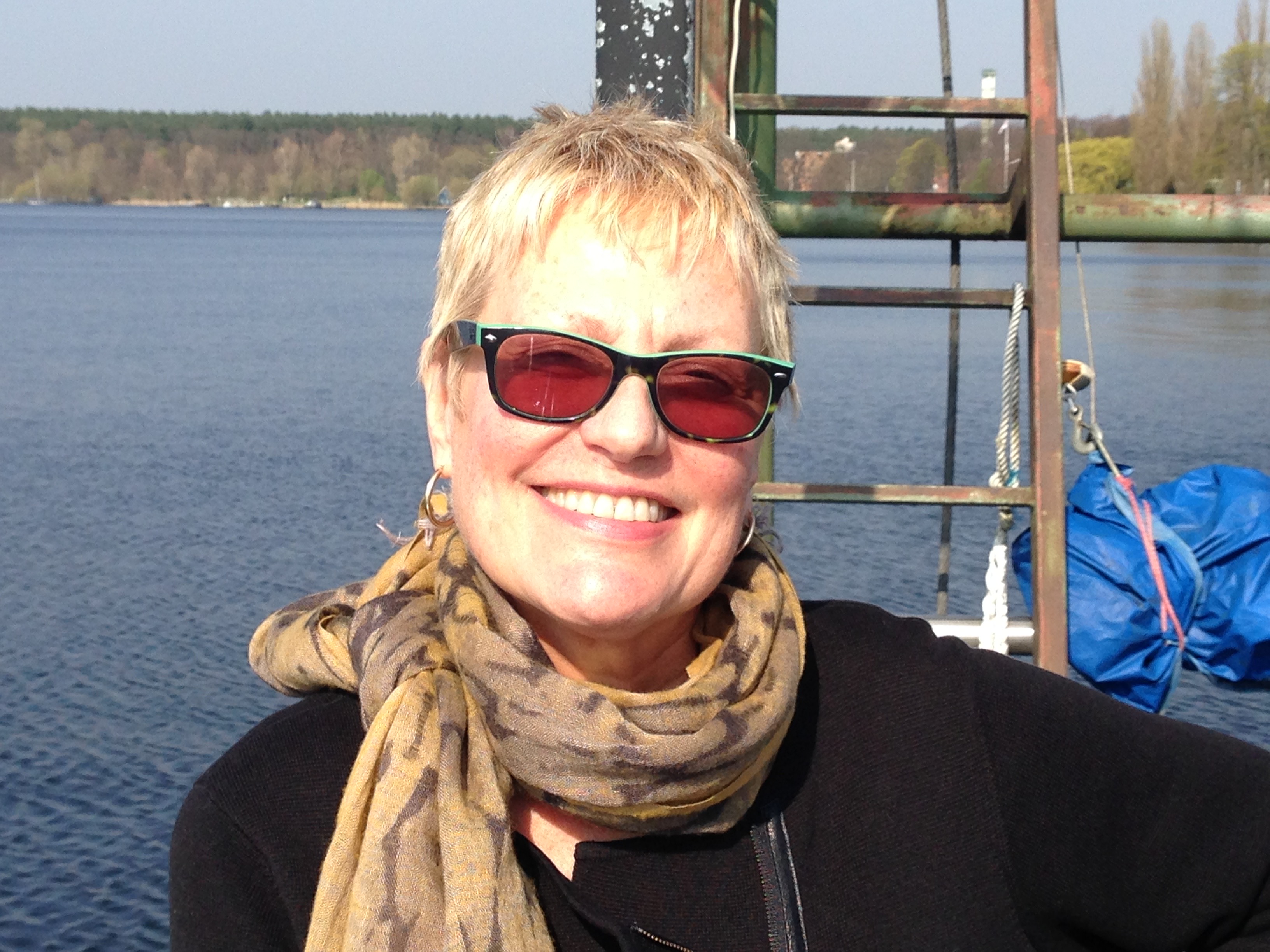 Overview
Directed by Amanda Kate Joshi
KINGDOM OF THE SPIRITS is about a Jewish nightclub owner in Berlin between 1938 and 1945. Her longtime lover Heinz, who is now a powerful Nazi General, comes to her club one evening in 1938 to tell her that she must leave Berlin, that he can no longer protect her, but that he has created a plan for her escape and survival.
She agrees to go along with it only if he will promise to protect her family and guarantee that no harm will come to them. He agrees, and a deal with the devil is struck. The political climate of war and its psychological landscape is the place where Kingdom of the Spirits takes place, misinformation is rife, collaboration and collusion are temptations too difficult to dismiss and death is one poor decision away.
Kingdom of the Spirits is a story about the price we pay for forbidden love, betrayal, political complicity, and ultimately survival.
JZ Holden

JZ Holden has written for The Southampton and East Hampton Press, 27East, Hamptons.com, Dan's Papers and Hamptons Magazine. She was the editor of The Montauk Pioneer, a contributing editor at Dan's Papers, a guest editor at IGNITE MAGAZINE, and created the first green magazine in the Hamptons, ECOTHINK.
Her novel Illusion of Memory was published in 2013 by Chopin Press, and her short story, SUMMER LOVE, appears in a collection published by Akashic Press, entitled Long Island Noir. Her one act play LAST CHANCE was read as part of the Writer's Lab series at Guild Hall in 2004.

She lives on Shelter Island and is married to the cartoonist, writer, and Pulitzer Prize, and Academy Award winner Jules Feiffer.
KINGDOM OF THE SPIRITS is her first full-length play.

Laura Zimmer

Laura Zimmer is a current senior musical theatre major at the Manhattan School of Music. Originally from Rochester, NY, she started doing theatre at age 11 and is currently in rehearsals for Sweeney Todd as Mrs. Lovett u/s. Other shows that she's been fortunate to be in at Manhattan School of Music are Cabaret (Frau Schnieder), Spring Awakening (Thea), Nine (Gina/Ensemble), Smile (Annabella/Ensemble).

Sawyer Spielberg

Sawyer Spielberg studied acting at the Atlantic Theater Company in New York City and is a Founding Member of the Where Are They Going Theatre Company based in New York. Sawyer's theatre credits include Peter Van Daan at Bay Street's 2013 production of Anne Frank and Bay Street's 2015 production of Of Mice and Men playing Whit. Sawyer performed in Guild Hall of East Hampton's 2014 production of Hamlet playing Guildenstern and Francisco, Guild Hall's 2017 Production of Extinction playing Finn and then returned to Guild Hall for the third time to play Yvan in the production of Art in 2019. Off-Broadway Sawyer has performed at the East 4th St Theatre playing Micha in a production of The Belgrade Trilogy, Kostya in a Production of The Seagull at TheatreLab, Kill The Bid playing Taylor at TheatreRow, Wallace in a production of Woman and Wallace at 2nd Stage Atlantic Theatre,  Philip in a production of Safe at the 14th St. Y, Van in a production of Clover by Erik Ehn at La Mama, Will in a production of Freewayby Jennifer Rudin at Theatre 54, Austin in Mandi Riggi's Leviticus at 59E59th Theatres and Nylon Fusion's This Round's On Us at TADA. Sawyer Spielberg's Film Credits include War Protestor in 2017 film The Post, Jet in Eli Linnetz's film Afterglow, Guest Starred in the Network TV show Red Band Society playing Dave, and Sam in the new rural Horror film Honeydew.

Nick Fondulis

Nick recently played opposite Keith Jardine on "Blindspot" for NBC. He has had films premiere at Sundance, Cannes, & TriBeCa Film Festivals & appeared on stage at Barrow Street Theatre, Soho Playhouse, and right here at the John Drew. Select TV: "The Other Two," "Succession," "The Affair," "30 Rock," "Mercy," "Kings," "I Love You...But I Lied," "Losing It with John Stamos."  He's performed improv in The Laugh Factory's official troupe & Neil Patrick Harris' interactive shows, & recorded hundreds of voice-overs including work for HBO, CBS, Comedy Central, Nickelodeon, Amazon Studios, Lifetime, SyFy, A&E, Vineyard Theatre, & Rockstar Games. www.nickfondulis.com

Rob DiSario

Rob's credits include Kenneth in The Night Alive produced at Guild Hall in East Hampton, Biff Loman in Death of a Salesman, Heck Tate in To Kill a Mockingbird, John Proctor in The Crucible, and William in Men's Lives all at the Bay Street Theater. He's studied with Scott Freeman at The Freeman Studio. Rob is very grateful to be back on stage at Guild Hall, and to be part of this new work!

Amanda Kristin Nichols

Amanda Kristin Nichols is grateful and thrilled to be back at the John Drew! Theater credits include Bay Street Theater, The Hangar Theatre, Seven Angels, and more. Film/TV include 'The Sinner' (Netflix), the award winning short film 'House of Teeth' and the upcoming indie feature 'Strider'...Many thanks to JZ & Josh!

Charlie Westfal

Charlie is an actor and performance artist whose most recent credits include Voyeur directed by Kate Mueth, Bay Street Theater's The Great Gatsby as Jay Gatsby, and Guild Hall's Romeo & Juliet as Mercutio. Charlie trained at The Maggie Flanigan Studio under both Maggie Flanigan and Charlie Sandlan. Other credits include The Cherry Orchard by Anton Checkov as Trofimov, a durational performance in The Mile-Long Opera, and the original production of Wildcards by Veronica Mullin as Hank.

Morgan Vaughan

Morgan Vaughan. Training: M.F.A. Acting, The Shakespeare Theatre Company's Academy for Classical Acting at The George Washington University; Certificate, Acting Shakespeare, RADA. Morgan is an actor, singer, voiceover artist, and producer/director based in East Hampton. www.roundtabletheatrecompany.org. AEA, SAG-AFTRA.

Joseph M. Grosso

Joseph M. Grosso is a senior at the Manhattan School of Music and a recipient of the JMP Scholarship. A Phi Theta Kappa graduate of Florida School of the Arts, favorite performances include: Cabaret (Bobby), Fiddler on the Roof (Perchik), and The Land Where the Good Songs Go (Ted). Other works include a Musical in Development at New York City Center, Adventures of a Comic Book Artist at the Edinburgh Fringe Festival, and Chenoweth: Love Letters to Broadway at the Lunt-Fontanne. He is founder of the Mu Sigma Mu Chapter of Alpha Psi Omega and a Director/Choreographer at TADA! Youth Theatre Company. He's thrilled to join this project and incredibly grateful for the opportunity.
Event Sponsors
All Theater Programming is supported in part by Ellen Myers, Marders, the Daryl & Steven Roth Foundation, and funding from The Ellen and James S. Marcus Endowment for Musical Programming, The Harold and Mimi Steinberg Charitable Trust, Hess Philanthropic Fund, The Melville Straus Family Endowment, The Schaffner Family Foundation, and Vital Projects Fund, with additional support from Brown Harris Stevens, Saunders & Associates, and public funds provided by Suffolk County.
Become a Sponsor