HamptonsFilm presents NOW SHOWING
Silkwood, hosted by Alec Baldwin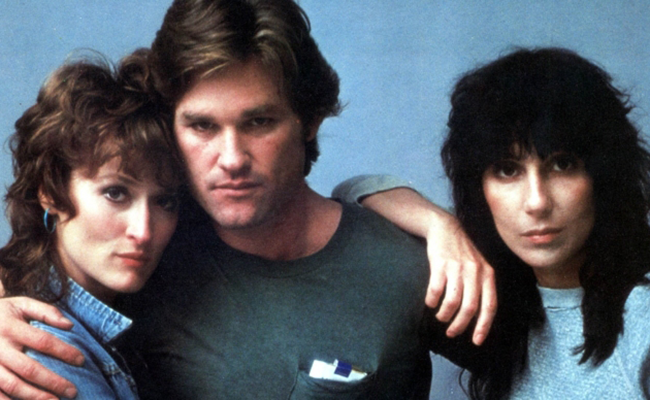 Overview
Directed by Mike Nichols
(USA, 1983, 131 minutes)
In 1983, celebrated director Mike Nichols put his successful theater career on hold to tell the story of chemical technician and union labor activist Karen Silkwood. From a script by Alice Arlen, and a first time screenwriter named Nora Ephron, Nichols assembled an all-star cast featuring Meryl Streep, Kurt Russell and Cher who gave one of her first dramatic performances on screen. The film would go on to be nominated for five Academy Awards, and its exploration of the importance of both whistleblowers and corporate accountability seems as relevant today as it did almost 40 years ago. A conversation about the film's importance between HIFF Board chair Alec Baldwin and Artistic Director David Nugent will follow the screening.
HamptonsFilm is pleased to continue to curate the hit screening series NOW SHOWING, featuring acclaimed first-run, art house, independent, and world cinema.
Alec Baldwin

Since 1980, Alec Baldwin has appeared in numerous productions on stage, in films and on television. He has received a Tony nomination (A Streetcar Named Desire, 1992) an Oscar nomination (The Cooler, 2004) and has won three Emmy awards, three Golden Globes and seven consecutive Screen Actors Guild Awards as Best Actor in a Comedy Series for his role on NBC-TV's 30 Rock. His films include The Hunt for Red October, Glengarry Glen Ross, Malice, The Edge, It's Complicated, Blue Jasmine, Still Alice, Mission Impossible: Rogue Nation, and The Boss Baby among many others.

Baldwin earned a Bachelor of Fine Arts degree from New York University's Tisch School of the Arts in 1994 and has received honorary doctorates from NYU (2010) and Manhattan School of Music (2012). He serves on numerous boards related to the arts, the environment and progressive politics including the Hamptons International Film Festival and the New York Philharmonic. He is also the radio announcer for the New York Philharmonic.

He has authored three books: A Promise to Ourselves, his memoir entitled Nevertheless, and, with Kurt Andersen, the Donald Trump parody You Can't Spell America Without Me.

He is the host of a podcast, Here's the Thing, for WNYC.

Baldwin is married to author and wellness expert Hilaria Thomas Baldwin. They have four children: Carmen, Rafael, Leonardo and Romeo, as well as his eldest, Ireland Baldwin. Baldwin hosts ABC's Match Game, the classic television game show; a portion of his fees are donated to charity through The Hilaria and Alec Baldwin Foundation.

Photo Credit: Marco Vacchi
Event Sponsors
All Theater Programming is supported in part by Ellen Myers, Marders, the Daryl & Steven Roth Foundation, and funding from The Ellen and James S. Marcus Endowment for Musical Programming, The Harold and Mimi Steinberg Charitable Trust, Hess Philanthropic Fund, The Melville Straus Family Endowment, The Schaffner Family Foundation, and Vital Projects Fund, with additional support from Brown Harris Stevens, Saunders & Associates, and public funds provided by Suffolk County.
Become a Sponsor