Hamptons International Film Festival presents SummerDocs Hosted by Alec Baldwin
Maiden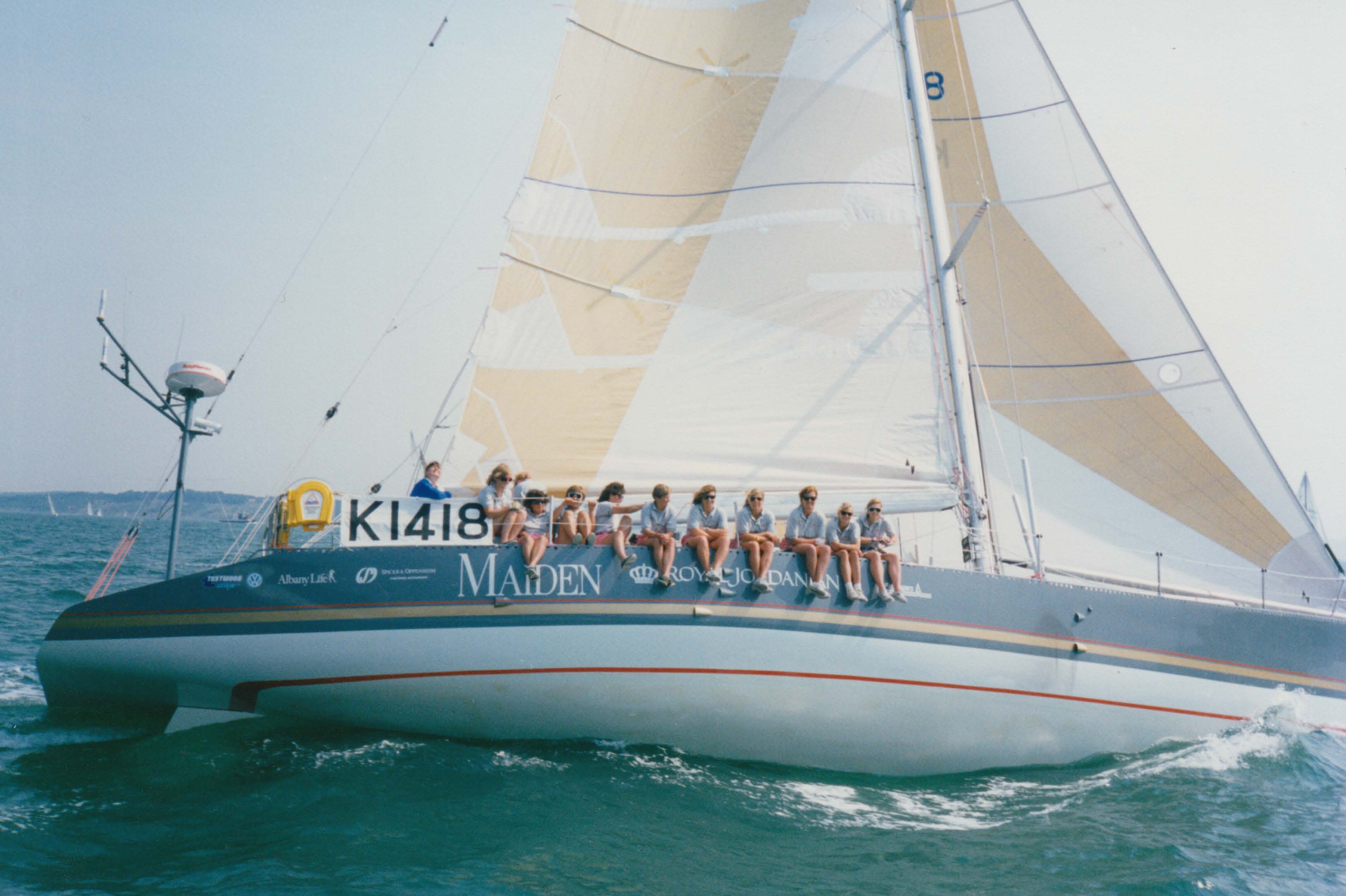 Overview
Alec Baldwin leads conversations with filmmakers and guests, presenting new and groundbreaking documentary films and thought-provoking stories to the East End.
In 1989, the very idea of a competitive all-female sailboat crew was nearly inconceivable to the manly world of open-ocean yacht racing. They'd never make it to the start of the Whitbread Round the World Race, much less survive to the finish. They'd never find funding. They didn't have the strength or skill. They'd die at sea. Did that many professional female sailors even exist?
Tracy Edwards proved them wrong. 24-year-old skipper Edwards, her second-hand racing yacht Maiden, and her seasoned crew not only became the first-ever all-woman challenge to the Whitbread, they proved able competitors in the famously grueling race, besting male crews in their class. By the time they returned to their starting point at Southampton, England, after 32,000 miles of global racing, they had shocked, inspired, and transfixed the sailing world and the British nation. Tracy Edwards was awarded the 1990 Yachtsman of the Year Award, the first woman ever to receive the accolade, and was named a Member of the Order of the British Empire.
Event Sponsors
All Theater Programming is supported in part by Ellen Myers, Marders, the Daryl & Steven Roth Foundation, and funding from The Ellen and James S. Marcus Endowment for Musical Programming, The Harold and Mimi Steinberg Charitable Trust, Hess Philanthropic Fund, The Melville Straus Family Endowment, The Schaffner Family Foundation, and Vital Projects Fund, with additional support from Brown Harris Stevens, Saunders & Associates, and public funds provided by Suffolk County.
Become a Sponsor