GUILD HALL: OFFSITE
Guild Hall & The Clubhouse Present Choir! Choir! Choir! in TRUE COLORS: An Epic Pride Sing-along!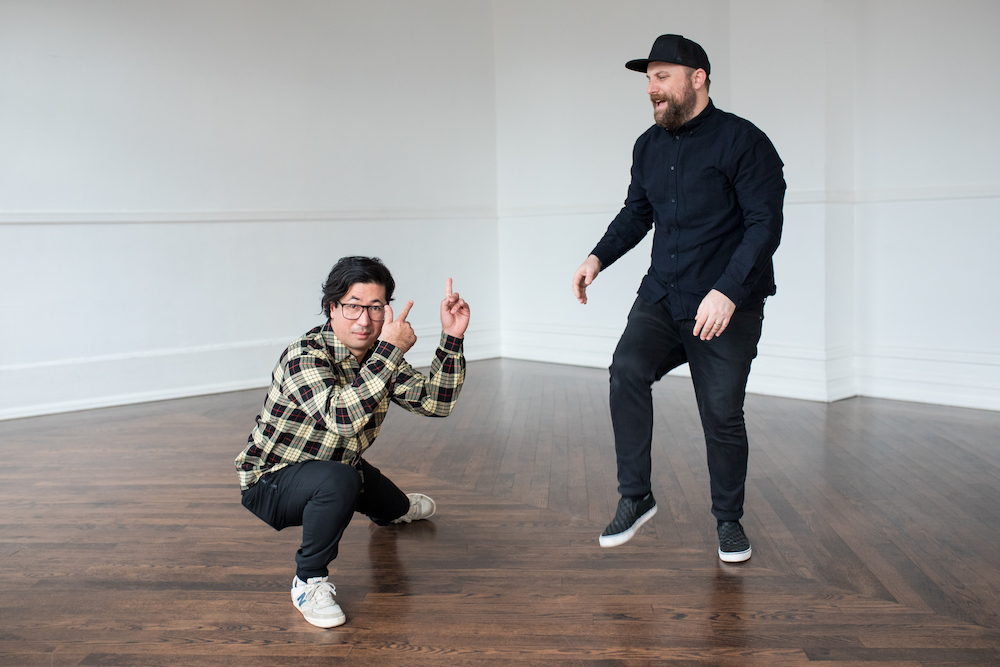 Overview
Choir! Choir! Choir! returns to the Hamptons! They couldn't be more excited to be back in the Hamptons, this time in an OFFSITE collaboration between Guild Hall and The Clubhouse in a program titled, True Colors: An Epic Pride Sing-Along! The program will include hits from LGBTQ+ artists and icons like George Michael, Cher, Madonna, Queen, Dolly Parton, Elton John, Cyndi Lauper, Abba, and more. Get ready to fill the Clubhouse with over 200 voices singing along with Canada's famed singing group.
The bar at The Clubhouse will be open for drinks only.
Choir! Choir! Choir! is a Toronto-based singing group led by creative directors Nobu Adilman and Daveed Goldman. The duo takes a non-traditional approach; there are no auditions, and the audience is the choir. Show up and they'll teach you an original arrangement to a song you love. Founded in 2011, Choir! Choir! Choir! has amassed a dedicated and passionate community of singers and a thriving international fan base on YouTube amassing 10s of millions of views on some of their videos.
The group has performed with renowned artists such as Patti Smith, David Byrne, Rick Astley, Tegan and Sara, and Rufus Wainwright, and onstage at New York's Carnegie Hall and Radio City Music Hall with the likes of Debbie Harry and The Flaming Lips. They've created content for NBC's Jesus Christ Superstar with Hamilton's Brandon Victor Dixon. And they they've performed at the MET in New York for New York Pride and hosted their own float in Toronto Pride. They remembered Canadian music hero, Gord Downie, by performing Grace Too with the surviving members of the Tragically Hip to 10,000 fans in Toronto.
Choir! Choir! Choir! exists to celebrate music and push the boundaries between practice and performance, artist and audience, offering therapeutic benefits with the ultimate side effect: a powerful community
"Choir! Choir! Choir! has fashioned a profound way for people to connect and interact" – The New Yorker
"Choir! Choir! Choir! has grown into a national phenomenon by tapping into a need that people share – and have few opportunities to actually do – joining together, opening their hearts and raising their voices in song."  – CBC
COVID-19 Protocol: For indoor programs, all guests over the age of 12 must provide proof of full vaccination.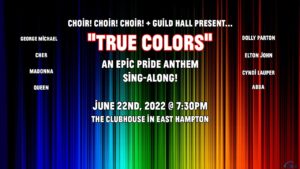 Daveed Goldman and Nobu Adilman (AKA "DaBu")

Daveed Goldman and Nobu Adilman (AKA "DaBu") started Choir! Choir! Choir! as a weekly drop-in singing event in February 2011. Now happening twice weekly at Clinton's Tavern in Toronto and touring internationally, C!C!C! boasts a dedicated and passionate membership of inspired singers from in-and-around Toronto, Canada. They have performed in holes, on hills, and on big stages at the Polaris Music Prize Gala, Carnegie Hall, Radio City Music Hall, Massey Hall, The Juno Awards, Art Gallery of Ontario, Parliament Hill in Ottawa, Luminato Festival and at TEDx Toronto. And they've included guest singers such as Rufus Wainwright, Tegan and Sara, Patti Smith, Bruce Cockburn, Kathleen Edwards, Colin Hay (Men At Work), Joel Plaskett, Sarah Harmer, and Chris Murphy (Sloan).
Event Sponsors
This engagement of Choir! Choir! Choir! is funded through the Mid Atlantic Tours program of Mid Atlantic Arts Foundation with support from the National Endowment for the Arts. 

Theater Programming supported in part by The Schaffner Family Foundation and funding from The Melville Straus Family Endowment. Music Programming is supported in part by The Ellen and James S. Marcus Endowment for Musical Programming.

 
Become a Sponsor