GE Smith presents PORTRAITS
featuring Tommy Emmanuel and Amy Helm produced by Taylor Barton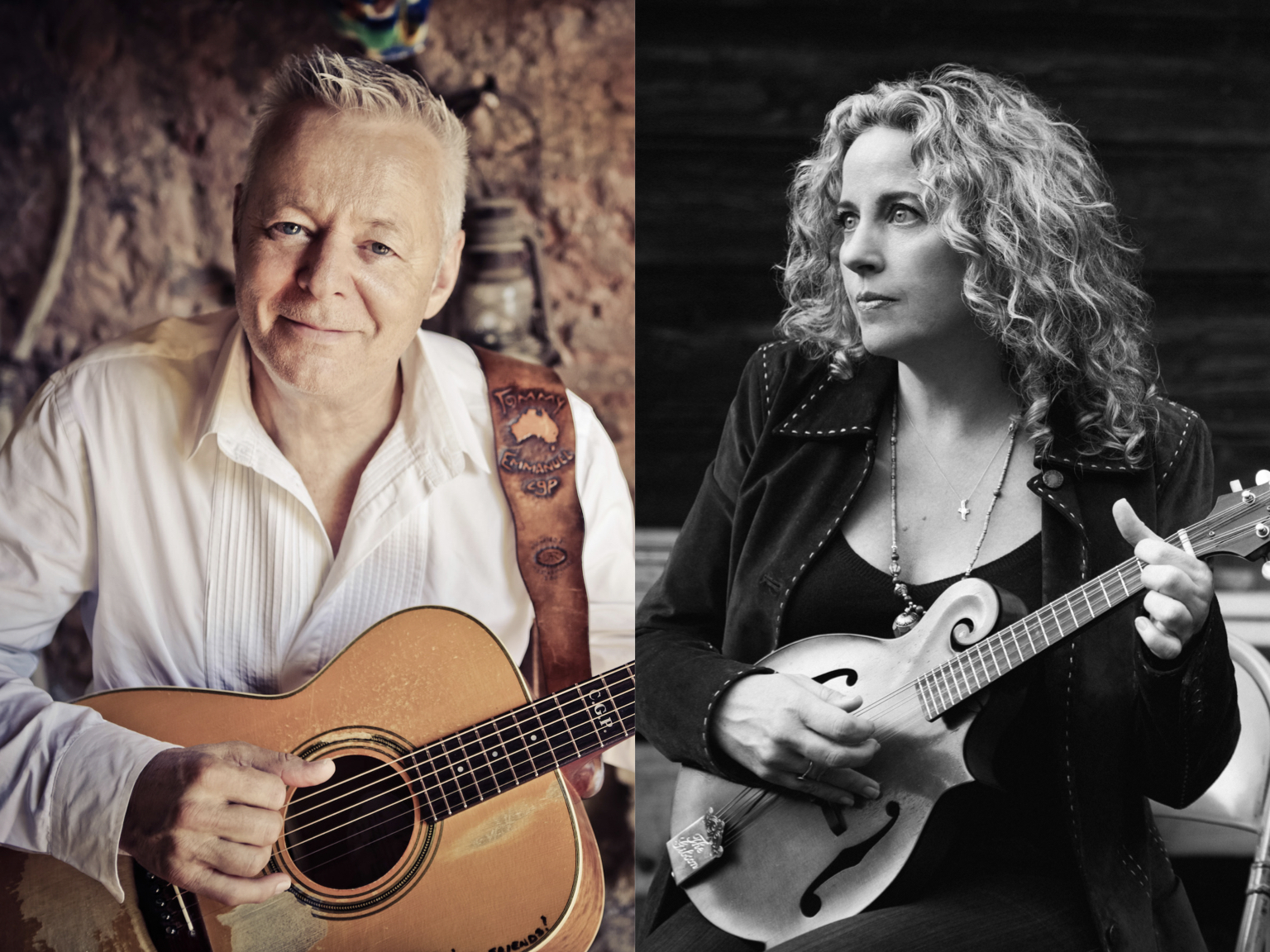 Overview
A musical series with very rare couplings, highlighting conversations, stripped down to the bone, with exclusive artists in a highly intimate setting.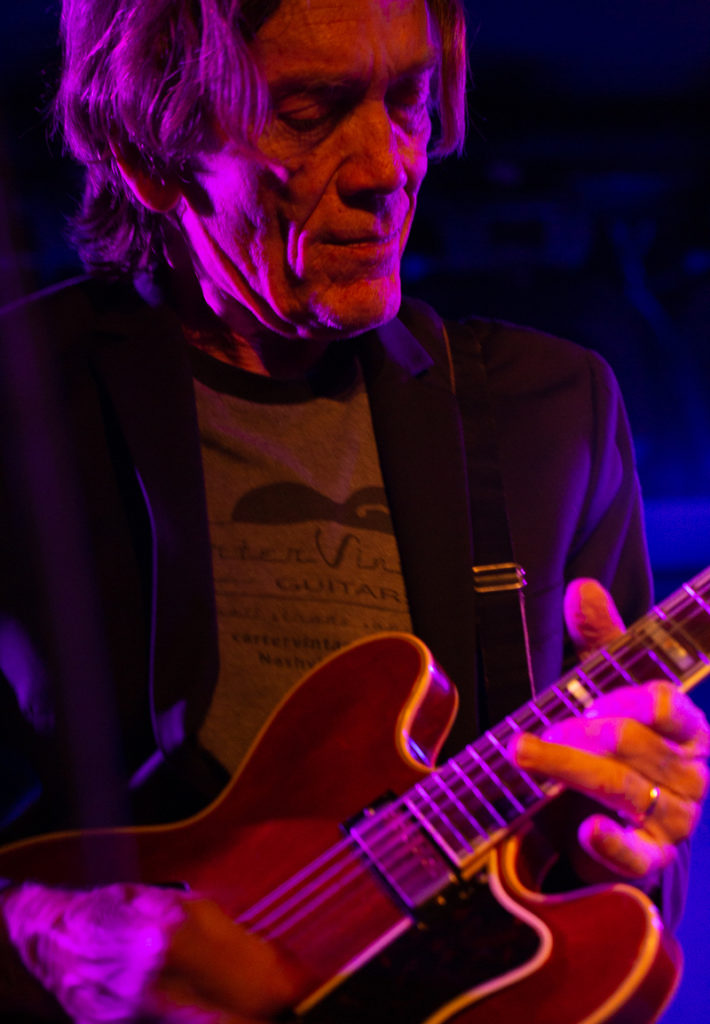 Tommy Emmanuel

"If you like guitar playing, it simply doesn't get any better than Tommy." – Jason Isbell 

Tommy Emmanuel has achieved enough musical milestones to satisfy several lifetimes. Or at least they would if he was the kind of artist who was ever satisfied. At the age of six, he was touring regional Australia with his family band. By 30, he was a rock n' roll lead guitarist burning up stadiums in Europe. At 44, he became one of five people ever named a Certified Guitar Player by his idol, music icon Chet Atkins. Today, he plays hundreds of sold-out shows every year from Nashville to Sydney to London. All the while, Tommy has hungered for what's next. When you're widely acknowledged as the international master of the solo acoustic guitar, what's next is Accomplice One, an album of collaborations with some of the finest singers, songwriters and, yes, guitarists alive today – a list including Jason Isbell, Mark Knopfler, Rodney Crowell, Jerry Douglas, Amanda Shires, Ricky Skaggs, J.D. Simo, David Grisman, Bryan Sutton, Suzy Bogguss and many more. 

Since he and his brother Phil taught themselves to play as toddlers, the guitar has been Tommy's real first language–and he's more articulate on his signature Melbourne-made Maton acoustics than most people are with words. Influenced by the Merle Travis/Chet Atkins fingerstyle of guitar picking, Tommy developed a style of solo guitar playing that encompasses the range of a whole band– covering drums, bass, rhythm and lead guitar and a vocal melody simultaneously. No loop pedals, no overdubs, just one man and ten fingers. While some artists take ten-piece bands on the road and still fill out the sound with backing tracks, Tommy builds a complete sonic world entirely on his own. 

For many players, the technical mastery of the technique would overwhelm the emotion of the music, but not for Tommy. His idols are not just the great players, but also the great pop songwriters and singers–Stevie Wonder, Billy Joel, Paul Simon, The Beatles and their ilk. While thousands of fans have spent years trying to unpack and imitate Tommy's technique, for him it's just the delivery system. His approach is always song and emotion first, his music the embodiment of his soulful spirit, sense of hope and his love for entertaining. 

Which is not to say he dismisses the CGP, the Guitar Player awards, the Grammy nominations, the numerous magazine polls naming him the greatest acoustic guitarist alive. He's grateful for it all, and the incredible journey that's led him to the most invigorating period of his career–six decades into it. For Tommy though, the greatest reward is always the same–to make the next great record, and to see the beaming audience at the next great show. 

"When I was a kid, I wanted to be in show business. Now I just want to be in the happiness business–I make music, you get happy. That's a good job." 

Amy Helm

Amy Helm sought what she calls a "circular sound" for her new album. It's a
well-rounded one, one marked by streaks of Americana, country, blues, and gospel,
and the kinds of four-part harmonies that can burst open a melody and close the
loop of an octave. And sentimentally, it's a sound that represents the feeling of
community.
This Too Shall Light, released ​September 21, 2018 on Yep Roc Records, comprises 10
songs produced by Grammy-winning producer and songwriter Joe Henry. Helm left
her home and comfort zone of Woodstock, NY, choosing ​to record in Los Angeles
within the confines of just a four-day window. The musicians were directed not to
overthink the songs, and Helm herself barely performed any of the selections while
leading up to the recording. As a result, the sessions forced fast musical trust among
the collaborators and yielded the vibrant instrumental improvisations heard
throughout This Too Shall Light.
Although a profound songwriter herself, Helm and Henry jointly arranged a diverse
collection of songs for the record, which range from Rod Stewart's "Mandolin Wind"
to Allen Toussaint's "Freedom for the Stallion" and even the Milk Carton Kids'
"Michigan." The title track in particular, written by Hiss Golden Messenger's MC
Taylor and Josh Kaufman (Josh Ritter, Bob Weir, Craig Finn), ​is a brilliant
summation of the record's sound and spirit. Seemingly a play on the old adage that
"This too shall pass," Helm's voice veers from commanding to supplicating within a
single soulful verse, as she manipulates that message so that light leads throughout
even the darkest of times.
A lifelong musician and music-lover, Helm's parents —The Band's legendary
drummer and singer Levon Helm and singer/songwriter Libby Titus — guided her
training and influences. She later became a founding member of the alt-country
collective Ollabelle and served as a backing musician in her father's Midnight
Ramble Band. And on This Too Shall Light, Helm says that two songs in particular
pay homage to Levon — "The Stones I Throw," a song he released in 1965 with
Levon and the Hawks, and the closing traditional number, an a cappella version of
the hymnal "Gloryland," which was passed from father to daughter.
While This Too Shall Light is only Helm's second album under her own name, it
serves as a comprehensive portrait covering her life's journeys and recoveries;
They're the stories that, no matter where they take her, seem to end and begin in the
same place like a circle

Taylor Barton & GE Smith

Taylor Barton (Producer) and GE Smith ( Host of Portraits ) have been writing and performing together for 30 years.  Smith is known for his amazing career as sideman to Hall & 0ates, Bob Dylan and Roger Waters. He held tenure at Saturday Night live from 85'-95'. He hosted  History of the Electric Guitar for PBS, led many radio shows for Smithsonian on NPR and has played with just about every musician out there. He was bandleader for Dylan's 30 anniversary at MSG, backing the beloved George Harrison, Tom Petty and more. They return for their third season at Guild Hall. https://gesmithmusic.com/about/ 

Taylor Barton has created a distinctive body of work and has earned many awards that established her as the distinguished songwriter she is today.  Barton has produced over fifty events worldwide, most notably Summerstage Gala at Central Park and four seasons of PORTRAITS featuring A-listers from The Avett Brothers to Dawes. Rolling Stone calls Barton beguiling and says, "she writes of beauty and grace in a sullied world."  Smith and Barton will be appearing at many venues in 2019 and 2020. www.taylorbarton.com
Event Sponsors
All Theater Programming is supported in part by Ellen Myers, Marders, the Daryl & Steven Roth Foundation, and funding from The Ellen and James S. Marcus Endowment for Musical Programming, The Harold and Mimi Steinberg Charitable Trust, Hess Philanthropic Fund, The Melville Straus Family Endowment, The Schaffner Family Foundation, and Vital Projects Fund, with additional support from Brown Harris Stevens, Saunders & Associates, and public funds provided by Suffolk County. All Musical Programming supported in part by The Ellen and James S. Marcus Endowment for Musical Programming.
Become a Sponsor