Gallery Talk with Yung Jake, Tripoli Patterson (Gallery Owner), & Katherine McMahon (ARTNews)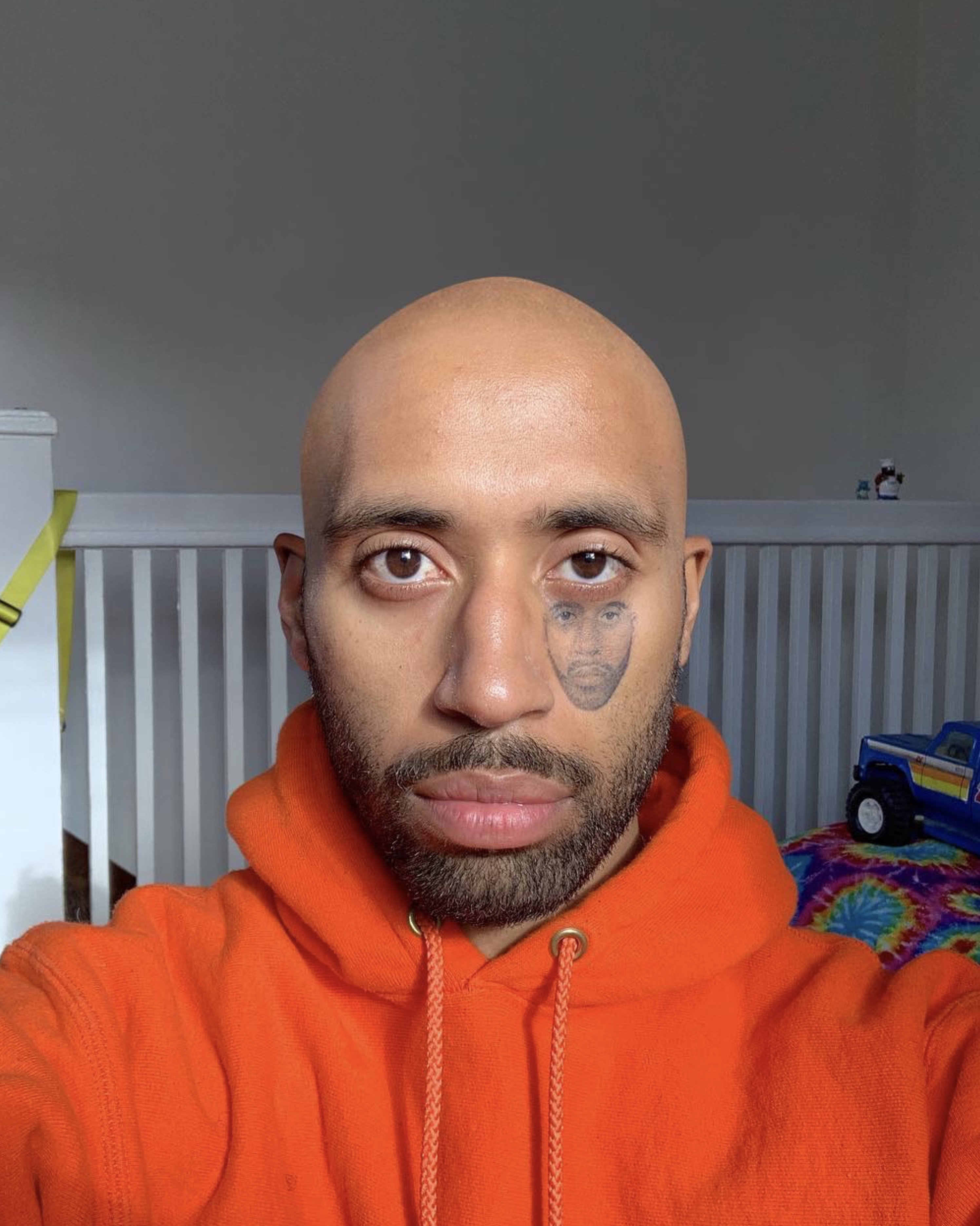 Overview
For the exhibition, cartoons, the artist Yung Jake has created a new body of work related to the narrative and characters in his animated stories. The storyline in Jake's animations revolves around a character named Kelvin. The plot is shaped into various vignettes about the environment, culture and the society in which Kelvin lives. In the Moran and Spiga Galleries, elements of Jake's cartoon will be displayed in various formats including videos, drawings, and an immersive installation.
Yung Jake

Artist

Yung Jake is a multi-platform creator who fuses the digital and physical worlds in visual artworks, rap videos, apps and digital art made for the internet. His mediums have ranged from found and fabricated metal "combines" to video installations that reflect on pop culture, social media, consumerism, and the internet. In his "combines," Yung Jake digitally distorts characters from cartoons and video games, as well as images of consumer products, creating twisted, elongated shapes rendered on metal. Well known for his emoji portraits, Yung Jake produces likenesses of celebrities and internet personalities in the form of pointillist portraits generated using his app, emoji.ink. The artist's continuously evolving toolkit of internet content, combined with personal and lyrical ideas on mass culture and the internet, is a response to the ubiquity of online life and mediated experiences.

Born in Sag Harbor and raised in Bali, New Zealand, and Bridgehampton, NY, Yung Jake was established on the internet in 2011 and received his BFA from California Institute of the Arts in 2012. He has had eleven solo exhibitions since 2014, including several shows with Steve Turner, Los Angeles, a project at Art Berlin Contemporary, Berlin, and two exhibitions at Tripoli Gallery, Southampton, NY. His artwork has been included in more than 20 group shows, and featured at venues such as Sundance Film Festival, and in performances throughout Los Angeles, including Hammer Museum, REDCAT, MOCA, The Getty Center, and in New York at The Museum of Modern Art. Yung Jake exhibited in Finland in 2017 at Museum of Contemporary Art Kiasma, Helsinki, and in China at OCAT Shanghai with KADIST San Francisco in 2018.

Tripoli Patterson

Since 2005 Tripoli Patterson has organized, produced and curated contemporary art shows in various innovative locations around the East End of Long Island and New York City.

Tripoli Gallery Southampton, founded in 2009 as The Tripoli Gallery of Contemporary Art, has been serving as a dynamic platform for artistic dialogue between local and international artists and the East End community since its inception. 

Trip believes that each exhibition he curates acts as a frozen moment of those artists' history - recorded, preserved, and globalized into perpetuity.

Katherine McMahon

Katherine McMahon is an artist whose primary subject matter is portraiture. Formerly the Creative Director and photography/writing contributor at ARTnews, she is now based in East Hampton, New York. Her work often explores society's relationship to imagery and portraiture through the channels of pop culture and social media. Her work ruminates on how these projections shape our understanding of the self and our interpretation of the outside world. She has shown with SITE: Brooklyn, Anna Kaplan Contemporary, and most recently mounted her paintings in the windows of the Silver Lining Diner in Southampton, NY. 
Event Sponsors
All Museum Programming supported in part by Crozier Fine Arts, Hess Philanthropic Fund, The Lorenzo and Mary Woodhouse Trust, The Melville Straus Family Endowment, Vital Projects Fund, and public funds provided by New York State Council on the Arts with the support of Governor Andrew M. Cuomo and the New York State Legislature, and Suffolk County. Free admission is generously funded by BNB Bank and Landscape Details. Lead Sponsor: Beth Rudin DeWoody.
Media Sponsor: Hamptons Art Hub. Special thanks to Tripoli Gallery.
Become a Sponsor