Syd Solomon
Concealed and Revealed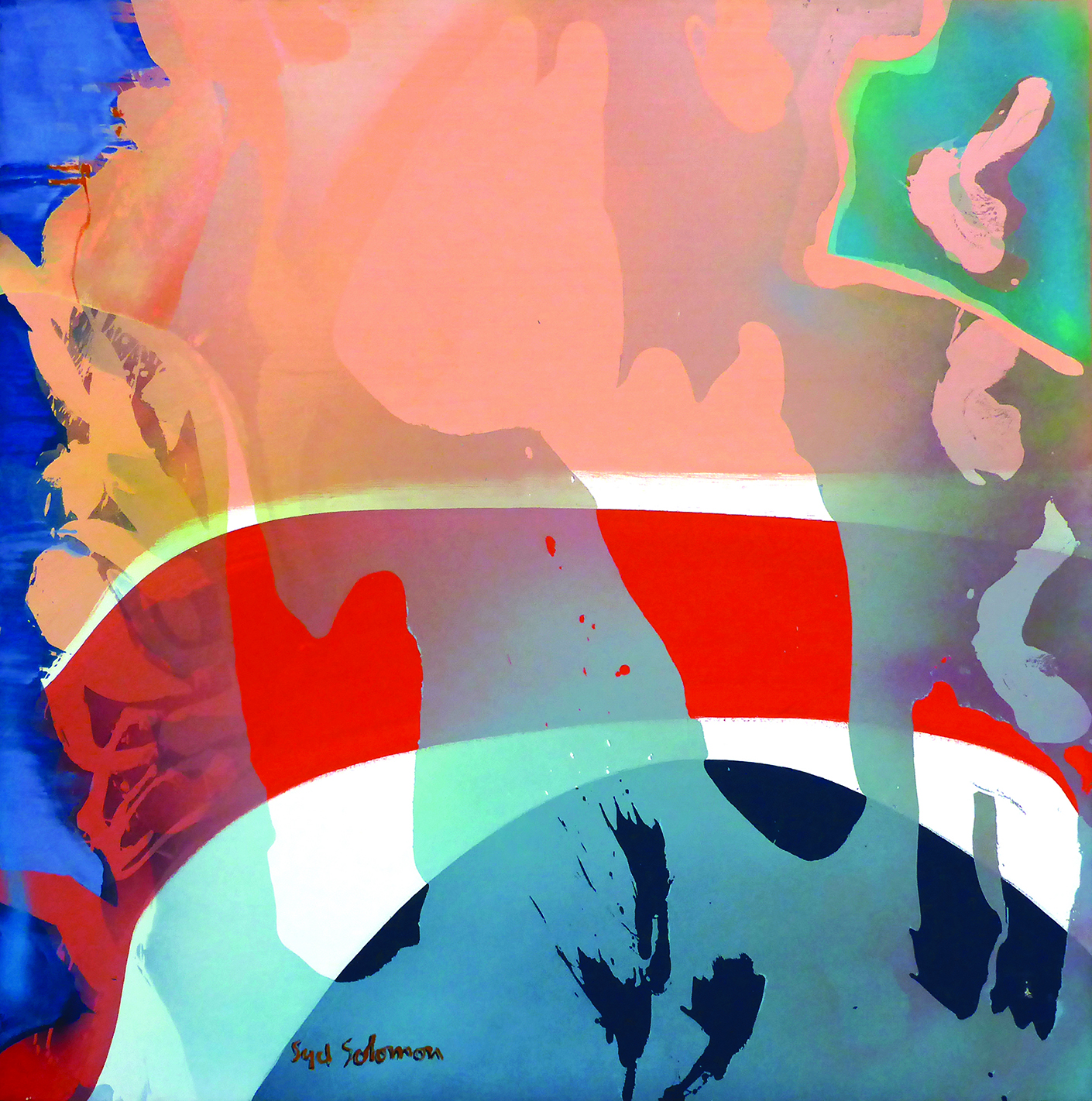 Overview
Moran Gallery
Private Member Reception – October 20, 2018
Gallery Talk with Mike Solomon – October 21, 2018
Lecture with Gail Levin, Ph.D – Novermber 3, 2018
The late painter Syd Solomon once described himself as an "Abstract Impressionist" alluding to the fact that his work infused Impressionism into the processes, scale and concepts of Abstract Expressionism. While his paintings have often been framed as an extension of Abstract Expressionism, a current cataloging project of Solomon's archives has revealed new information about the singular artist and his milieu. The exhibition Concealed and Revealed, coming to Guild Hall in October 2018, is the first to examine Solomon's work through the lens of his personal archive. For example, the artist worked as a camoufleur (a person who designs and implements military camouflage) during WWII, but just how expert Solomon was in this field, and more significantly, how this exceptional skill came to inform the development of his painting techniques is just now being understood. After returning from the Western Front at the end of the war with five Bronze Stars, Solomon joined a coterie of artists whose wartime experience undoubtedly transformed their art.
Additionally, the archive uncovers that Solomon's high school training in "technical arts" and lettering led to early work in advertising, creating signs and promotions for stores, ads for newspapers, magazines and brochures, and political campaigns. Like his close colleague James Brooks, the influence of typography becomes a significant factor in his latter brushwork, calligraphy, handwriting and other gestural aspects of his paintings.
These discoveries and more allow us to see Solomon's achievements in a new and more accurate way, leading us to understand layers of his work not previously or totally appreciated. Concealed and Revealed is presented in partnership with the Estate of Syd Solomon and accompanied by a 96-page exhibition catalogue with essays by Michael Auping, George S. Bolge, Gail Levin, and the artist's son Mike Solomon.
This exhibition is organized by the Estate of Syd Solomon
Event Sponsors
All Museum Programming supported in part by Crozier Fine Arts, Gerry Charitable Trust, The Lorenzo and Mary Woodhouse Trust, The Melville Straus Family Endowment, The Robert David Lion Gardiner Foundation, and public funds provided by Suffolk County. Free Admission sponsored by:
Become a Sponsor