Cuban Salsa with Jaime Ruiz // Clases de Salsa Cubana con Jaime Ruiz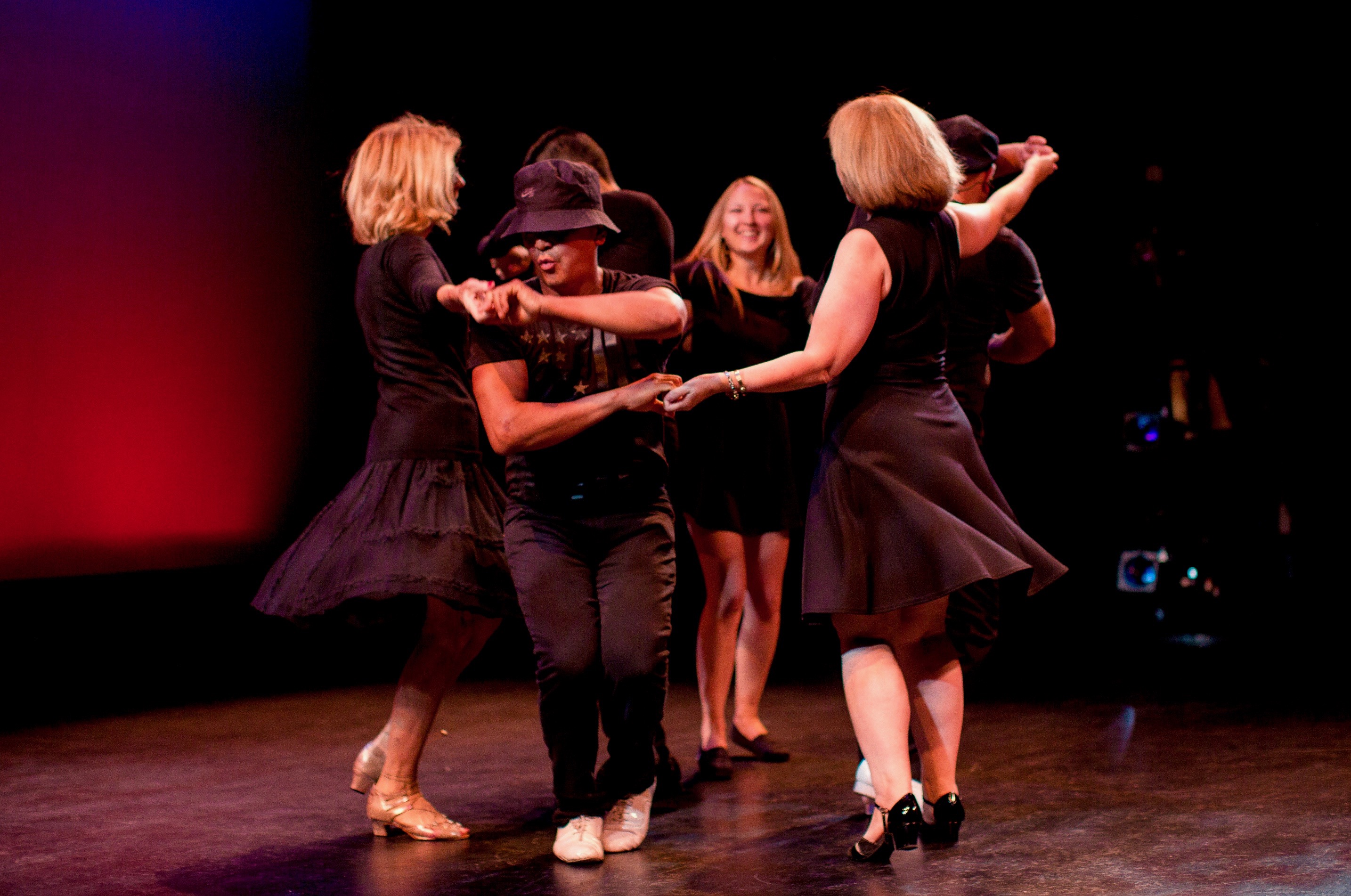 Overview
Drop-in to a single class here
This is a beginner's course aimed at introducing you to the key principles and moves of Cuban Salsa.  It is not necessary to come with a partner as the first part of the class will be about learning the steps.  Following that we will work in pairs to apply the steps to dancing in couples.
Put on your dancing shoes and get ready to salsa.
The course will be led by certified instructor Jaime who trained at the famous Mangosta Academy in Chile.  Jaime was also part of a professional dance troupe in Chile in the 1980's where he performed Jazz, Hip Hop and Contemporary dance as well as Salsa with Many Castro (a winner of America's Got Talent who now resides in California).  Jaime has been teaching Cuban Salsa for over 10 years.
The initiative is a collaboration between Jaime Ruiz, Guild Hall, the Southampton Cultural Center and OLA.
---
Este es un curso para principiantes diseñado para presentarles los principios y pasos de Salsa Cubana. 
No es necesario ir con un compañero como la primera parte de la clase será sobre aprender los pasos.  Siguiendo esto, trabajáramos juntos por aplicarlo aprendido a bailar en parejas. Póngase sus zapatos de baile y venga bailar.
La clase será dirigida por Jaime Ruiz.  El es un maestro certificado de Salsa Cubana.  Jaime estudió la danza en la famosa Academia Mangosta en Santiago, Chile.  También fue parte de una compañía de danza profesional donde realizó  Jazz, Hip Hop y Danza Contemporánea tanto como Salsa con Many Castro (Ganador de America's Got Talent que vive ahora en California). Jaime ha estado enseñando Salsa Cubana por más de 10 anos.
Este curso es una colaboración entre Jaime Ruiz, Guild Hall, the Southampton Cultural Center y OLA
Jaime Ruiz

Jaime Ruiz has been a student of dance for over 30 years.  He belonged to two professional Dance Troupes in Chile in the 1980s: Ballet Famosos and Abaraxas jr. He performed regularly with them on Channel 13 programs 'Sabados Guigantes' and 'Exito'.

Jaime studied Jazz, Hip Hop and Contemporary dance as well as Salsa at the Tramaz Academy in Santiago, Chile.   He got his certificate in Cuban Salsa from the famous Mangosta Academy in Santiago.

He has been teaching  Cuban Salsa for the past 12 years.
Event Sponsors
All Education Programming supported by The Patti Kenner Arts Education Fellowship, with additional funding by an anonymous donor, Kate W. Cassidy Foundation, Lewis B. and Dorothy Cullman Endowment Fund, and The Melville Straus Family Endowment.
Become a Sponsor