CREATIVE LAB: Mary Boochever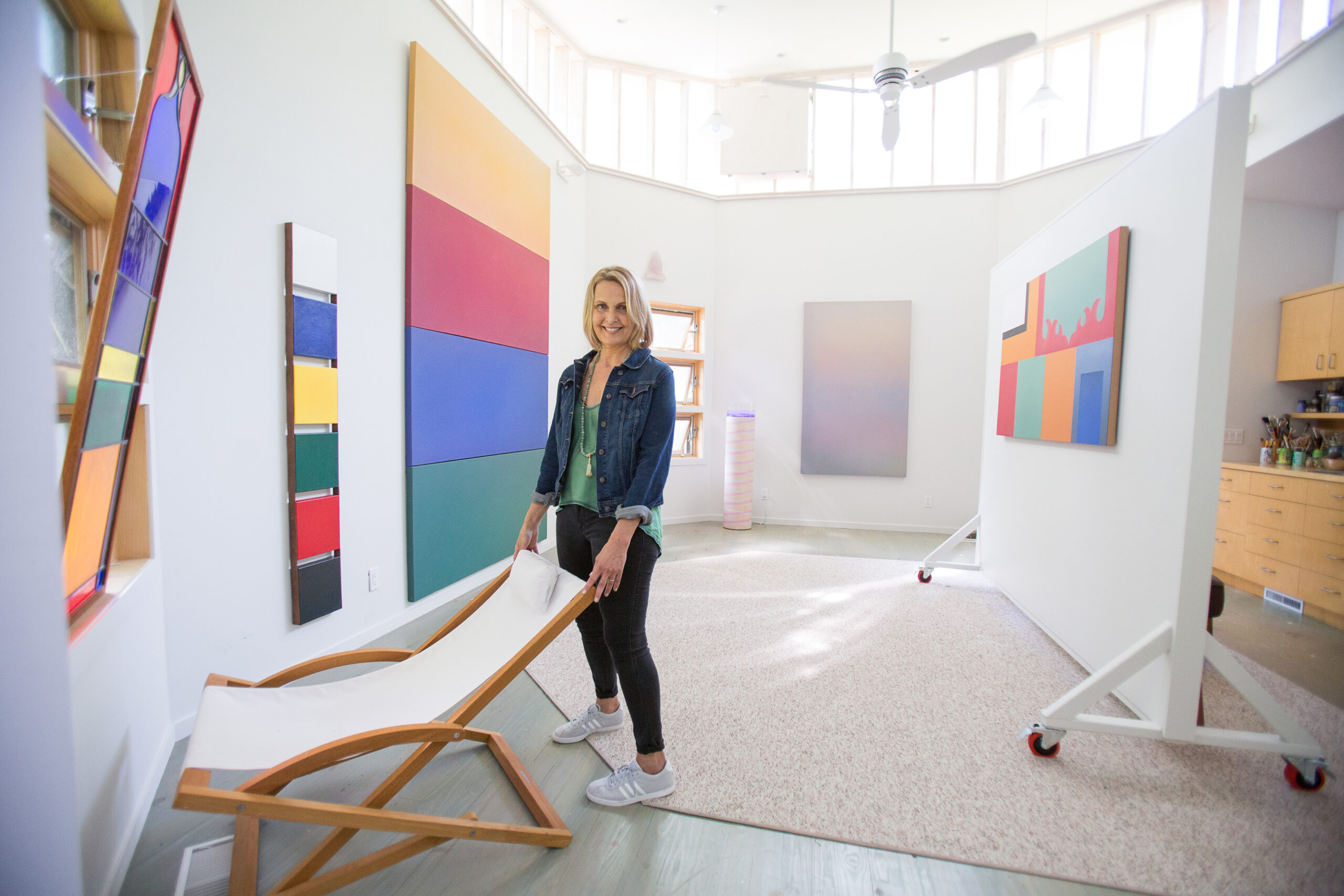 Overview
CREATIVE LAB is a series of interdisciplinary workshops designed and led by Guild Hall's Visiting, Exhibiting, and Resident artists. Each CREATIVE LAB invites participants to learn about an artist's practice through an open lecture and a participatory workshop.
This month's LAB is led by artist and 2019 GH Artist Member Exhibition winner Mary Boochever. In developing her own color language, Boochever has explored sources as diverse as Kabbalah and Goethe's Color Theory. The LAB will include a tour of the artist's current Guild Hall exhibition, Mary Boochever: Chart of the Inner Warp, and an exploration of practice through introductory Tai chi / Qi Gong movements and a collective color knowledge experience.
CREATIVE LAB is held in Guild Hall's Boots Lamb Education Center. Participants are asked to enter the building through the door on Pondview Lane.
Mary Boochever

In developing her own color language, Mary Boochever has explored sources as diverse as the Kabala and Goethe's Color Theory. Boochever's paintings, sculptures, and installations draw the viewer into the immediacy of the color experience. Born into a Washington, D.C., Foreign Service family in 1954, she later studied at the Akademie der Bildenden Künste in Munich, Germany, under Mac Zimmerman, Günther Fruhtrunk, and Paul Meyer-Speer. Relocating to New York City in 1978, she taught at the School of Visual Arts and guest-lectured at Yale University. After moving to Long Island in 1993 she taught at Suffolk Community College in Riverhead and Lacoste School of the Arts in France. The artist has shown extensively in galleries and museums in the U.S. and Europe. She currently lives and works in Sag Harbor, New York.

Photo: Tanya Mallott
Event Sponsors
Guild Hall's Learning + New Works programs are made possible by the New York State Council on the Arts with the support of the Office of the Governor and the New York State Legislature.

Additional major support comes from The Patti Kenner Arts Education Fellowship, the Lewis B. and Dorothy Cullman Endowment Fund, and The Melville Straus Family Endowment. 
Become a Sponsor