Guild Hall Community Social & Spooky Silent Dance Party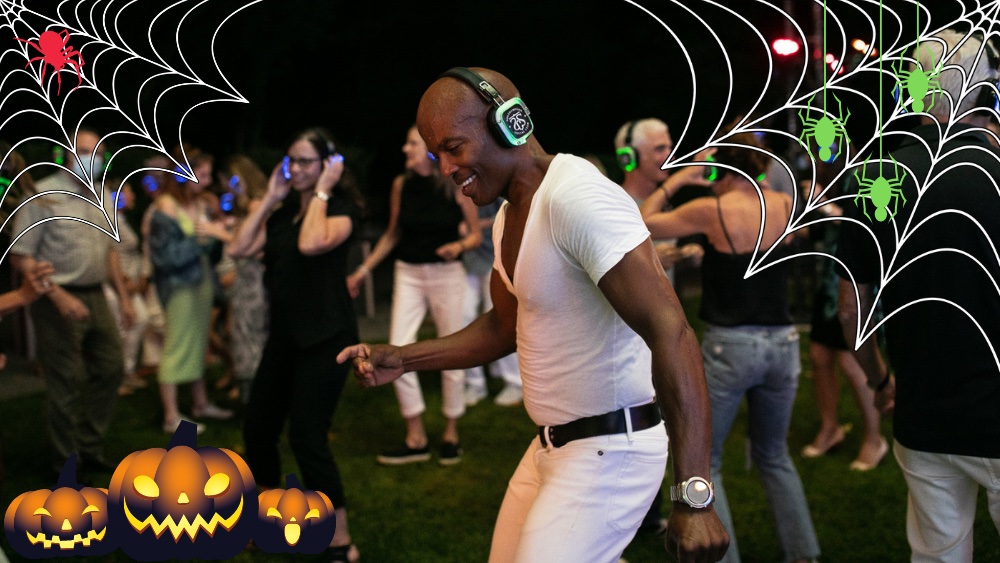 Overview
Get geared up for Halloween as Guild Hall continues their offsite programming at LTV Studios on Saturday, October 22 with a Community Social, Business Networking event, and a spooky Silent Dance Party. Doors will open at 6PM for mingling and sampling of Kidd Squid beer along with light bites, and the festivities will continue from 7-10PM with a Quiet Events Silent Dance Party and a 360 degree video booth.
COSTUMES ARE ENCOURAGED. For this pre-Halloween fête, we hope you will get into the "spirit" and come in a creative costume. PrizeS will be awarded for the most artful!
Don't miss the social event of the fall!
Chairs
Amy Kirwin, Guild Hall
Rory McEvoy, Kidd Squid
Co-Chairs
Robin Brown, Humanitarian
Michael Clark, LTV
Brandon Hoy, Roberta's
Alexis Krisel & Kye Vatash, 'Lil Birdie
Jessica Mackin-Cipro, James Lane Post
Mary Slattery, Corcoran
Jesse Warren, Tenet
Annie Washburn, East Hampton Kitchen