BENEFIT EVENT
Clothesline Art Sale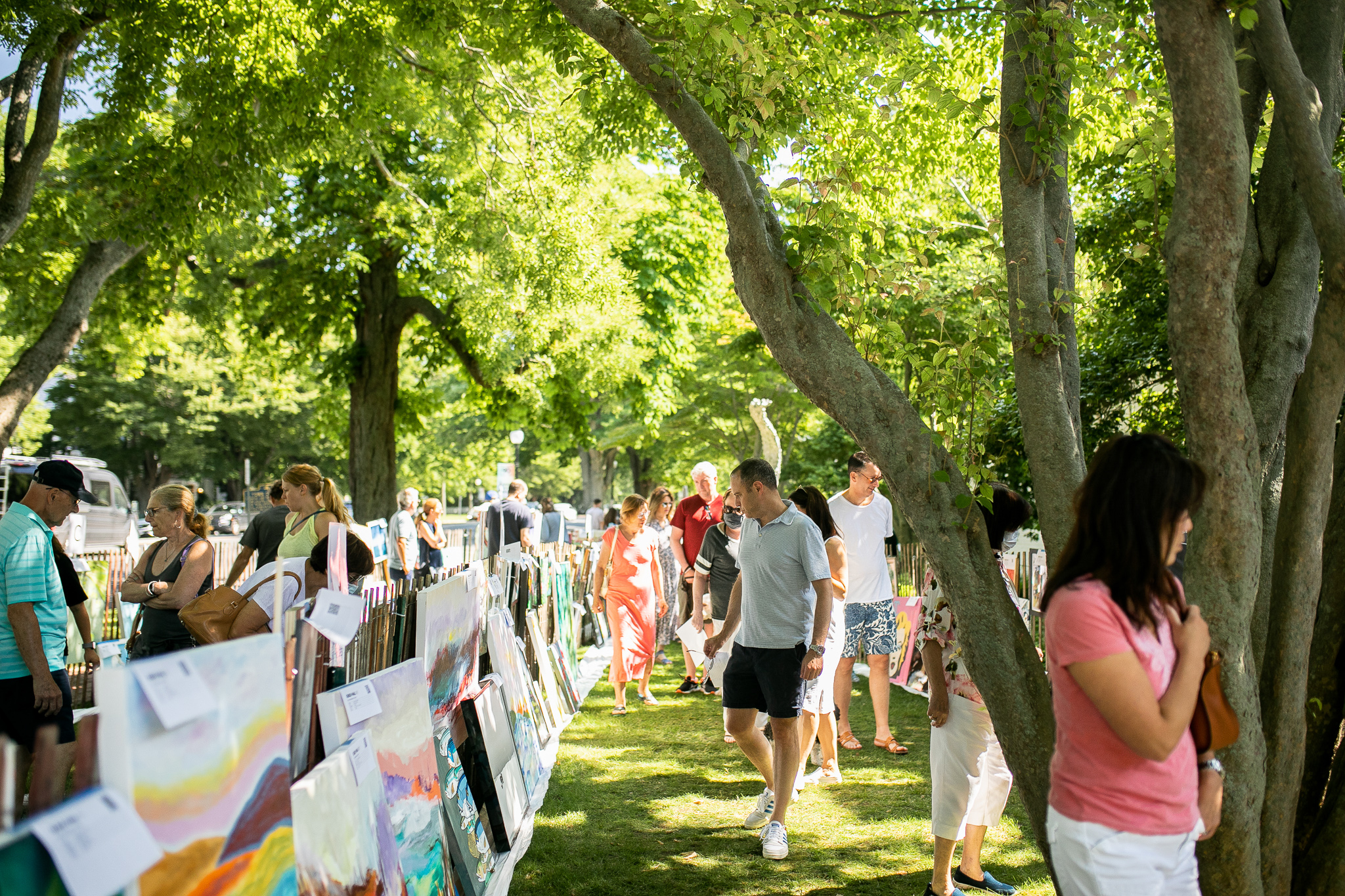 Overview
Clothesline is one of the most beloved and affordable art traditions in the Hamptons since its inception in 1946. For 77 years, it has provided accessible artwork to the community, while supporting the local artists who thrive here. Throughout our history, great artists such as Alfonso Ossorio, James Brooks, John Little, Jackson Pollock, Lee Krasner, and Elaine and Willem de Kooning have shared their talents to support Guild Hall in this unique annual fundraising effort.
Over 300 artists enter the sale each year and art lovers everywhere flock to Guild Hall looking for their next masterpiece. Works range in price from $75 to $5,000 with all proceeds split 50/50 between the artist and Guild Hall.
Please check back for artist registration info. To request information when available, email info@guildhall.org.
---
HOW TO VISIT:

– The event will be held on Saturday, July 22 from 9 am-2 pm. In the event of rain, the sale will take place on Sunday, July 23 during the same hours.
– Please make sure to bring a phone that has internet access or cellular data in order to purchase art. 
– Please be prepared to show your receipt upon exiting the sale. 
– This event will be held entirely outside. 
– Please DO NOT attend if you or any member of your party have:
     – knowingly been in close or proximate contact in the past 14 days with anyone who has tested positive for COVID-19 or who has or has symptoms of COVID-19
     – have tested positive for COVID-19 in the past 10 days
     – or have experienced any symptoms of COVID-19 in the past 10 days