BENEFIT EVENT
CLOTHESLINE ART SALE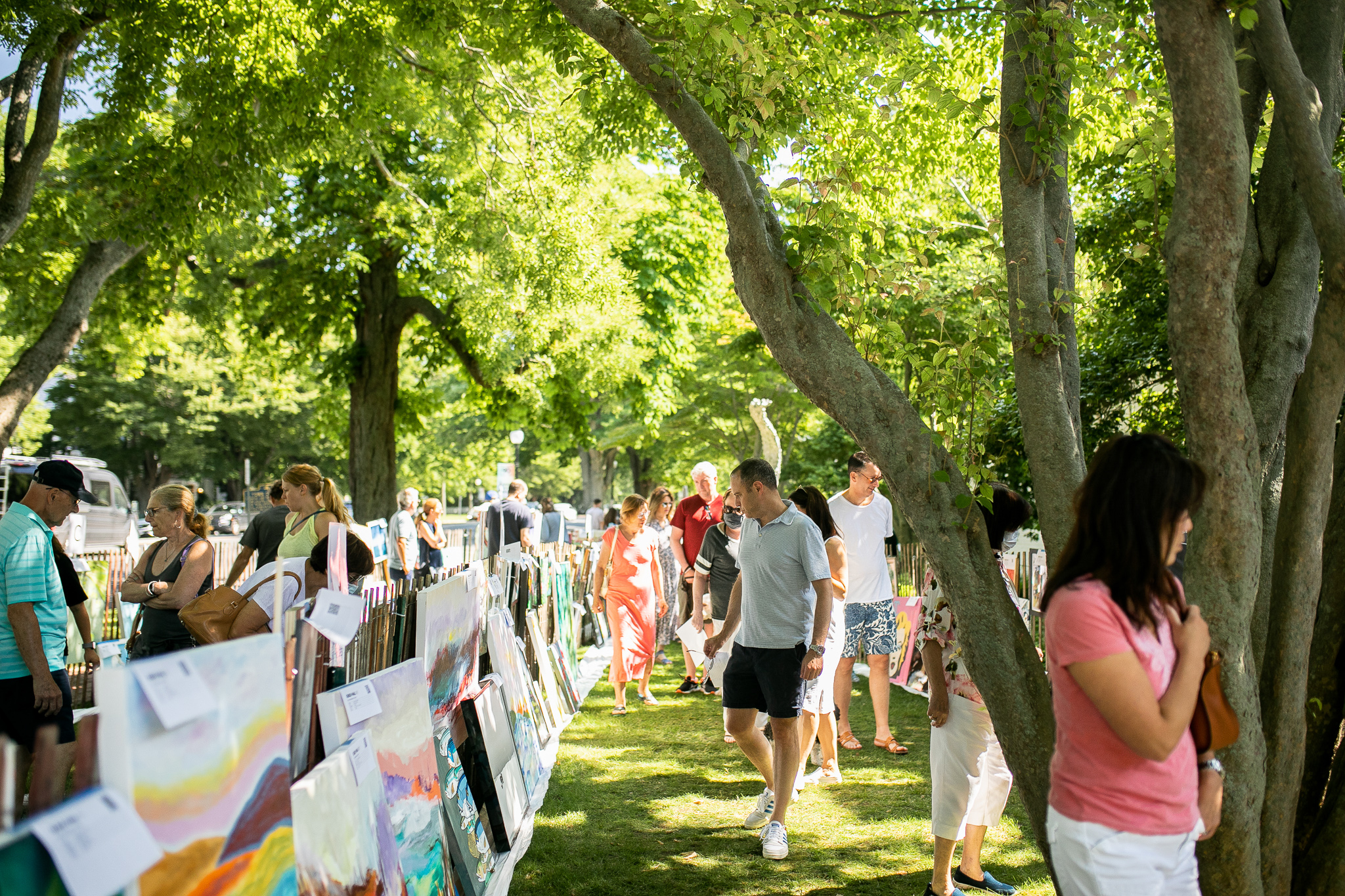 Overview
The Clothesline Art Sale is one of the most beloved and affordable art traditions in the Hamptons since its inception in 1946. For 76 years, it has provided accessible artwork to the community, while supporting the local artists who thrive here. Throughout our history, great artists such as Alfonso Ossorio, James Brooks, John Little, Jackson Pollock, Lee Krasner, and Elaine and Willem de Kooning have shared their talents to support Guild Hall in this unique annual fundraising effort.Over 300 artists enter the sale each year, and art lovers everywhere flock to Guild Hall looking for their next masterpiece. Works range in price from $75 to $3,500, with all proceeds split 50/50 between the artist and Guild Hall.
The 2023 Clothesline Art Sale is dedicated in memory of Barbara McClancy, a longtime volunteer who was the heart and soul of this event.
---
ARTIST REGISTRATION LINK: https://give.guildhall.org/clothesline-registration
Artist Registration Guidelines*
We accept a maximum of three (3) pieces per artist, priced anywhere between $75 to $3,500.
Works must be no larger than 45" X 45", including the frame.
At least one piece should be priced at $500 or less. Please keep in mind when pricing your pieces that one of the great features of this sale is the accessibility of affordable artwork to the local community.
Registration deadline is 6/30/23.
*Please review the full Registration Guidelines by clicking HERE.
Visit the registration link for additional information. Email info@guildhall.org with any questions.
---
HOW TO VISIT:

– The event will be held at Guild Hall on Saturday, July 22 from 9 am-2 pm. In the event of rain, the sale will take place on Sunday, July 23 during the same hours.
– Please make sure to bring a phone that has internet access or cellular data in order to purchase art. 
– Please be prepared to show your receipt upon exiting the sale. 
– This event will be held entirely outside.