Education Corridor Artist
Aubrey Roemer: Blue it!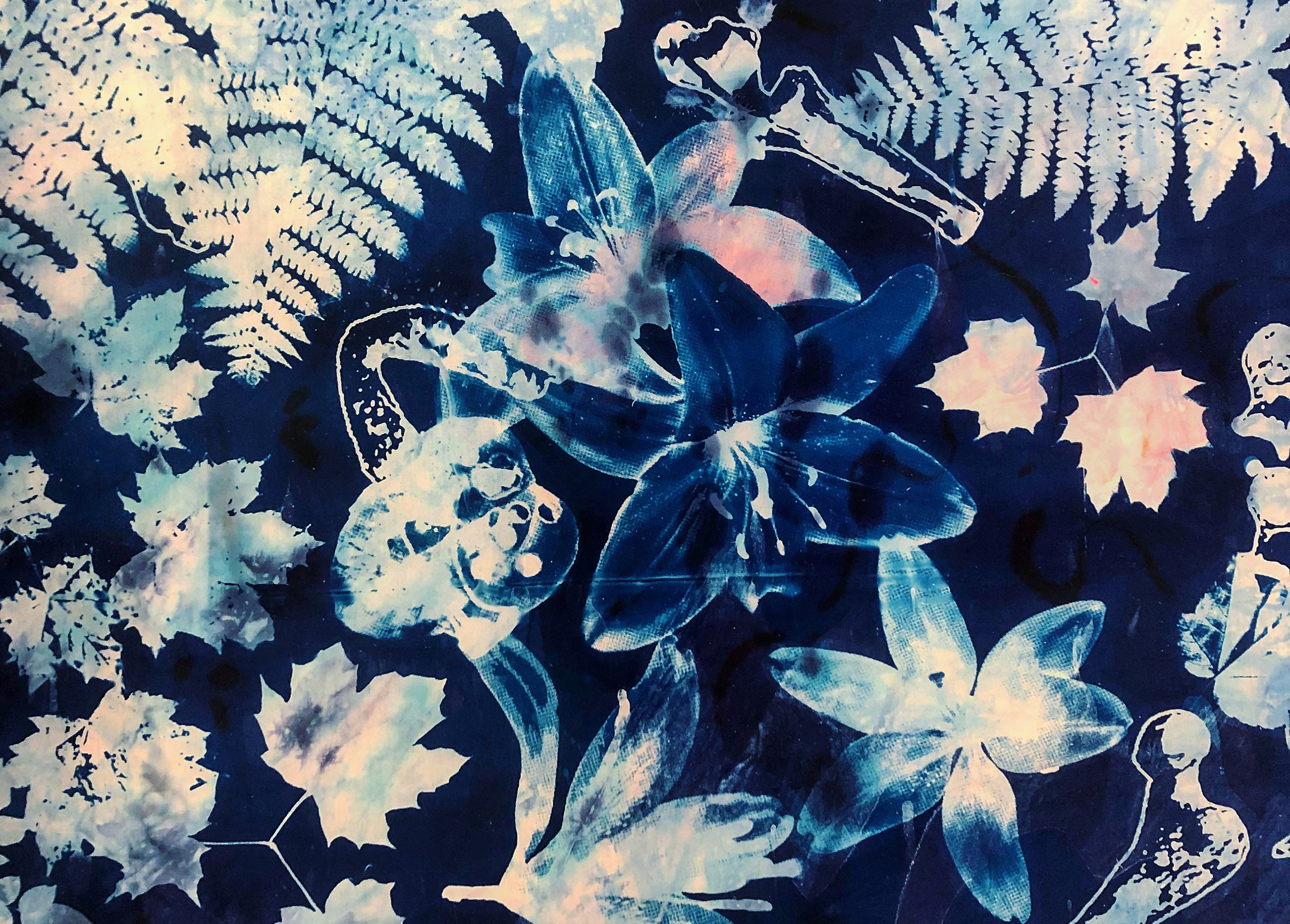 Overview
Roemer's mural project Blue It! draws attention to the health of the intricate waterways surrounding the East End. This three-part project began with a public beach clean-up in partnership with The Surfrider Foundation, which took place at Main Beach in East Hampton on October 20 from 11am-1pm. Materials collected on the beach will be used to expose silhouette imagery onto recycled fabric in the rich blue cyanotype process. The printed fabric created at the beach will contribute to a larger collection of cyanotypes created by Roemer and used in a 30-foot mural in the Guild Hall Education Corridor. Altogether, these blue images will amass themselves like the sea, which upon closer examination, will reveal the human-created waste that pollutes it.
*Beach Clean-Up in partnership with The Surfrider Foundation
*Additional support and fabric donations from the East Hampton Ladies Village Improvement Society.
Curated by Casey Dalene, Registrar/Curatorial Assistant/Lewis B. Cullman Associate for Museum Education