Art Break
with Maria Lavezzo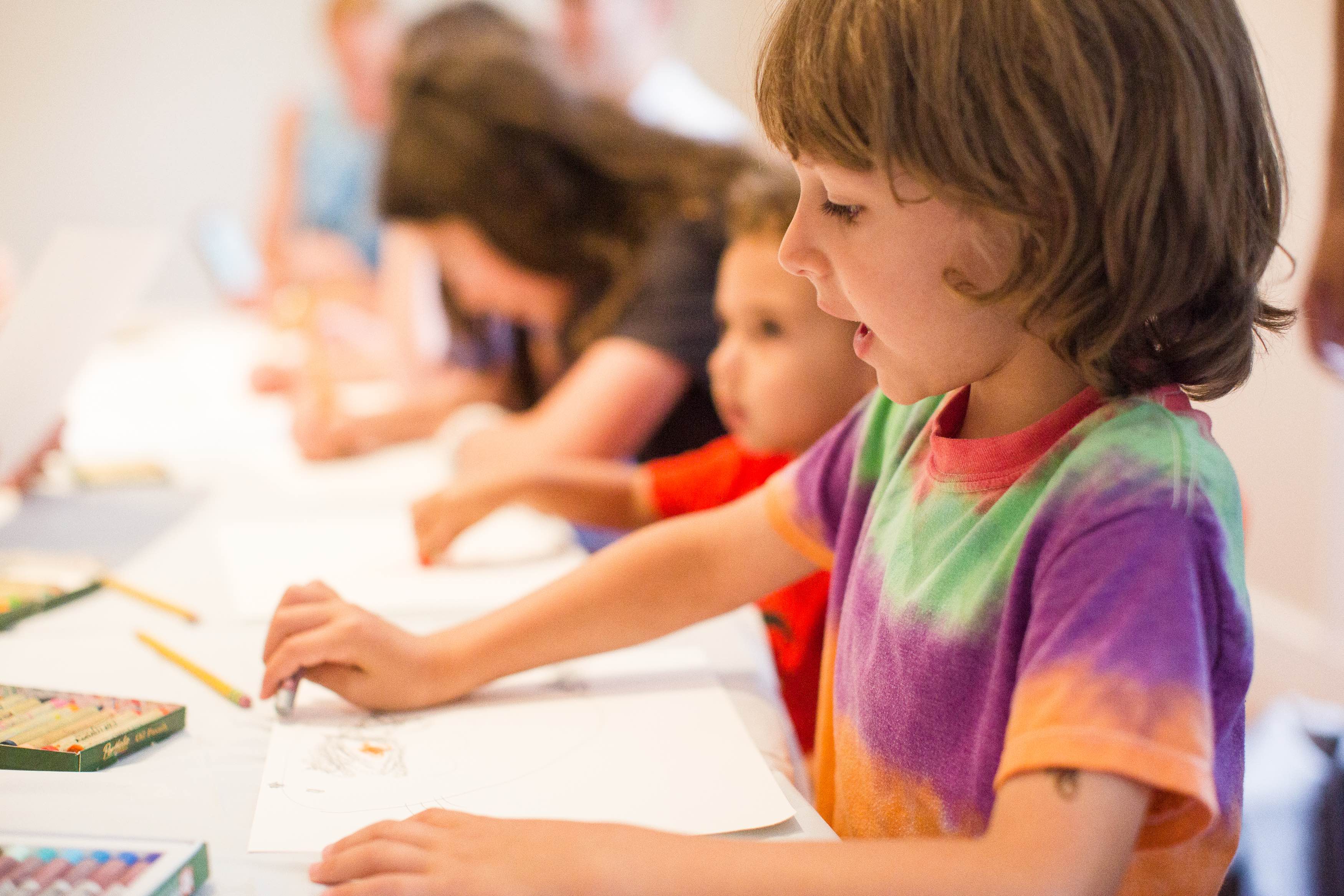 Overview
Guild Hall invites you into the studios of our closest artist friends and supporters for a weekly art break. Utilizing simple materials found at home, learners of all ages will explore new ways of bringing creativity into their everyday by virtually visiting and creating with an East End artist.  
In this episode, join artist Maria Lavezzo and her family to create a macrame feather & seashell mobile. 
Needed Materials: 
Twisted Cotton String
Fabric Glue
Pet Brush & Comb
Scissors
Branch, drift wood, etc.
Cotton String
10 sea shells
*This material list replicates the exact objects Maria will use. It is welcomed and encouraged to find substitute materials you have at home. 
If you post your art to social media, be sure to hashtag it with #GHARTBREAK
Maria Lavezzo

Born and raised in Argentina, Maria Lavezzo is founder of Studio la Maria. East's art director. She studied at Buenos Aires University and moved to New York after falling in love with her husband, Santi on a plane from Buenos Aires to JFK for what was supposed to be a one-week vacation. After a brief stint in the fashion industry, Maria launched her own design studio, specializing in web design, mobile, e-commerce and digital strategy, as well as print identity, branding and renderings. Maria's work is shaped by her own diverse cultural background and inspired by the idea that creativity is an infinite process that arises organically from a willingness to improvise. She enjoys experimenting through the process of creation, pushing boundaries and resulting in a style that is constantly unique, new and exciting. When not designing, Maria is mom to Rosa and Milla. Her favorite moment of any year is lying in the sun on the beach with Santi and her girls, listening to the rhythm of the crashing waves.
Event Sponsors
All Education Programming supported by The Patti Kenner Arts Education Fellowship and Lucy and Steven Cookson, with additional funding by Kate W. Cassidy Foundation, Lewis B. and Dorothy Cullman Endowment Fund, The Melville Straus Family Endowment, and Catherine Freudenberg Traykovski – The Freudenberg Arts Foundation.
Become a Sponsor