ART BREAK
with Mare Dianora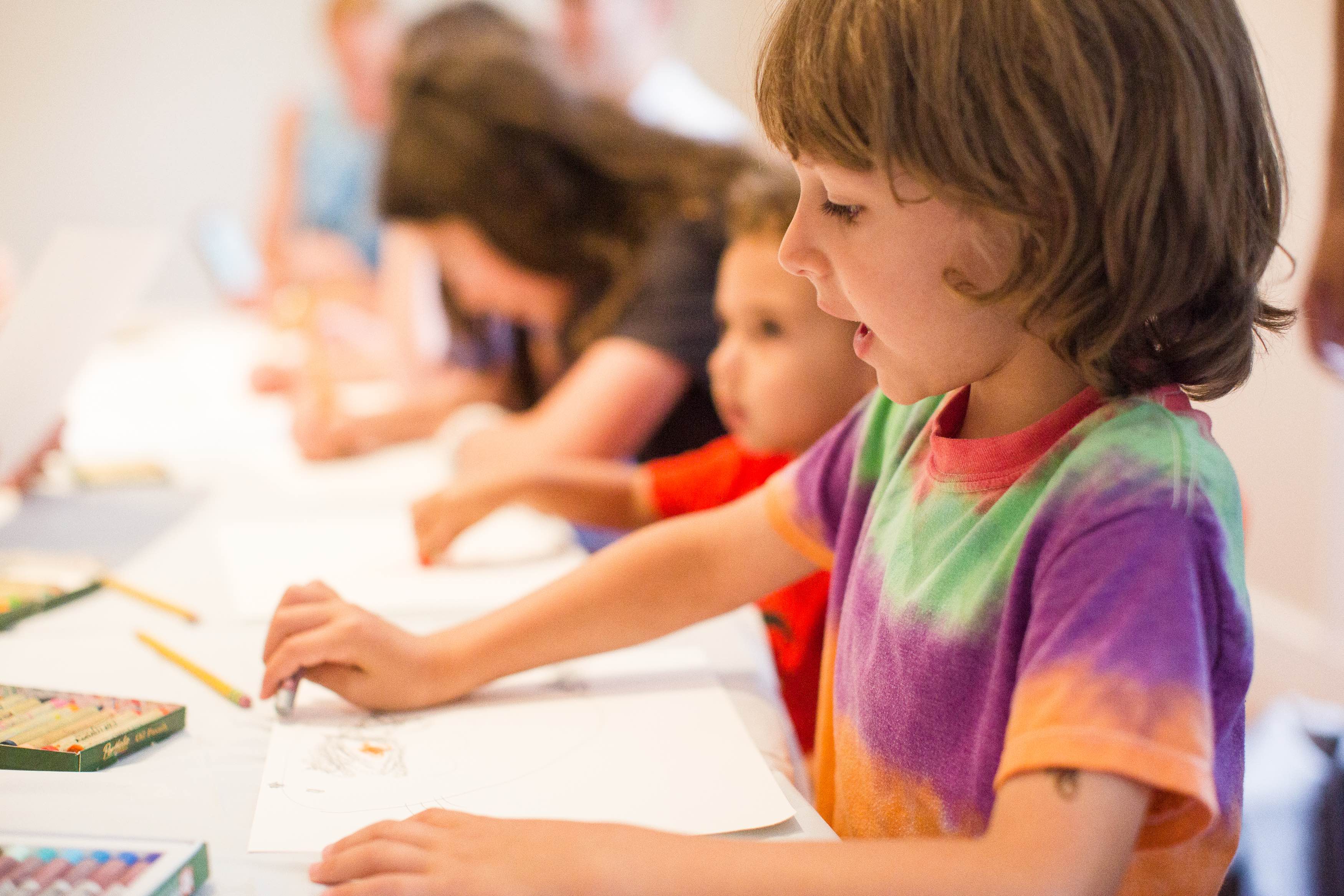 Overview
Guild Hall invites you into the studios of our closest artist friends and supporters for a weekly art break. Utilizing simple materials found at home, learners of all ages will explore new ways of bringing creativity into their everyday by virtually visiting and creating with an East End artist.
In this episode, join Mare Dianora for a letters from the heart project. Inspired by the Danish tradition of paper hearts and the Mail-Art movement, you will create your own woven paper hearts to send as a letter to someone you miss. This project is a fun way to stay socially connected while we are all physically distancing.
Needed Materials:
Paper; specialty print, found scraps, or colored construction paper.
New episodes, led by a different artist, will be posted on our website and Instagram each Friday afternoon at 1pm. If you post your art to social media, be sure to hashtag it with #GHARTBREAK
Mare Dianora

Mare Dianora is an interdisciplinary artist who lives in Sag Harbor, New York. Mare is a graduate of the MFA program at Goddard College in Plainfield, Vermont. She has taught mail art and book art classes at the Southampton Arts Center, Hampton Library, Children's Museum of the East End, the Hayground School in Bridgehampton, NY,  Art League of Long Island and the Secondary School for Journalism in Brooklyn, NY and the Creative Center in Manhattan. She was the artist-in-residence at NYU Medical Center in Manhattan working in adult oncology from 2005 to 2008 and Stony Brook Cancer Center in 2014. In June 2006, Mare spent two weeks in Porter, Indiana where she was artist-in-residence at Indiana Dunes National Park on Lake Michigan. For two weeks she lived in her tent and created a daily postcard project so she could share her experiences with those outside the park. In July 2007, she gave a lecture on the "Art of the Mail" at the New York Public Library in Manhattan and co-hosted a presentation at the Smithsonian National Postal Museum in November 2007. Mare lived in Denmark for six months in 2014 where she was a visiting artist at Krogerup College and the Crossing Borders Global Studies Program. Spring 2019, she was a guest artist at the Lowe Mills Art Center in Huntsville, Alabama and the Hilltop Art Center in Nogales, Arizona. Her own art practice involves building community and exploring connections to home and place.
Event Sponsors
All Education Programming supported by The Patti Kenner Arts Education Fellowship and Lucy and Steven Cookson, with additional funding by Kate W. Cassidy Foundation, Lewis B. and Dorothy Cullman Endowment Fund, The Melville Straus Family Endowment, and Catherine Freudenberg Traykovski – The Freudenberg Arts Foundation.
Become a Sponsor