Art Break
with Kym Fulmer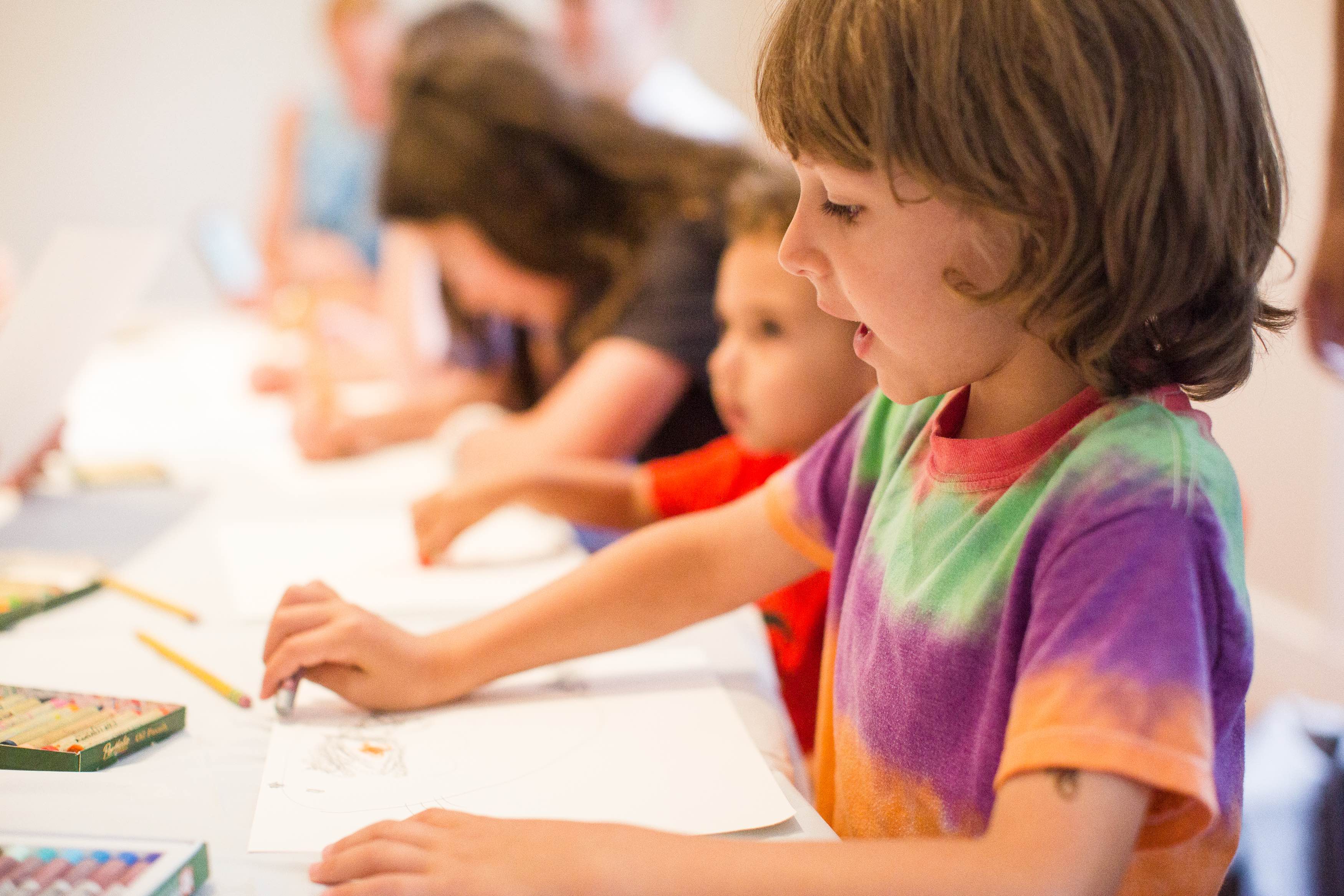 Overview
Guild Hall invites you into the studios of our closest artist friends and supporters for a weekly art break. Utilizing simple materials found at home, learners of all ages will explore new ways of bringing creativity into their everyday by virtually visiting and creating with an East End artist.  
In this episode, join Kym Fulmer and her son, Ian, as they lead a potato printing workshop.  
Needed Materials:
Assorted sizes of russet potatoes or sweet potatoes
Large kitchen knife for chopping

 

Paring knife or x-acto knife for carving designs
Substrate. Should be a smooth surface: paper, t-shirt, cotton or linen dish cloth (not terrycloth), pillow case
Beach towel or any thick fabric to place beneath printing substrate
Pigment options:

 

Block printing ink, brayer, palette
OR
Acrylic paint, small cup, flat bristle or foam brush

Iron to heat set design onto fabric
New episodes, led by a different artist, will be posted on our website and Instagram each Friday afternoon at 1pm. If you post your art to social media, be sure to hashtag it with #GHARTBREAK
Kym Fulmer

Living and working in East Hampton for nearly a decade, Kym Fulmer is an artist whose work is inspired by our coastal environment.  Kym mainly employs methods of printmaking.  She enjoys the quality of line, the richness of the inks, and the element of surprise involved in printmaking that often brings her unplanned results.  The fluid line of a screen print becomes a rolling wave in a seascape.  The rough edge of a woodcut becomes a crab shell. 

Originally from San Diego, Kym spent some time in NYC before discovering the east end of Long Island.  She holds a BA in Visual Art from UC San Diego and an MFA from Long Island University.  Kym stays connected to the community through teaching. She has taught printmaking and other art mediums at the Golden Eagle, Springs School, and Applied Arts of Amagansett.  She has exhibited her work locally and abroad.
Event Sponsors
All Education Programming supported by The Patti Kenner Arts Education Fellowship and Lucy and Steven Cookson, with additional funding by Kate W. Cassidy Foundation, Lewis B. and Dorothy Cullman Endowment Fund, The Melville Straus Family Endowment, and Catherine Freudenberg Traykovski – The Freudenberg Arts Foundation.
Become a Sponsor