Art as Ecosystem
Eric Fischl with Glenn Fuhrman, Dorothy Lichtenstein, and Rick Lowe presented in association with The Church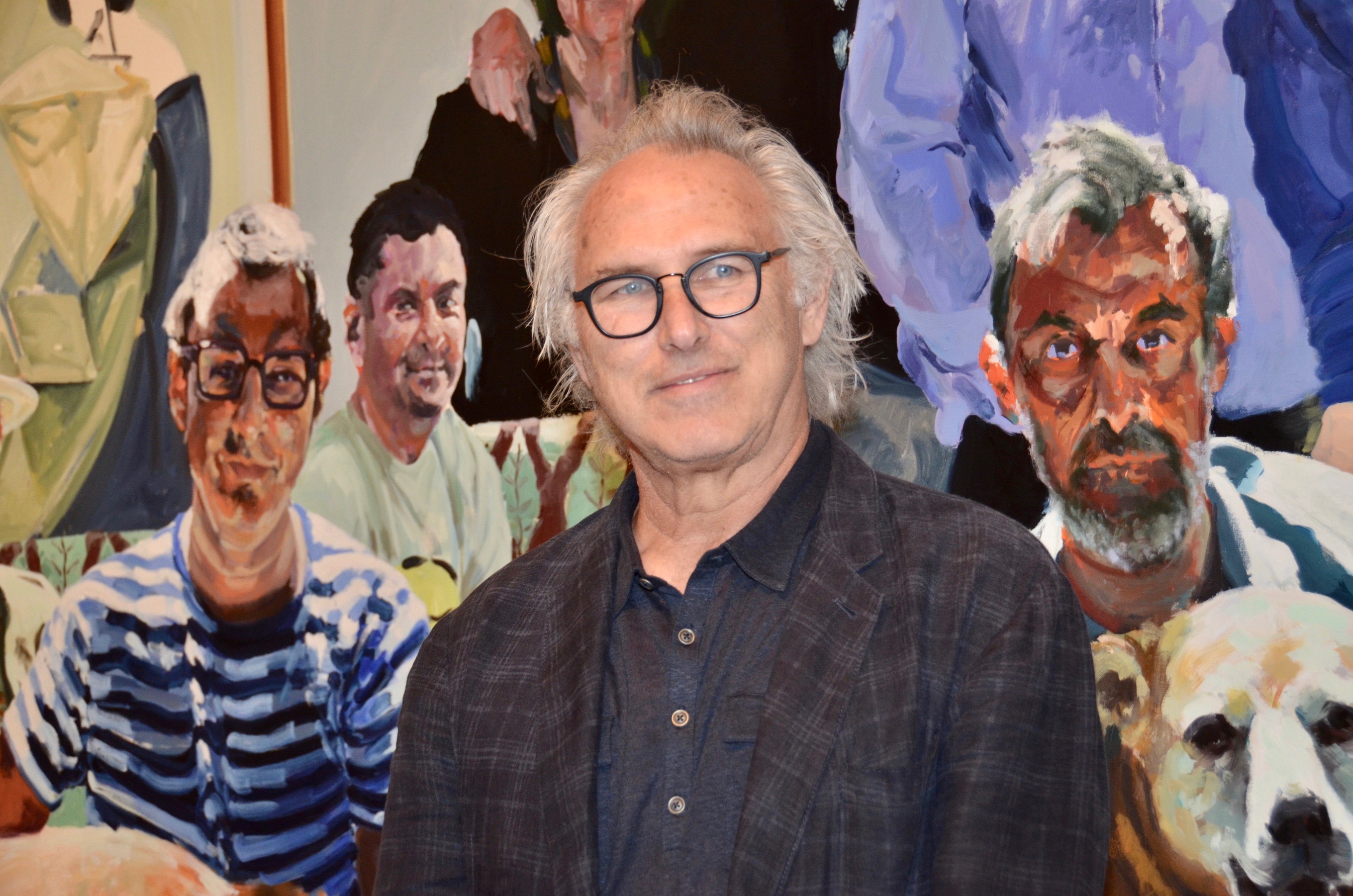 Overview
Academy of the Arts President Eric Fischl draws together experts to measure art's health and vitality. Join FLAG Art Foundation's Glenn Fuhrman, Roy Lichtenstein Foundation President Dorothy Lichtenstein, and MacArthur Genius artist Rick Lowe on an exploration of what is possible and what is yet to dream. Get inspired by the passion and leadership of arts professionals in this not-to-be-missed series.
Glenn Fuhrman

Glenn Fuhrman is the Co-Managing Partner and Co-Founder of MSD Capital, L.P. ("MSD"), which was founded in 1998 and is the private investment firm for Michael Dell, the founder and CEO of Dell Technologies. MSD engages in a broad range of investment activities and has dedicated professionals in Public Market Securities, Private Equity and Real Estate. Glenn is also the Co-Managing Partner of MSDC Management, L.P. ("MSDC"), an SEC-registered investment adviser that was formed to enable a select group of outside investors to invest in strategies that were initially developed by MSD. Previously, Mr. Fuhrman was a Managing Director and Head of the Special Investments Group at Goldman, Sachs & Co.

Glenn is a Trustee of New York-Presbyterian Hospital, The Museum of Modern Art and The TATE Americas Foundation and a Board member of The Institute of Contemporary Art in Philadelphia. He is also a Board Member of the 92nd St. Y and the Federal Enforcement Homeland Security Foundation.

In 2007 Glenn founded The FLAG Art Foundation in NYC as an independent exhibition space organizing 4-6 shows a year, each curated by a different curator. In 2013, Glenn and his wife Amanda sponsored the creation of the nation's largest free Wi-Fi network covering 95 city blocks in Harlem.

Dorothy Lichtenstein

Dorothy Lichtenstein is President of the Roy Lichtenstein Foundation, which is dedicated to the encouragement of a broad understanding of the art of Roy Lichtenstein and the artists of his time, and was established after the artist's death in 1997. After studying art history at Arcadia University (formerly Beaver College), she became director of the pioneering Bianchini Art Gallery in New York, organizing exhibitions and projects dealing with emerging Pop art, and with William Coply, edited and published portfolios of artists' works for The Letter Edged in Black Press. Dorothy Lichtenstein has remained committed to art and culture as she serves on the Board of Studio in a School and Studio Institute, the Board of Directors of the Robert Rauschenberg Foundation, the Board of Directors of the Trisha Brown Dance Company, the Board of Trustees of the Stony Brook Foundation, the Board of Directors of Foundation for Art and Preservation in Embassies (FAPE), the International Advisory Board of the LongHouse Reserve, the Director's Advisory Council of MASS MoCA, and the Advisory Committee of the Pollock-Krasner House & Study Center, and is a Lifetime Trustee of the Parrish Art Museum. She is equally committed to scientific research as she also serves on the Leadership Council of The New York Stem Cell Foundation. Dorothy Lichtenstein is a recipient of the Chevalier of Arts and Letters from the French Government.

Rick Lowe

Rick Lowe lives in Houston. His exhibitions include; Phoenix Art Museum, Contemporary arts Museum, Houston, Museum of Contemporary Arts, Los Angeles, Neuberger Museum, Purchase, New York, Gwangju Biennale, Gwangju, Korea, Museum of Fine Arts, Houston, Glassell School, the Kumamoto State Museum, Kumamoto, Japan, Venice Architecture Biennale. Cittadellarte, Biella, Italy, Nasher Scuplture Center, Dallas, TX, and Documenta 14, Kassel, Germany and Athens, Greece. Community building projects include; Project Row Houses, Houston, Texas; Watts House Project, Los Angeles, CA; Arts Plan for Rem Koolhaus designed Seattle Public Library with Jessica Cusick; Borough Project for Spoleto Festival with Suzanne Lacy and Mary Jane Jacobs, Charleston, SC; Delray Beach Cultural Loop, Delray Beach, Florida; a project for the Seattle Art Museum in their new Olympic Sculpture Park with David Adjaye;  and a project for the Anyang Public Art Program 2010, Anyang, Korea. Among Rick's honors are; Rudy Bruner Awards in Urban Excellence; AIA Keystone Award, the Heinz Award in the arts and humanities, Skowhegan School of Painting and Sculpture Governors Award, Skandalaris Award for Excellence in Art Architecture, U.S. Artists Booth Fellow, in 2013, President Barack Obama appointed Rick to the National Council on the Arts, and the Creative Time Annenberg Prize for Art and Social Change, and in 2014 he was named a MacArthur Fellow. In 2015 he received the University of Houston's President's Medallion Award. Academic appointments include: Loeb Fellow at Harvard University (03), Mel King Fellow at MIT (14), Auburn University Breedan Scholar (15), Stanford University Haas Center Distinguish Visitor (16). In 2015, he received honorary doctorate degrees from the Maryland Institute College of Art and Otis College of Art. In 2016 he joined the University of Houston as an associate professor of art.
Event Sponsors
All Education Programming supported by The Patti Kenner Arts Education Fellowship, with additional funding by an anonymous donor, Kate W. Cassidy Foundation, Lewis B. and Dorothy Cullman Endowment Fund, and The Melville Straus Family Endowment. All Theater Programming is supported in part by Ellen Myers, Marders, the Daryl & Steven Roth Foundation, and funding from The Ellen and James S. Marcus Endowment for Musical Programming, The Harold and Mimi Steinberg Charitable Trust, Hess Philanthropic Fund, The Melville Straus Family Endowment, The Schaffner Family Foundation, and Vital Projects Fund, with additional support from Brown Harris Stevens, Saunders & Associates, and public funds provided by Suffolk County.
Become a Sponsor