Abstract Expressionism Revisited: Selections from the Guild Hall Museum Permanent Collection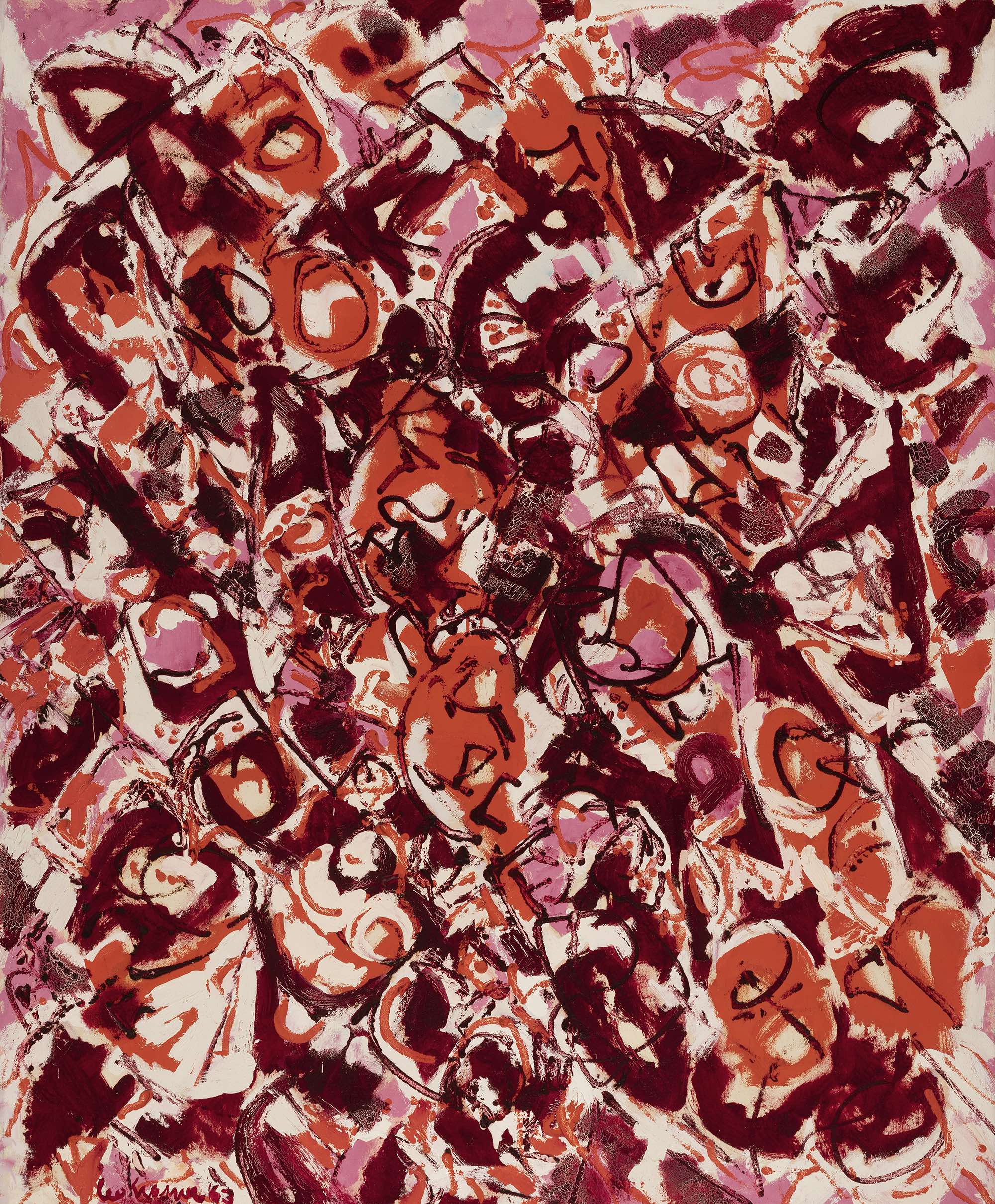 Overview
Guest Curator: Joan Marter, PhD
October 26- December 30, 2019,  Moran and Woodhouse Galleries
Reception: October 27, 2-4pm
Gallery Talk: October 27, 1-2pm
This exhibition of paintings, works on paper, and sculpture will celebrate the outstanding collection of Abstract Expressionist art owned by Guild Hall. Abstract Expressionism was an avant-garde movement of the 1950s that resulted, in part, from the dynamic interplay of artists working on the East End. Among the participants in this "artist colony" of the Hamptons were permanent residents and summer visitors.  Painters included Jackson Pollock and Lee Krasner, Willem and Elaine de Kooning, James Brooks and Charlotte Park, Robert Motherwell, and Grace Hartigan among others.  Presentation of many works that have not been exhibited in recent years, also brings attention to the digitization of the Guild Hall collection that was completed recently. The Museum has been building a significant collection of Abstract Expressionist works, and prime examples will be combined with loans by artists who created their work on the East End.
The exhibition will include a catalogue with color illustrations of examples in the Guild Hall collection, and an essay that explains the importance of East End artists to the emergence of Abstract Expressionism .
Joan Marter is an American academic, art critic and author with a Ph.D. from The University of Delaware, 1974. Marter is the "Distinguished Professor of Art History" at Rutgers University, the co-editor of the Woman's Art Journal, the editor of The Grove Encyclopedia of American Art, the author and co-organizer of Women of Abstract Expressionism in 2016 (Denver Art Museum). 
Event Sponsors
Lead Sponsors: Betty Parsons Foundation, and Lucio and Joan Noto
Co-sponsors: Barbara F. Gibbs, and the Robert Lehman Foundation All Museum Programming supported in part by The Melville Straus Family Endowment, The Michael Lynne Museum Endowment, Vital Projects Fund, Hess Philanthropic Fund, Crozier Fine Arts, The Lorenzo and Mary Woodhouse Trust, and public funds provided by New York State Council on the Arts with the support of Governor Andrew M. Cuomo and the New York State Legislature, and Suffolk County. Free admission is generously funded by BNB Bank and Landscape Details.
Become a Sponsor