Hosted by GH Teen Arts Council
27th Student Art Festival High School Awards Ceremony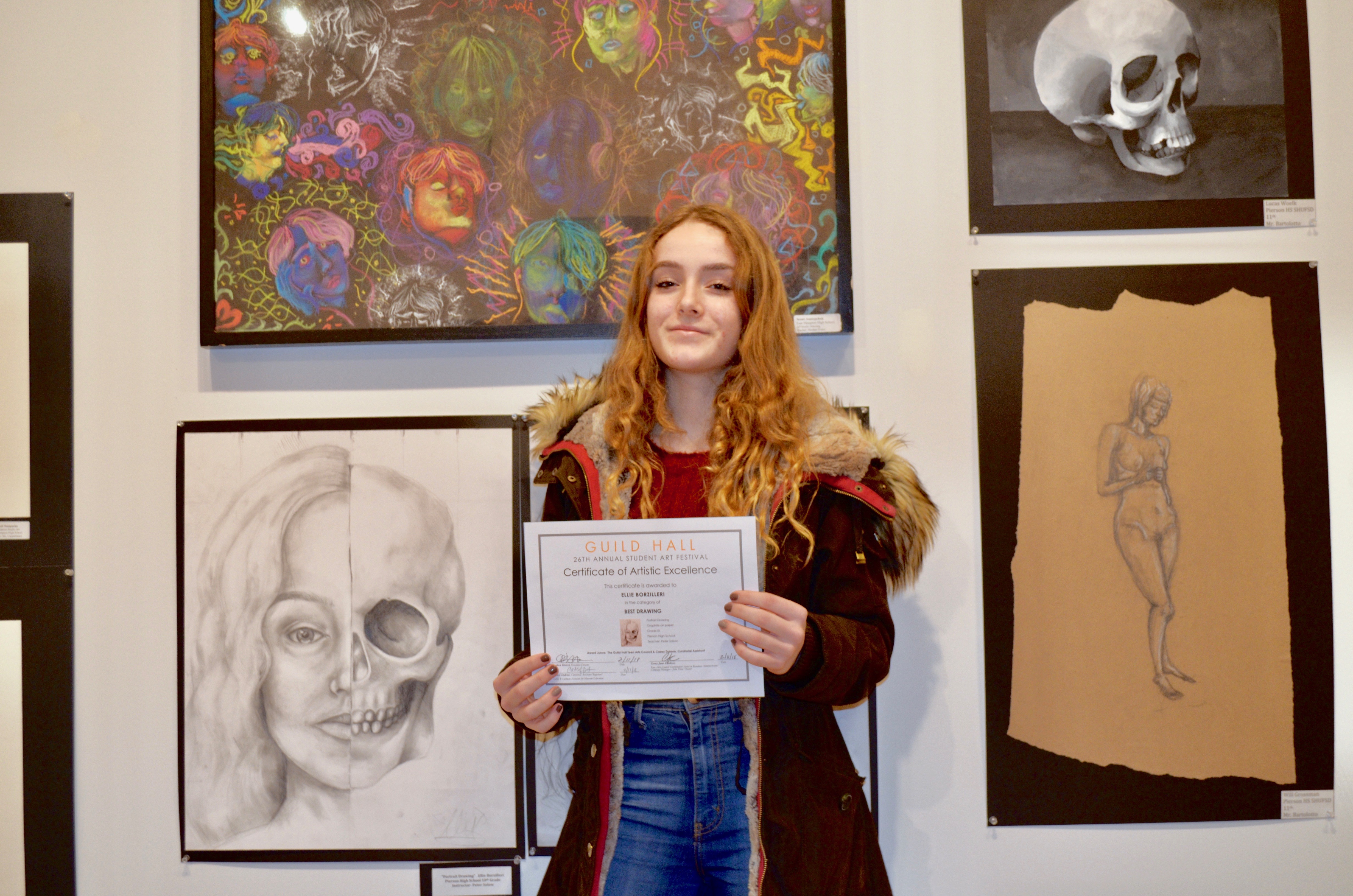 Overview
New this year to the Student Art Festival High School Awards, Guest Awards Juror, Darlene Charneco, a professional artist on the East End, will work alongside the Guild Hall Teen Arts Council (GHTAC) and recognize outstanding works by student artists grades 9-12. Awardees will receive certificates of creative excellence at an awards ceremony hosted by the GH Teen Arts Council. The 2019 GHTAC is comprised of fifteen students from Pierson, Bridgehampton, Southampton, Ross, and East Hampton High Schools who meet weekly with Corey Jane Cardoso, GHTAC Coordinator, and Anthony Madonna, Patti Kenner Fellow in Arts Education, to generate programming for their peers.
Darlene Charneco

Darlene Charneco is a contemporary Latin-American artist whose  mixed-media mapping series looks at people, networks, homes, and communities as part of a larger organism's growth stage. Her work has been exhibited throughout the United States at venues including the Katonah Museum, the Hunterdon Museum, The Islip Art Museum, and the Parrish Art Museum and is featured in the recent book 'The Map as Art: Contemporary Artists Explore Cartography' by Katherine Harmon.  She was awarded the 2017 Pollock-Krasner Foundation Grant and her recent solo exhibition 'FutureNurture' was featured at PRAXIS Chelsea NYC this fall. 

Charneco lives and works on the East End of Long Island. She is also a part of the Guild Hall Museum Permanent Collection.