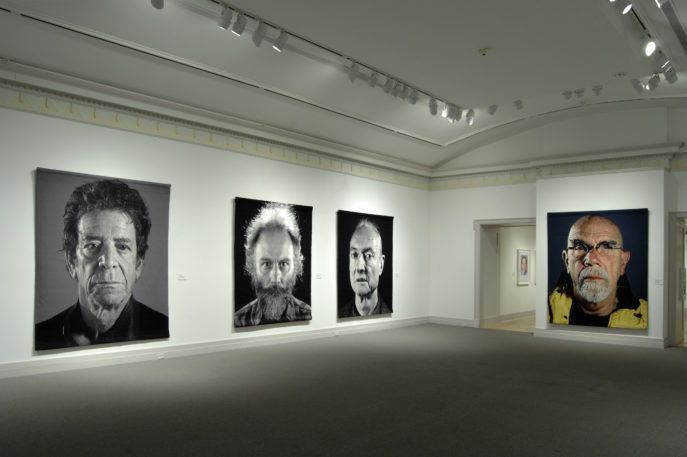 Education
Guild Hall's Education Department offers an eclectic array of programs that service local schools with in-school programming and on-site productions, and the community through programs and workshops. Thought-provoking programs, such as the Hamptons Institute and our culinary series, Stirring the Pot—coupled with a variety of workshops—ensure that adults and children alike have access to diverse educational experiences. Guild Hall continues to strive to build the local artist colony through our Artists-in-Residence and Teen Arts Council.
Exhibitions
Each year, Guild Hall showcases a range and diversity of Hamptons artists. From the Student Arts Festival featuring local students to the Artist Members Exhibition, we devote a significant amount of our Museum schedule to showcasing the artistic talent of the local community. The annual schedule also includes two major exhibitions featuring artists of international acclaim who have ties to the Hamptons community. We round out our offerings by also dedicating our space to showing the work of emerging artists, as well as our permanent collection. The Museum Department also offers a number of public programs to offer further insight into the lives and works of the artists exhibited.
Performance
The John Drew Theater at Guild Hall offers an exciting and diverse variety of performing artists. The acts that grace our stage include cutting-edge dance, ballet, rock, classical music, comedy, film, plays, Kidfest shows, and celebrity play readings. We are known as a place for everyone, and a performance for every age. The Theater Department offers a wide range of programs to showcase the talents of international acts and our local performers. Our JDT Lab turns our stage into an arts incubator for emerging artists and works in development.