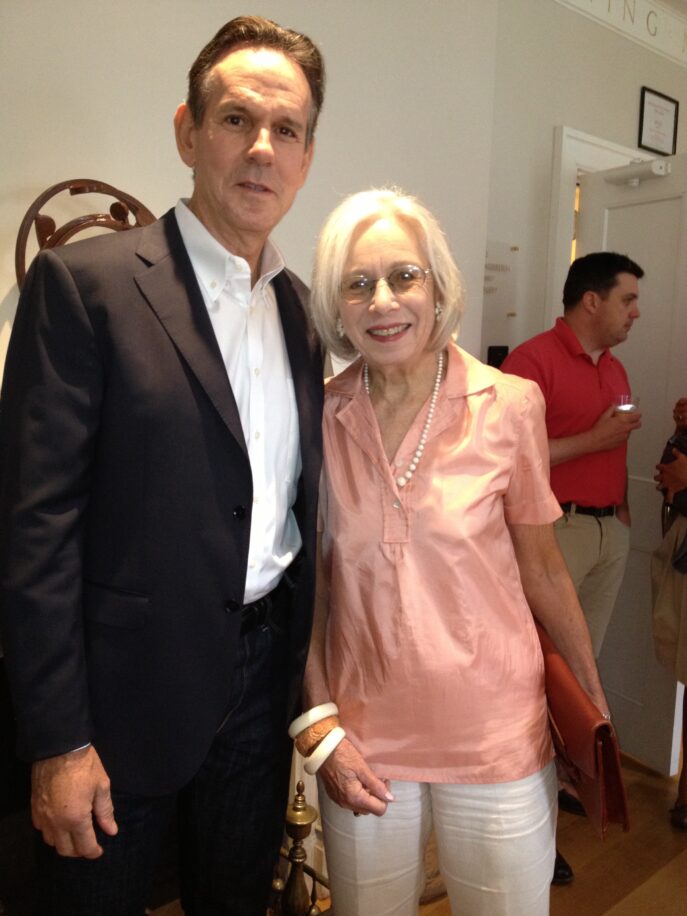 Thomas Keller, one of America's premier chefs, owns a range of restaurants, from the ultra high-end yet almost rustic French Laundry in Yountville, Calif., to Addendum and Ad Hoc, also in Yountville, where the specialty is fried chicken. As a guest on Stirring the Pot, the chef, who I have known since he first found an audience pre-French Laundry in New York, at Rakel in SoHo, discussed the ups and downs of his career. The most recent addition to his collection of restaurants was TAK Room, a luxuriously plush dining room and bar on two levels in the Hudson Yards development in Manhattan. But the restaurant has now fallen victim to Covid-19 and has closed. Its point of view was retro, featuring what was once called Continental cuisine, with dishes like oysters Rockefeller, lobster Thermidor and beef Wellington on the menu. Some were finished tableside. It's a sad loss. Those who live in Miami or might travel there will find the same food at Surf Club by Thomas Keller, which remains open. But whether it's fried chicken or sole meunière, the attention to detail by the Keller entourage is astonishing. The TAK Room (and Surf Club) recipe for Caesar salad even calls for making your own croutons and even your own anchovy paste. I've simplified the recipe here.    
TAK Room Caesar Salad
Serves 2
¾ cup crustless country bread torn in small pieces
1 1/2 tablespoons  plus ¼ cup extra virgin olive oil
2 teaspoons lemon juice
1 teaspoon Banyuls or sherry vinegar
½ teaspoon Worcestershire sauce
Generous pinch of sea salt, preferably Maldon
1 clove garlic, trimmed
1 large egg yolk
2 tablespoons anchovy paste
4 cups romaine lettuce, in 1 ½-inch pieces, well-chilled
1 ounce Parmigiano-Reggiano, slivered into shards with a vegetable peeler (about ½ cup)
Grated Parmigiano-Reggiano for finishing
Freshly ground black pepper 
Preheat oven to 325 degrees. Place the bread in a bowl and toss with 1 ½ tablespoons olive oil. Spread the bread on a parchment-lined baking sheet and place in the oven for about 20 minutes, until golden brown. Remove from the oven and let cool. Combine the remaining olive oil, lemon juice, vinegar and Worcestershire sauce in a small bowl. Beat for a few seconds to mix them – they do not have to be well-emulsified. Pour the mixture into a small pitcher or measuring cup. Set aside. 
Set a medium-size salad bowl on a towel on your counter. Add the sea salt and the garlic clove to the bowl. Use a fork to lightly crush the garlic into the salt in the bowl. Spear the garlic on the fork and rub it, with the salt, all around the bowl. Discard the garlic. Add the egg yolk to the bowl. Add the anchovy paste. Use a medium-size whisk or a fork to beat the egg yolk and anchovy paste together, then slowly stream in the oil and vinegar mixture, beating vigorously all the while to make a creamy, emulsified dressing. Add the lettuce and toss until well-coated with dressing.  
Add the croutons and the slivered Parmigiano-Reggiano. Toss gently. Add a generous sprinkling of freshly-grated cheese, season with pepper and serve, or divide between two chilled salad bowls before serving. 
---
Subscribe to our YouTube Channel and watch select Stirring the Pot programs featuring special guests Tom Colicchio, Jacques Pépin, Alex Guarnaschelli, and more!
Check out recipes from local artists featured in our 1978 cookbook Palette to Palate.
Sponsored in part by Ciuffo Cabinetry, Lead Sponsor of Stirring the Pot since 2014.