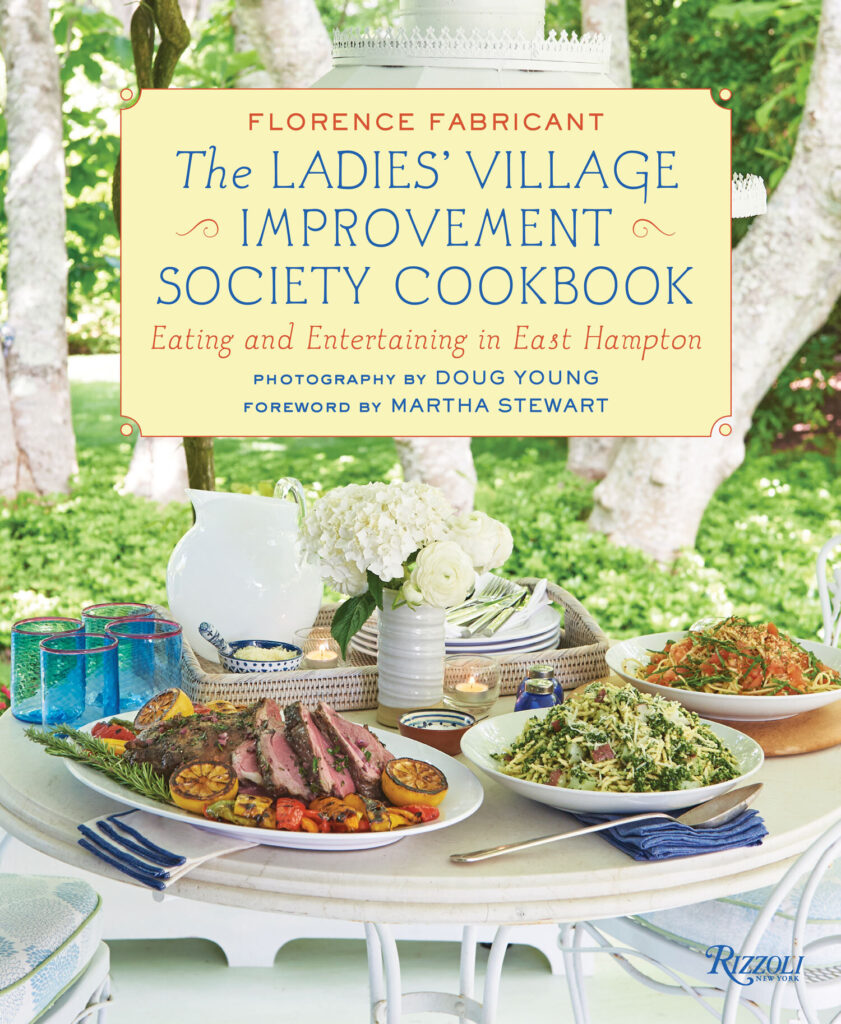 The Stirring the Pot series has pivoted this summer to a virtual presentation on Zoom. The pandemic and rules for social distancing have made it impossible to gather our usual enthusiastic audience of 250 or so people in the John Drew Theater at Guild Hall. So we're hoping our fans will tune in. This week, instead of a celebrity chef or restaurateur, my guest is "The Ladies' Village Improvement Society Cookbook: Eating and Entertaining in East Hampton," which was published four months ago with the invaluable assistance of Society members Anne P.Thomas, Bess Rattray and Mary Talley, who are participating in Stirring the Pot, and many others. It celebrates the organization that has been committed to maintaining the physical glory of the village and the surrounding area for 125 years. Recipes in the book, which are organized into seasonal menus, were contributed by members of the group, gleaned from some of the previous LVIS cookbooks (there are a dozen of them), and given by local chefs Eric Ripert and Joe Realmuto, historic figures like Craig Claiborne and Pierre Franey, and marquee names like Ralph and Ricky Lauren, Hilaria Baldwin and even from the files of the late Lee Krasner. When asked about my favorite recipes I usually come up with a long list: chef Ripert's super-simple melon gazpacho, monkfish with lemon and capers, lobster cakes, roast chicken with tarragon, a rosé wine cocktail from Wölffer Estate and my own clam pie. This salad, from Cheryl Stair of the Art of Eating caterers, is another simple wonder, perfect for serving right now.
Zucchini, Feta and Olive Slaw
Serves 6
3 small (not baby) zucchini, trimmed and julienned
3 small golden zucchini, trimmed and julienned
1 medium ripe tomato, peeled, cored and finely diced
2 scallions, trimmed and thinly sliced on a slant
2 cloves garlic, minced
4 ounces feta cheese, diced
10 Kalamata olives, pitted and coarsely chopped
8 fresh basil leaves, torn into bits
Salt and freshly ground black pepper
3 tablespoons extra virgin olive oil
Toss the zucchini, tomato, scallions and garlic together in a salad bowl. Fold in the cheese, olives and basil. Season with salt and pepper. Fold in the olive oil.
Set aside to marinate for 30 minutes or so. Toss again, then serve.
Buy The Ladies' Village Improvement Society Cookbook
---
Subscribe to our YouTube Channel and watch select Stirring the Pot programs featuring special guests Tom Colicchio, Jacques Pépin, Alex Guarnaschelli, and more!
Check out recipes from local artists featured in our 1978 cookbook Palette to Palate.
Sponsored in part by Ciuffo Cabinetry, Lead Sponsor of Stirring the Pot since 2014.