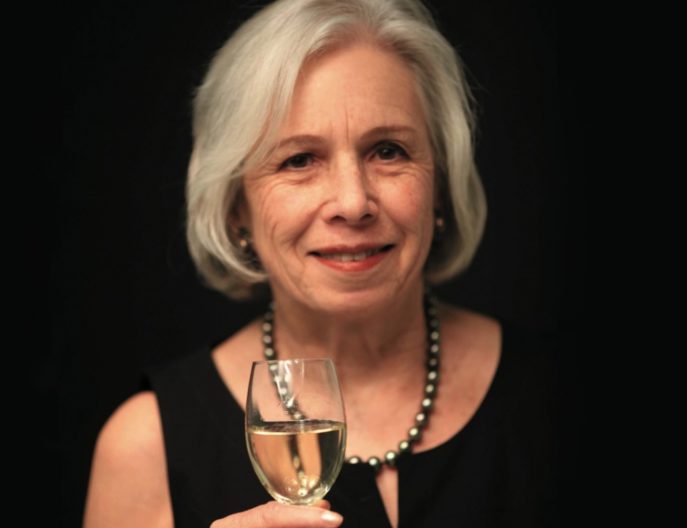 Florence Fabricant's
Lobster Spaghetti
My friend Pat Lenz (former owner, with her husband, Peter, of A Moveable Feast restaurant in Westhampton and the Lenz Vineyard in Peconic), who now lives in Healdsburg, Calif., remarked the other day that they're stuck at home and she's making breakfast, lunch, and dinner. "A new experience," she said. I'd second that. With no grabbing a burger somewhere, cooking takes over a great deal of the day now, absent the leisurely and inspiring excursions to markets and farm stands. Efficiency rules. Here's last night's dinner. Except for the lobster, which I ordered in advance and quickly picked up, I had everything else on hand.
Lobster Spaghetti
2 servings
A 1 ¼-pound lobster, cooked, shelled 
2 tablespoons extra virgin olive oil
½ cup finely chopped onion
1 tablespoon minced garlic
1 teaspoon dried oregano
¼ teaspoon crushed red chile flakes, or to taste
½ cup fish stock, chicken stock or water
½ cup tomato puree
1 tablespoon anise liqueur, optional
1 teaspoon lemon juice
Salt and freshly ground black pepper
6 ounces spaghetti
1 tablespoon unsalted butter
Dice the lobster meat and set it aside. Heat the oil in a 3-quart saucepan. Add the onion and garlic and sauté on medium-low until translucent. Stir in the oregano and chile, then add the stock. Bring to a simmer, scraping the bottom of the pan. Stir in the tomato puree, liqueur if using, and lemon. Season with salt and pepper. Add the lobster. Turn off heat.
Bring a pot of salted water to a boil for the spaghetti and cook about 6 minutes until al dente. Transfer 2 tablespoons of the pasta water to the sauce pot, add the butter and reheat the sauce on low. When the pasta is done, drain it and add to the sauce. Cook on low a few minutes, gently mixing the ingredients with tongs, until everything is well-blended. Check seasonings and serve.
---
Subscribe to our YouTube Channel and watch select Stirring the Pot programs featuring special guests Tom Colicchio, Jacques Pépin, Alex Guarnaschelli, and more!
Check out recipes from local artists featured in our 1978 cookbook Palette to Palate.
Sponsored in part by Ciuffo Cabinetry, Lead Sponsor of Stirring the Pot since 2014.