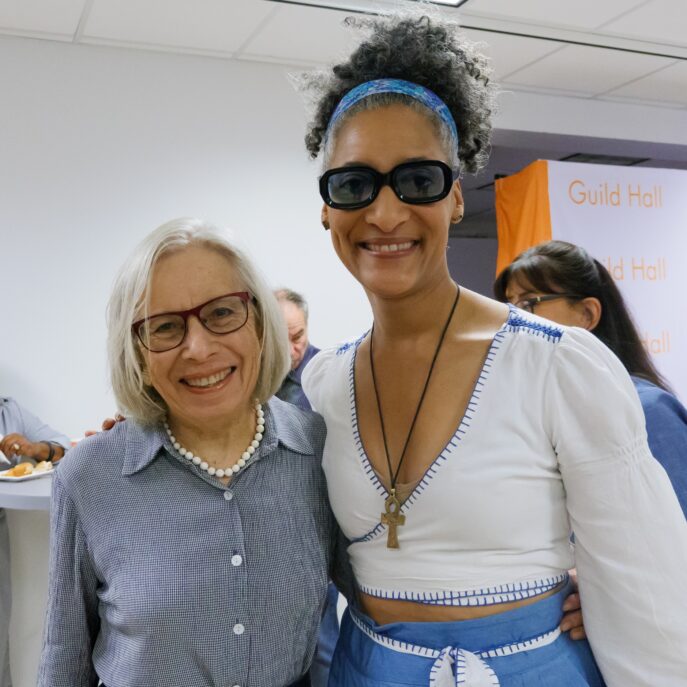 Carla Hall, the vivacious television personality, cookbook author, chef and restaurateur, treasures the visits she has made to this area, especially in summer. She made that abundantly clear when she participated in Stirring the Pot a couple of seasons ago. Summer is the time for farm stands overflowing with rich bounty, especially tomatoes. In this recipe, from her latest book, "Carla Hall's Soul Food," she pairs tomatoes and peaches in bright salad that delivers a touch of heat. It's a last-minute affair, best assembled shortly before serving and not refrigerated. She says she prefers an olive oil made from herbaceous arbequina olives. And she also advises that you can tinker with her recipe as you like. "It's very adaptable," she said. So much so that I went ahead and adorned it with paper-thin slices of prosciutto, a suggestion that she seconded.
Peach and Tomato Salad
Serves 6
3 ripe peaches, pitted and cut in wedges
3 medium-size heirloom tomatoes, cored and cut in wedges
Sea salt, preferably Maldon
2 teaspoons apple cider vinegar
1 tablespoon extra virgin olive oil
2 tablespoons minced flat-leaf parsley leaves
1 small red onion, halved vertically, then sliced across paper thin, slices separated
1 Cubano (Italian frying) pepper or small red bell pepper, stemmed, cored, sliced thin
1 teaspoon sliced hot fresh chile, or hot sauce to taste
6 slices prosciutto, optional
Place the peaches and tomatoes in a large bowl, toss with ¼ teaspoon of the salt and set aside for 5 minutes. Whisk the vinegar and oil together with ¼ teaspoon salt. Add half the parsley and the onion, peppers and chile to the bowl and toss. Drizzle on the dressing and toss again.
Spread the salad on a serving platter or individual salad plates and scatter the rest of the parsley on top. Dust with salt. If desired, drape the prosciutto on top of the salad or place a slice over each serving. Do not refrigerate the salad before serving.
---
Subscribe to our YouTube Channel and watch select Stirring the Pot programs featuring special guests Tom Colicchio, Jacques Pépin, Alex Guarnaschelli, and more!
Check out recipes from local artists featured in our 1978 cookbook Palette to Palate.
Sponsored in part by Ciuffo Cabinetry, Lead Sponsor of Stirring the Pot since 2014.