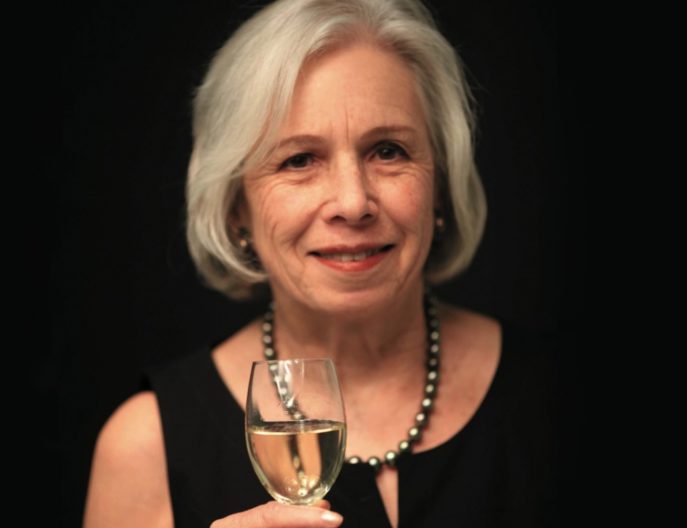 Florence Fabricant brings us
Stirring the Pot at Home – 
easy to prepare recipes using pantry staples and a few simple to find specialty items from local markets. All recipes are from chefs and others who have been featured in our
Stirring the Pot
series like Tom Colicchio, Lidia Bastianich, Bobby Flay, and more!
---
Latest Recipe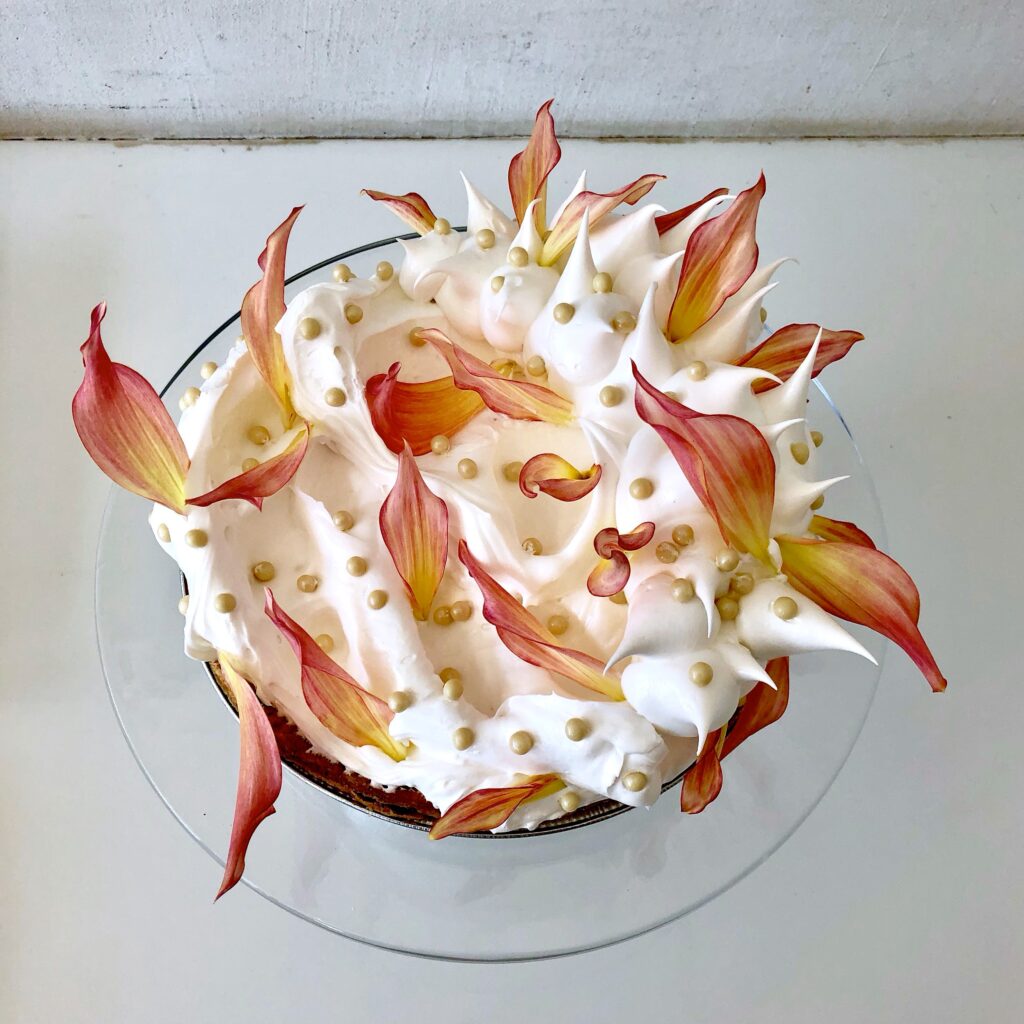 Carissa Waechter's Plum Meringue Pie
INGREDIENTS
Pie Crust
2 1/4 cups AP Flour 
1/4 cup Whole Wheat Flour
1 teaspoon Sugar 
1 teapsoon Salt 
2 sticks Unsalted Cold Butter plus 1 tablespoon
6-8 tablespoons Cold Water 
Recipe yields 2 pie crusts, (one can be wrapped and frozen for later use).
Plum Filling
2 1/2 pounds Red or Purple Plums, sliced thick
1/2 cup Sugar
2 tablespoons Cornstarch
1 teaspoon Cardamom
Swiss Meringue
3 large Egg Whites
1/2 cup Sugar
1 tablespoon Lemon Juice
METHOD
Prepare Crust
Whisk together the flours, sugar and salt. 
Add the cold cubed butter into the flour mixture. Continue to combine the butter into the flour until it resembles very coarse sand. Small bits of butter are ok, as this will help result a flakier crust. 
Add ice water and mix just until a sticky dough is formed.
Divide the dough in half and form each portion into a flat circle. Wrap each dough with plastic wrap and refrigerate until chilled through. 
Roll the chilled dough to 1/4" thickness, then press it lightly into pie dish. Trim the edges.
Prepare Plum Filling
Combine sugar, cornstarch, and cardamom. Add mixture to plums and toss to coat. Pile all of the filling into pie shell and dot with remaining 1 Tablespoon of butter.
Bake
1 hour at 375F; cover loosely with foil halfway through to prevent excess color.
Prepare Meringue
Combine egg whites and sugar in a 3-quart metal bowl. Select a pot that will hold the bowl suspended in the pot. Add water to the pot to come just below the bottom of the bowl. Bring to a simmer. Set the bowl over the steaming water and using a portable electric mixer beat egg whites on medium speed constantly for 10 minutes. Remove bowl from the heat and continue beating at high speed until meringue is glossy and firm, about 5 minutes.
Spread or pipe meringue over baked pie and torch if desired. 
Serve chilled or at room temperature.
---
Subscribe to our YouTube Channel and watch select Stirring the Pot programs featuring special guests Tom Colicchio, Jacques Pépin, Alex Guarnaschelli, and more!
Check out recipes from local artists featured in our 1978 cookbook Palette to Palate.
Sponsored in part by Ciuffo Cabinetry, Lead Sponsor of Stirring the Pot since 2014.